We received a lot of new knives here at the KnifeCenter this last week, and these are the best of the best! In addition to a revitalized Spyderco with an unrivaled blade steel, we also have an all-new LionSteel flipper, a heavy-duty folder from Steel Will, and a beautiful utilitarian design from Bestech. Read on and let's take a look!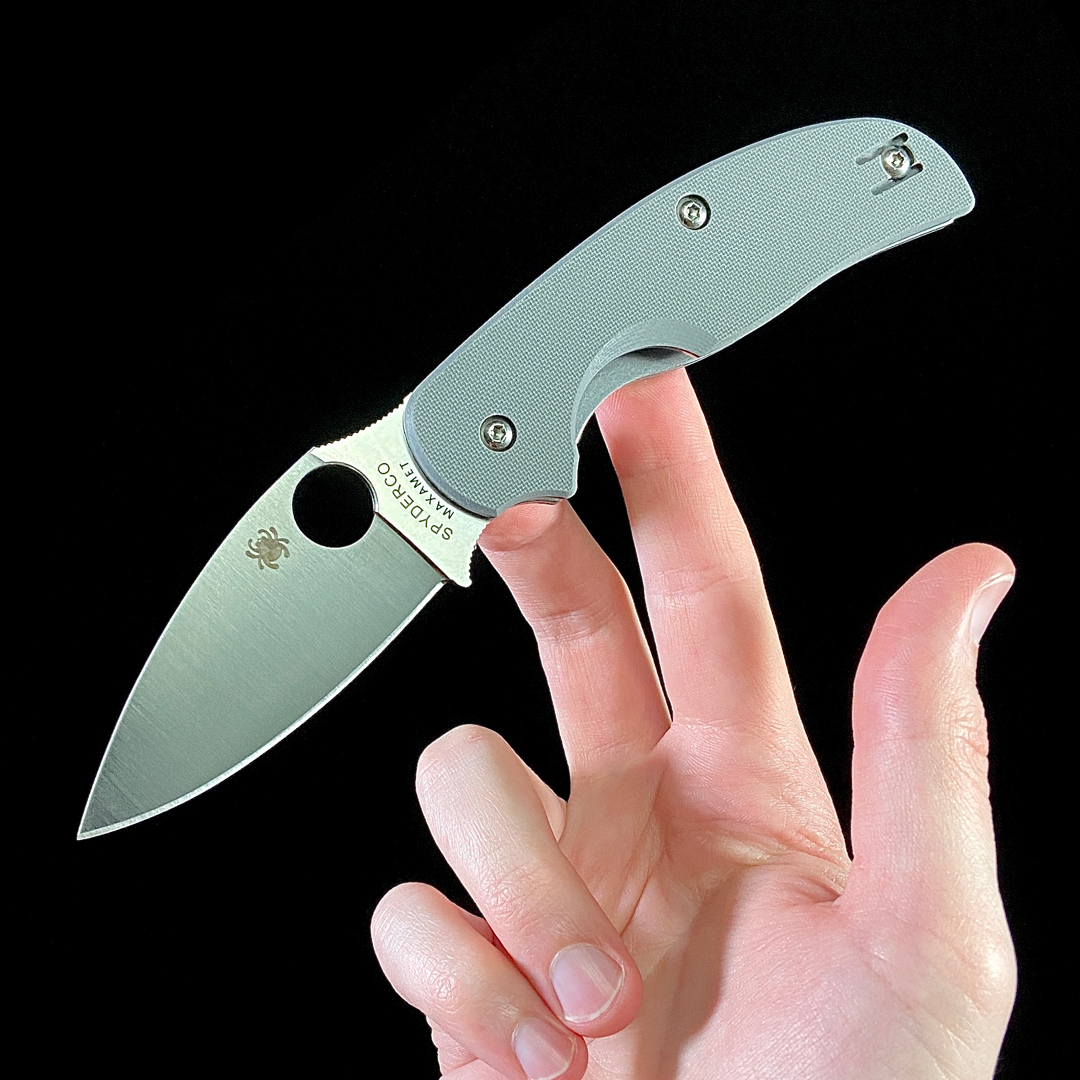 The first pick on this week's list is a bit of a personal one, because I bought one for myself! Yep, this Spyderco Maxamet Sage 1 is mine. Sometimes, all it takes to really make a knife "click" is the right material combination, and the Maxamet steel on this new version was just too tempting not to test out for myself.
Compared to the other Maxamet knives in Spyderco's lineup (Native 5, Manix 2, Paramilitary 2, & Para 3), the Sage 1 has thinner blade stock (3mm), which makes it the perfect mule to showcase Maxamet's unparalleled edge retention.
In addition to the exotic steel, the Sage has all the hallmarks of a classic Spyderco design: great ergonomics, a great pocket clip, and exceptional build quality.
I'll report back when the knife gets dull… please don't hold your breath!
Blade Length: 3.00″ (76 mm)
Cutting Edge: 2.63″ (67 mm)
Closed Length: 4.17″ (106 mm)
Overall Length: 7.13″ (181 mm)
Blade Material: Maxamet Tool Steel
Blade Thickness: 0.118″ (3.0 mm)
Blade Style: Leaf Shaped
Blade Grind: Full Flat
Blade Finish: Satin
Handle Material: Cool Gray FRN
Liner Material: Stainless Steel
Locking Mechanism: Liner Lock
Pocket Clip: Stainless Steel Wire (Tip-Up, Right/Left Carry)
Weight: 3.3 oz. (94 g)
Made in Taiwan
---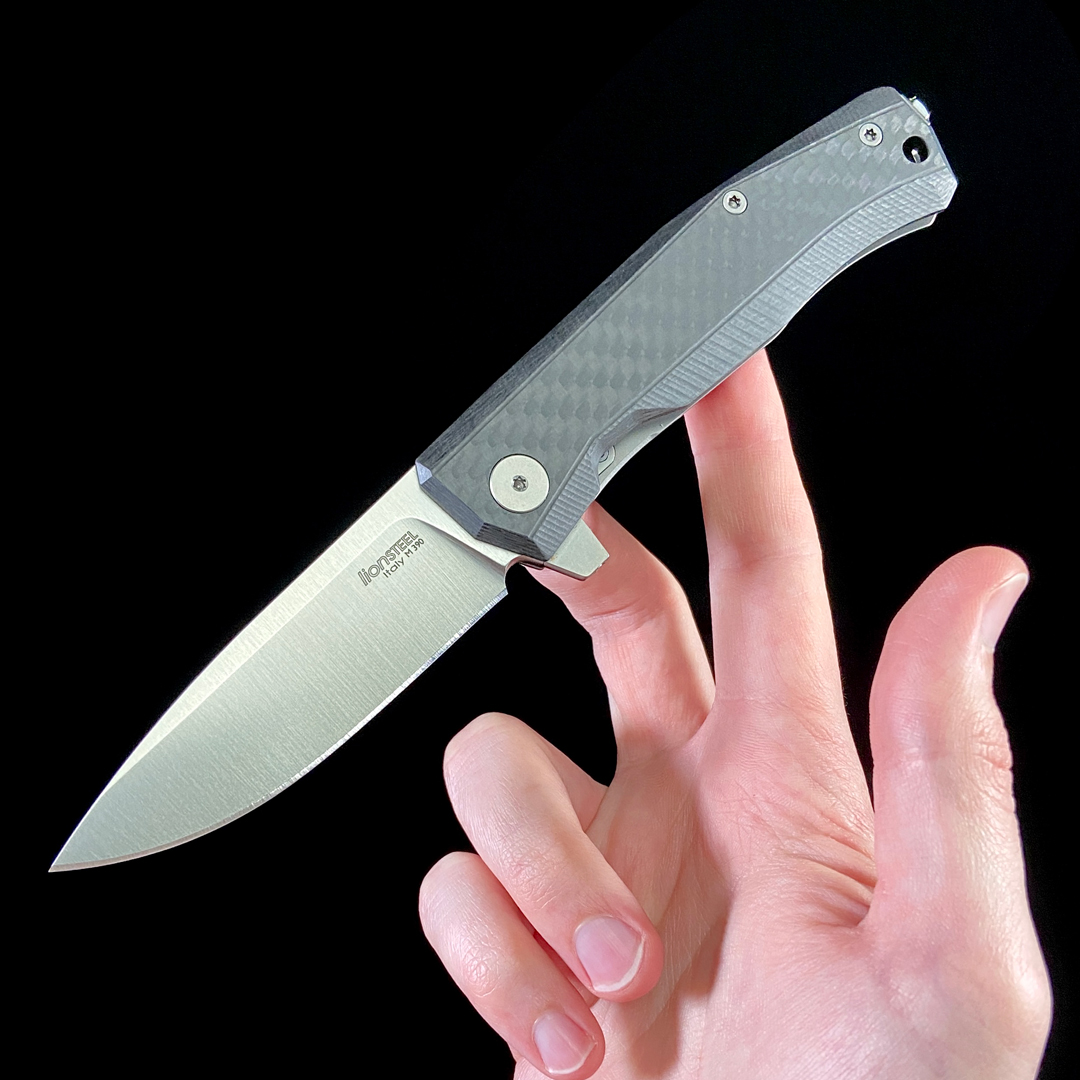 Just in from LionSteel, the Myto is a modern everyday carry masterpiece! Every little detail of the design is well-considered, from the tip of the graceful drop point M390 blade to the tail end of the milled titanium deep carry pocket clip. In hand, the design really shines, and it's a nice stepping stone between some of their wider, tougher tactical folders like the SR-11 and their slimmer, more delicate gentleman's folders like the bestMAN.
As an added bonus, LionSteel included a custom disassembly tool should you need to remove the flipper tab, adjust the knife, or swap the clip for left-handed carry. In addition the carbon fiber variant pictured here, we also have them in all-titanium and with rugged Micarta handles.
Blade Length: 3.27″ (83 mm)
Closed Length: 4.64″ (118 mm)
Overall Length: 7.91″ (201 mm)
Blade Material: Bohler M390 Stainless Steel
Blade Thickness: 0.157″ (4.0 mm)
Blade Style: Drop Point
Blade Finish: Satin
Handle Material: Milled Carbon Fiber and 6Al4V Titanium
Locking Mechanism: Frame Lock
Pocket Clip: SOLID Titanium (Tip-Up, Right/Left Carry)
Weight: 3.70 oz. (105 g)
Designer: Michele 'Moletta' Pensato
Removable Flipper System
Made in Italy
---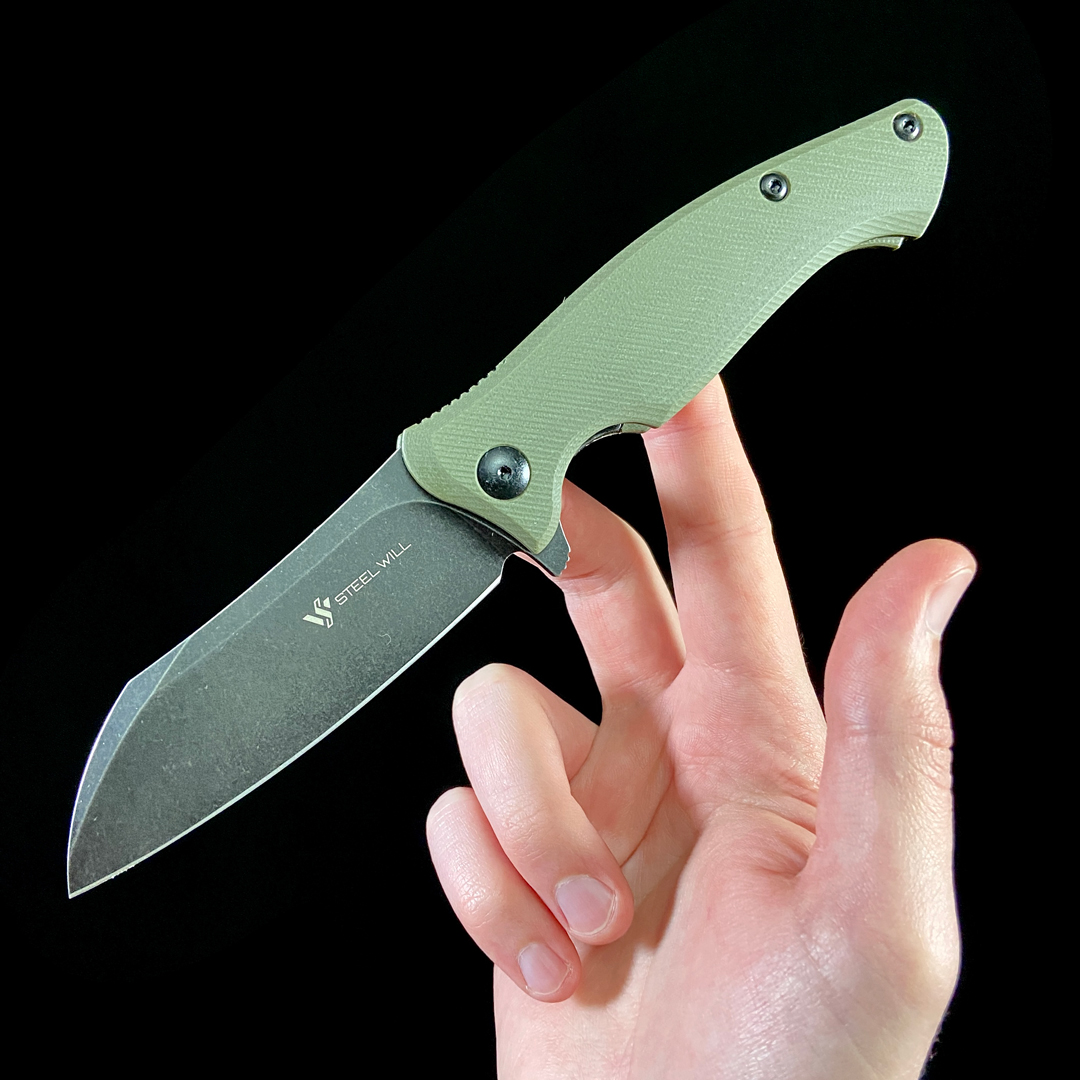 The all-new Steel Will Nutcracker is built to handle hard use in style! Thick N690 blade stock with a high flat grind offers a great balance of muscle and finesse, and the contoured G10 handles and smooth milled titanium pocket clip are comfortable enough to bear down on.
The broad sheepsfoot blade shape and extra-thick stock make for a seriously nice flipper action — the blade has that little bit of extra mass to snap open and swing closed with wrist-snapping confidence. And, as with most Steel Will knives, the details here are all in order: nested liners, a discreet lanyard attachment post that doesn't interfere with the pocket clip, and several attractive handle and blade colors.
Blade Length: 3.40″
Closed Length: 4.57″
Overall Length: 7.99″
Blade Material: N690Co Tool Steel
Blade Thickness: 0.16″
Blade Hardness: 59-60HRC
Blade Style: Sheepsfoot
Blade Finish: Satin
Handle Material: Black G10
Locking Mechanism: Liner Lock
Pocket Clip: Right Side Deep Carry
Weight: 4.59 oz.
Made in China
---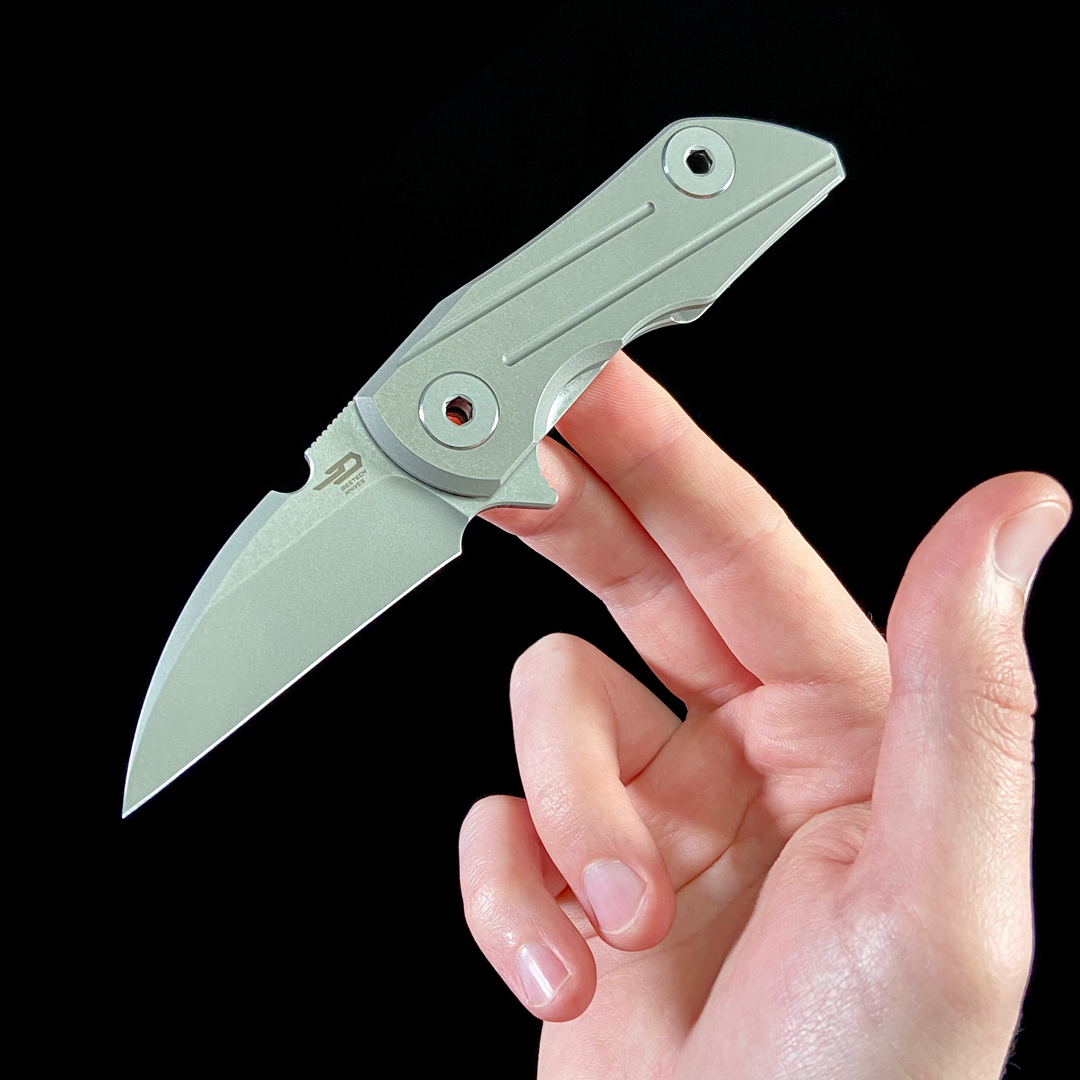 Designed by the polish custom knifemaker known as Poltergeist Works, the Bestech 2500 Delta is a premium compact utility knife with attitude. Even though the S35VN blade is only 2.5" long, the aggressive Wharncliffe shape and carefully designed titanium handle makes this knife a ferocious fistful of cutting power!
Blade Length: 2.52″ (64 mm)
Closed Length: 3.50″ (89 mm)
Overall Length: 6.02″ (153 mm)
Blade Material: S35VN Stainless Steel
Blade Thickness: 0.138″ (3.5 mm)
Blade Hardness: 59-61HRC
Blade Style: Wharncliffe
Blade Finish: Sandblast
Handle Material: Milled 6Al4V Titanium, Sandblasted
Locking Mechanism: Frame Lock
Pocket Clip: Titanium (Tip-Up, Right Carry)
Weight: 2.93 oz. (83 g)
Made in China
---