It's that time of the month where we get to look back at the best new items that hit our shelves in the past few weeks, and there's a lot to get excited about. These are the best new knives (in no particular order) from June 2019!
The Best Knives of June 2019
Old Hickory 5.5 Inch Hunting Knife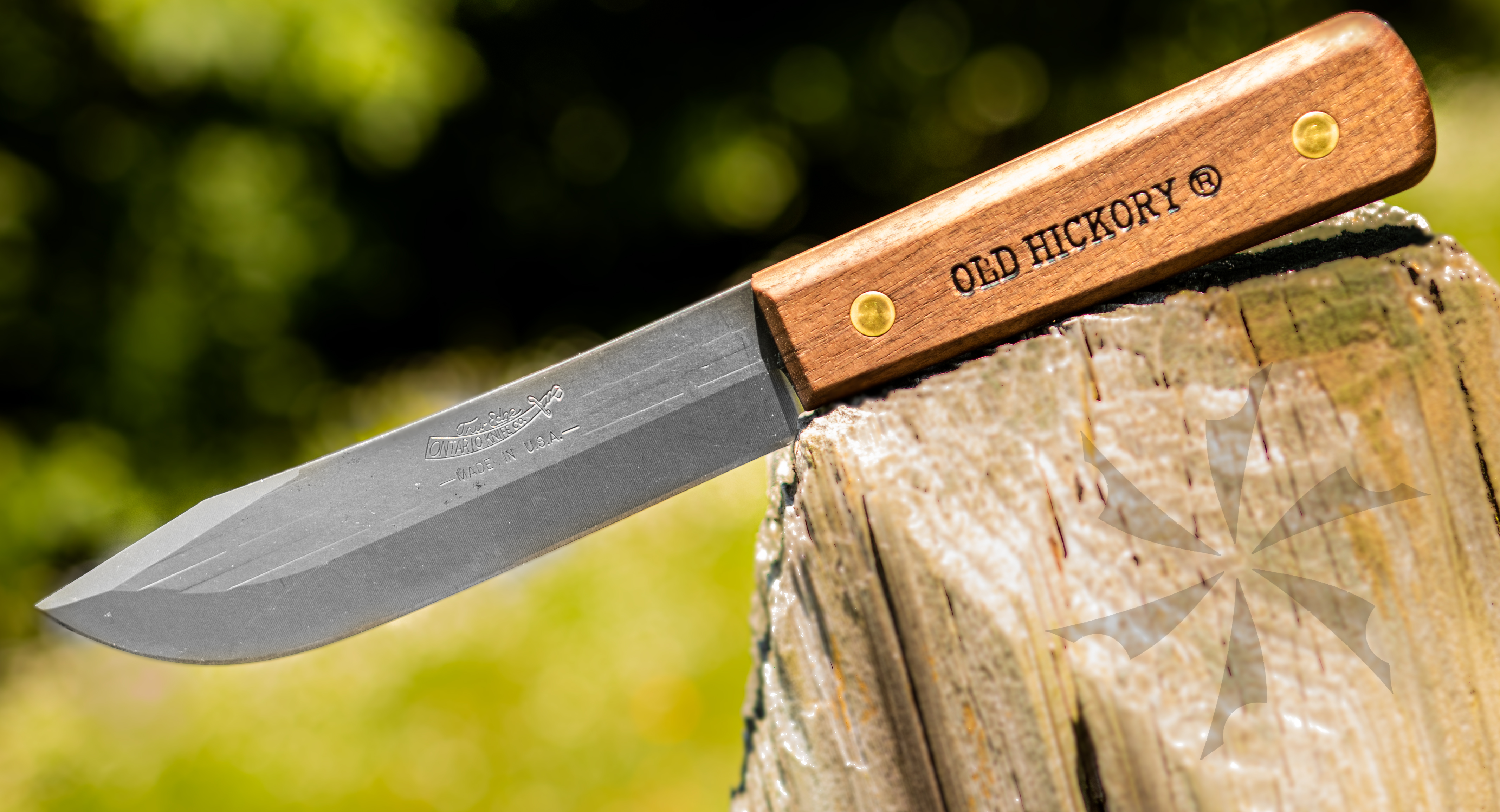 The first is the hotly anticipated Old Hickory Hunting Knife. Ever since this was announced at SHOT Show, I've been champing at the bit for it to be released.
They've essentially taken their popular butcher knife, shortened it, and made it into a blade that's ready for the outdoors. Modders have been doing this for years anyway, so Ontario figured they'd give us something that works right out of the box. Like all Old Hickory knives, it's very affordable and made in America from 1095 carbon steel with wood handles. Even better than that is the inclusion of a very nice leather sheath that would be worth the price all on its own. With everything you get for that low price, it's no surprise that these have been flying off the shelves as fast as we can get them in.
Spyderco Endela and KnifeCenter Exclusive Ladybug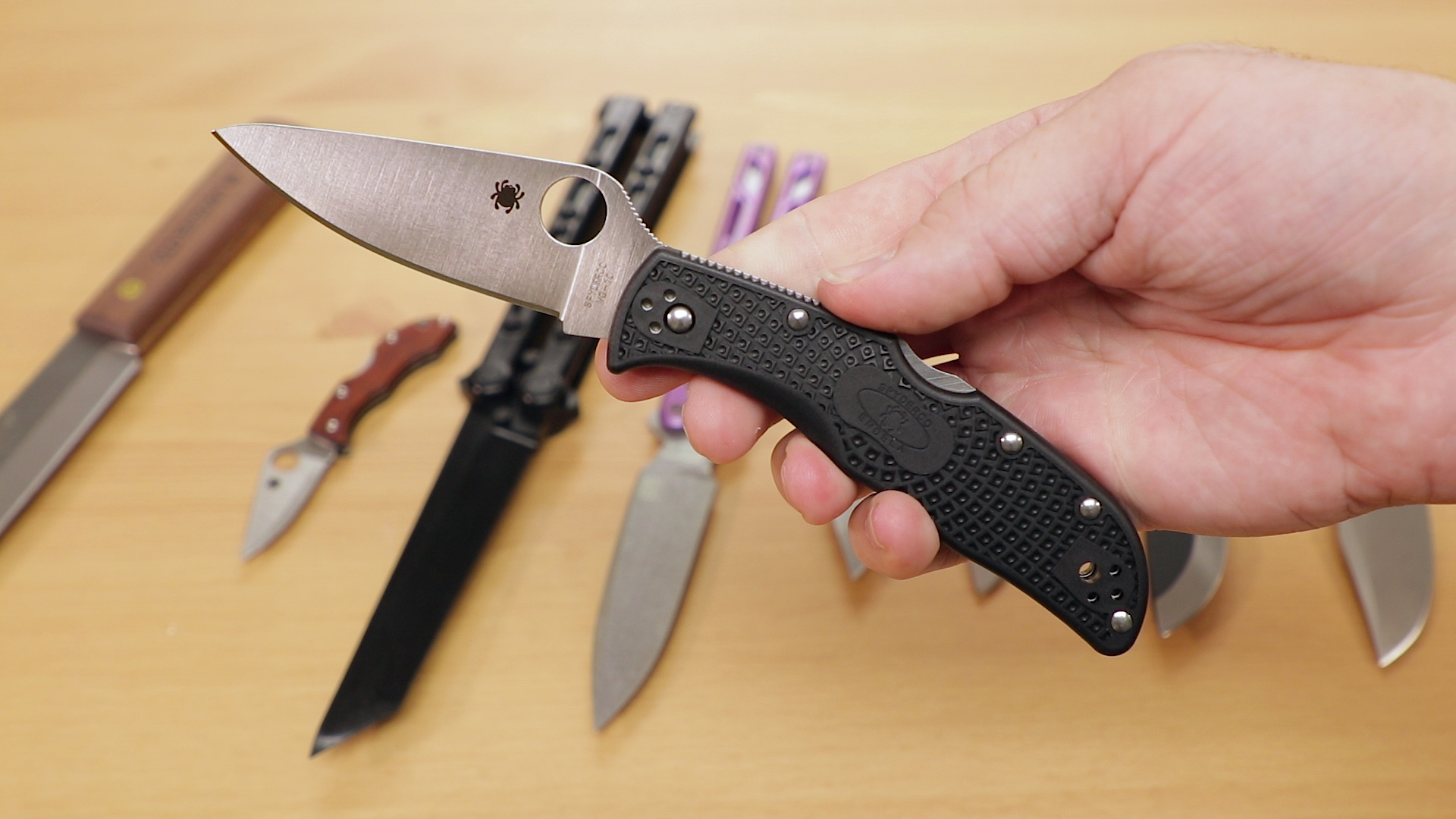 Next we have a couple of new Spydercos. First is the Endela Lightweight, which joins the Endura and Delica family and neatly splits the difference between the two. It has all the same features that make those two knives great: bi-directional FRN handles, a VG-10 blade, mid-mounted lock back, and a four-position pocket clip. If you think the Endura is a bit too long, but the Delica's just a bit too small, you're gonna find the Endela to be just right.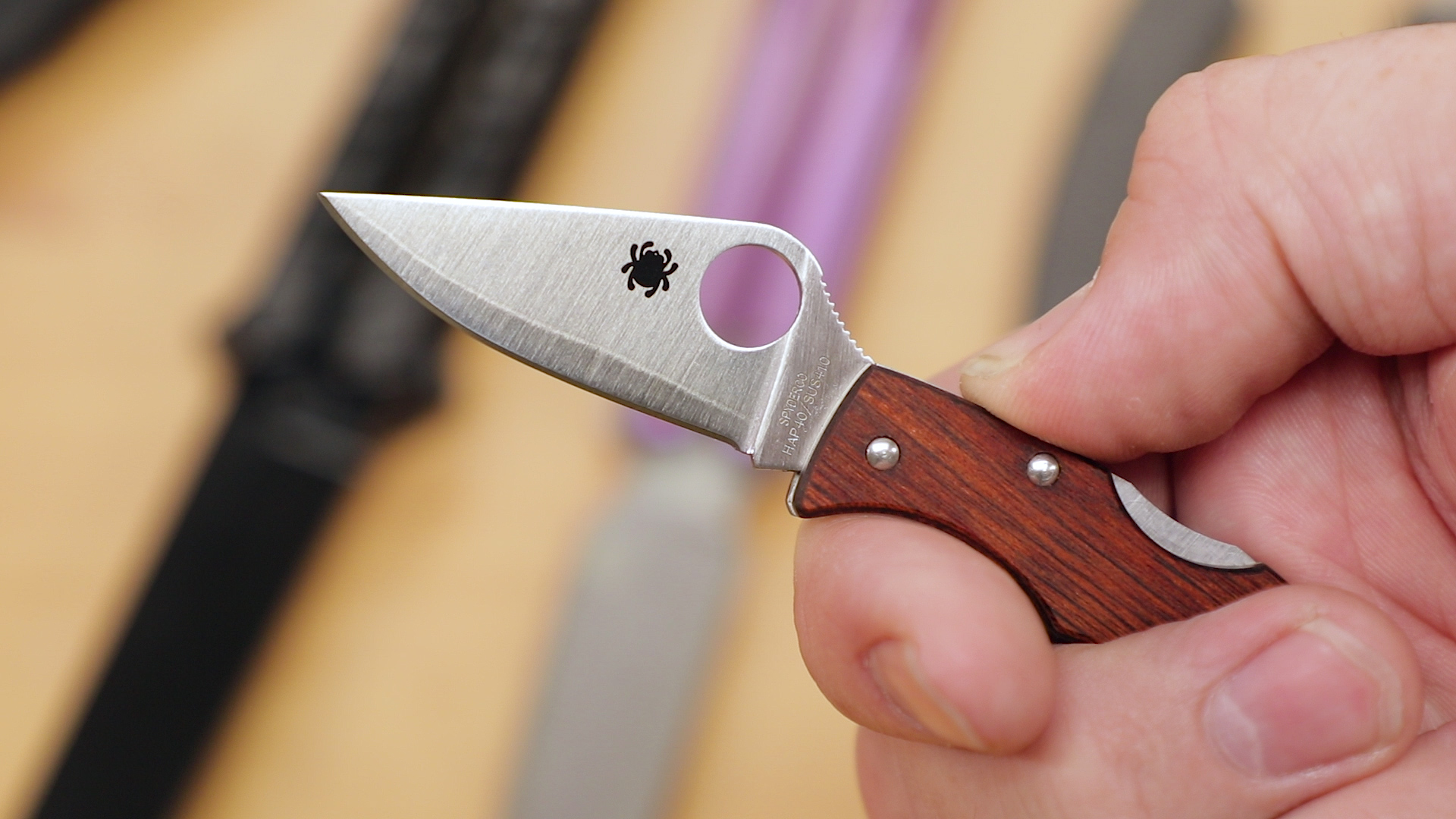 Then we have a KnifeCenter exclusive, the Ladybug with Mahogany Pakkawood handles. It joins the rest of our Exclusive Pakkawood-handled Spyderco lineup, including the Dragonfly, Delica, and Endura. Like those knives, it features a laminated HAP40 core blade which is exceptionally tough. The handles are durable as well; they won't crack or swell like an unstabilized wood product can. Thanks to the small size of the Ladybug it is perfect for carrying everywhere. From your keyring to a bag to any small pocket, it will be there when you need it.
Cold Steel FGX Tanto Butterfly Knife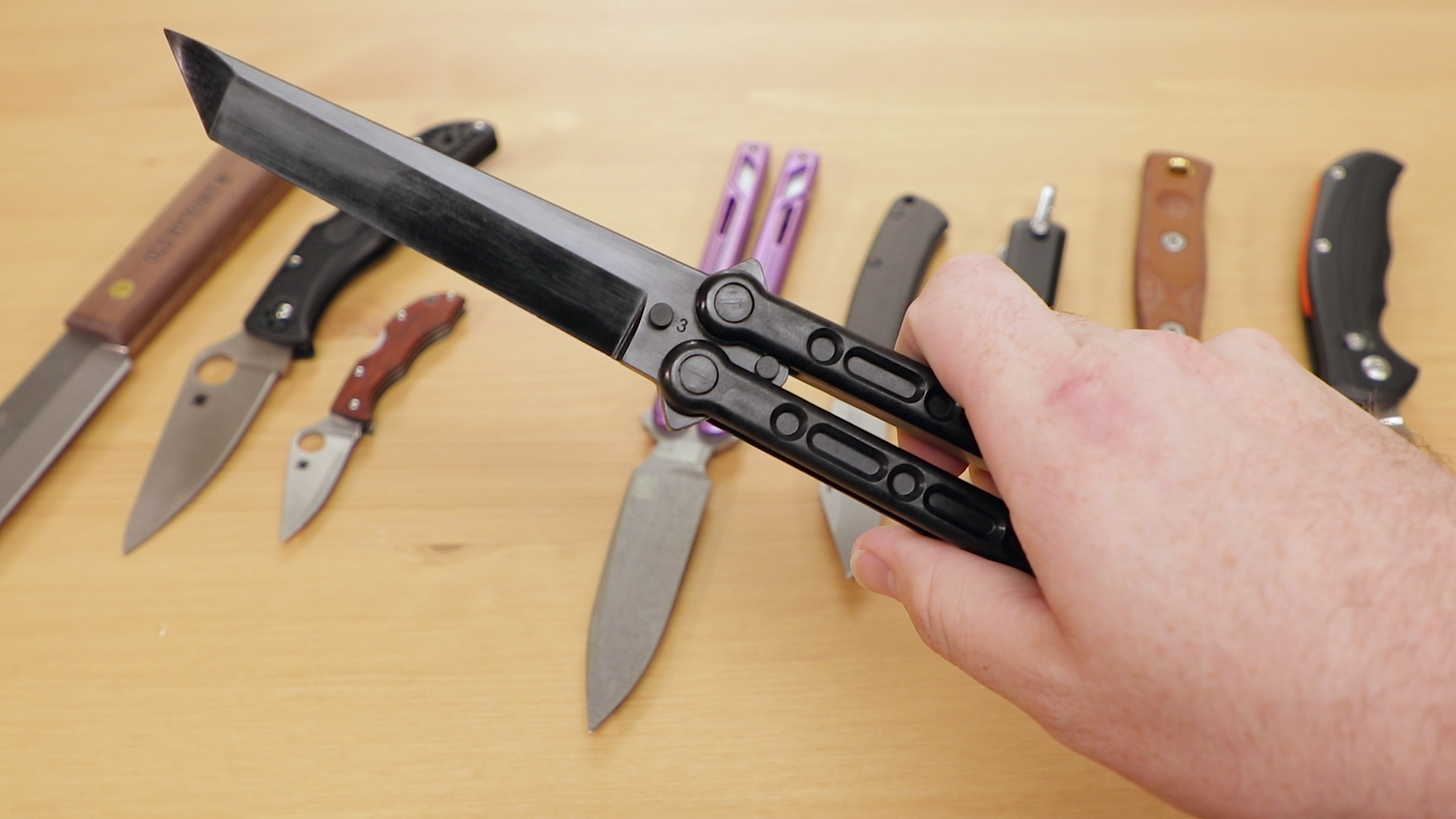 On the opposite end of the spectrum, how about a couple of balisongs? The first is the Cold Steel FGX Tanto, a new blade shape for this all-synthetic butterfly knife. These are a great way to get into the world of balisong flipping because they don't cost a lot, you're not likely to cut yourself, and you won't have to worry about dropping it either. Beyond that, they just make us smile!
EOS Serpent Butterfly Knife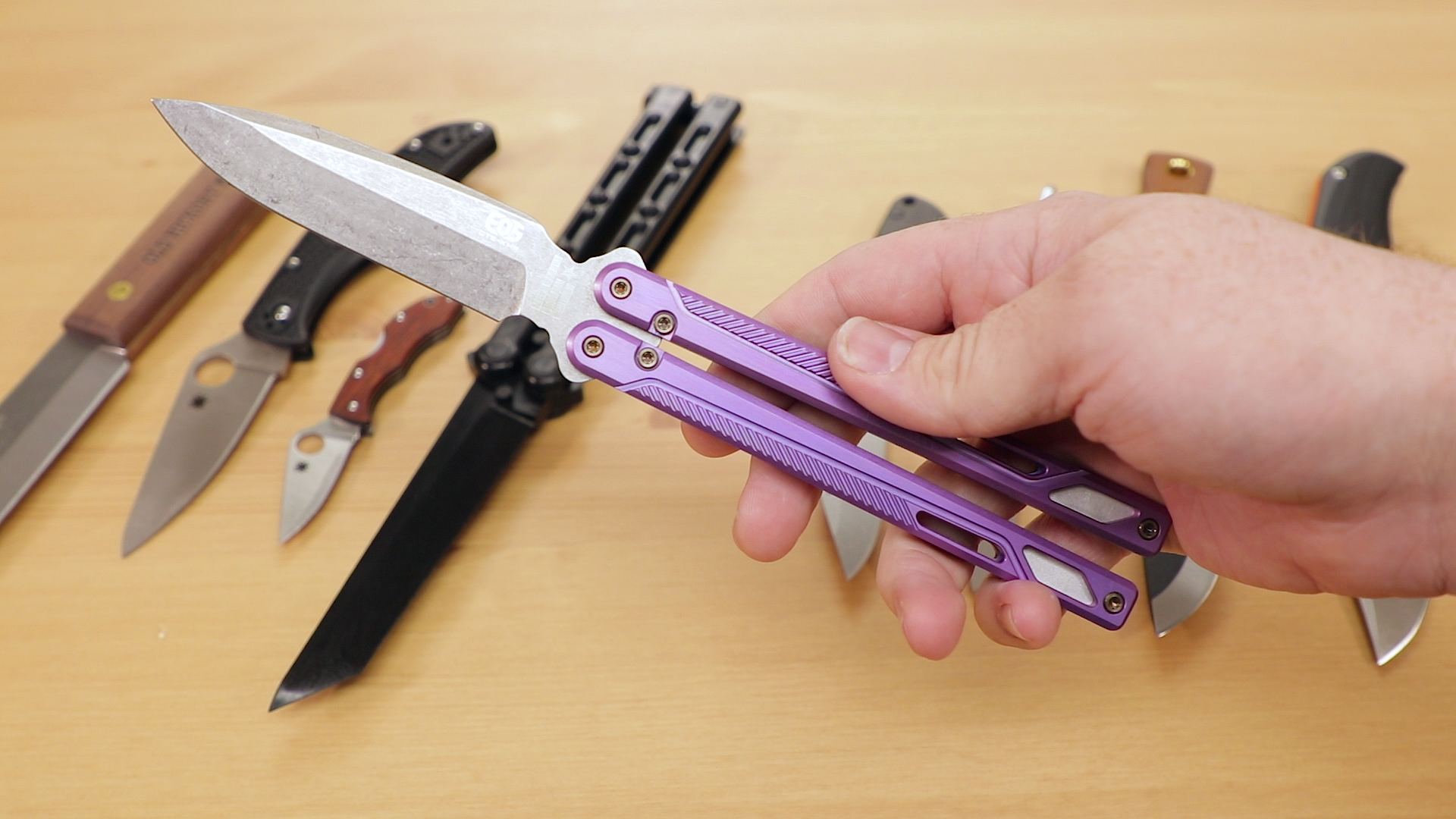 If you're already a more advanced flipper, then you'll want to check out the drop of EOS Serpent balisongs that we recently received. They're as smooth as can be with excellent action. I can't stress enough just how satisfying these are when they're in motion.
The milled titanium handles are available in several colors, and there's also no latch to get in the way of complex tricks. On top of that, the blades are made of CTS-XHP steel, meaning they're ready for high-performance cutting too.
Benchmade 318-2 Proper Slipjoint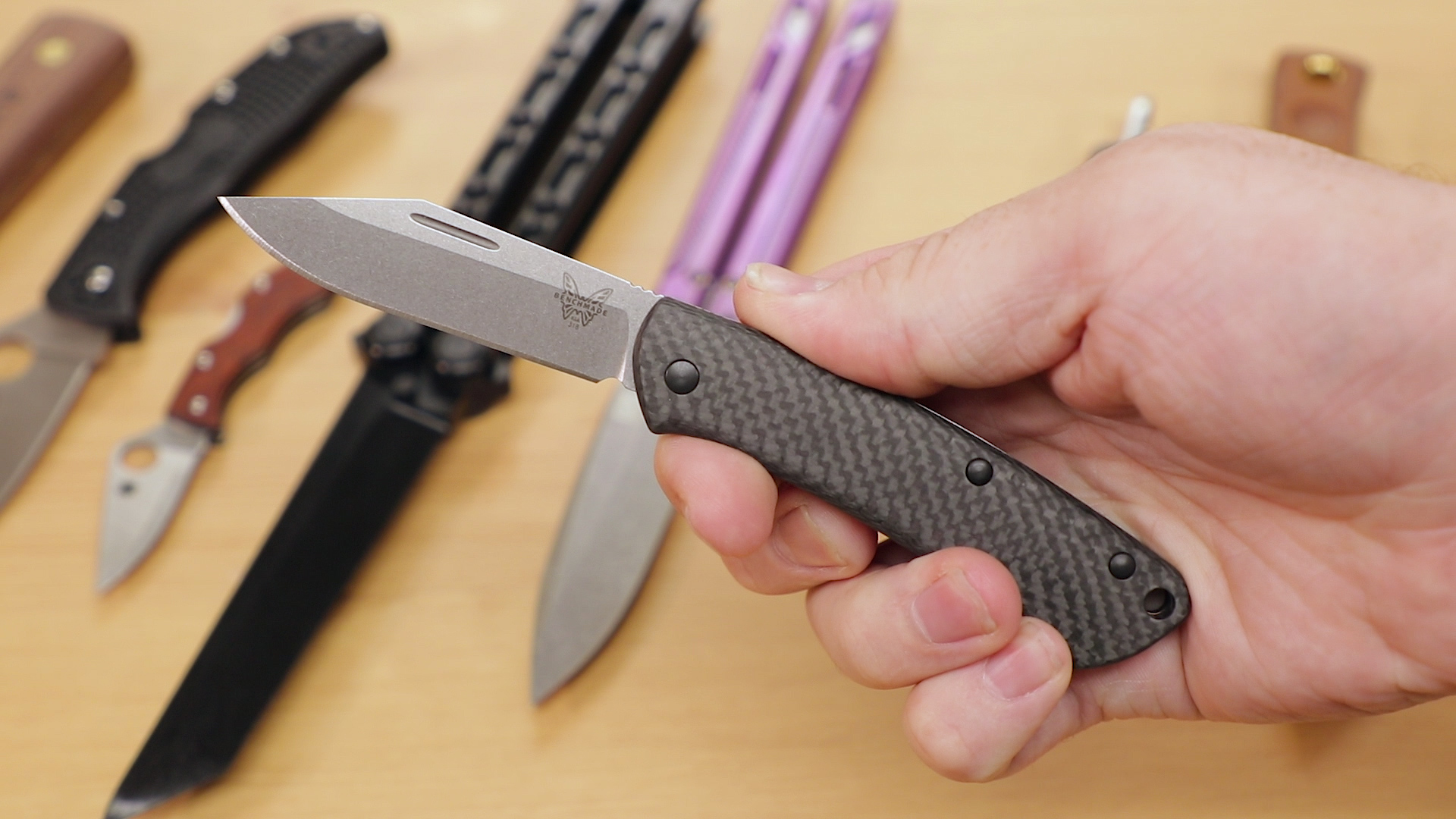 If you're looking for something that's more urban-friendly, we've got a couple of new models that I'm really liking right now. The first is the Benchmade 318-2 Proper slipjoint. They've given their Proper the high-end treatment and the results look amazing.
The handles have been upgraded to carbon fiber with accenting PVD-coated liners. They look like brass, but they won't gonna corrode and will stay looking great for years. The business end got an upgrade too, with S90V steel offering phenomenal levels of edge retention. This knife will make a great everyday carry gentleman's knife, especially if you prefer the simplicity of a non-locking blade.
James Brand Ellis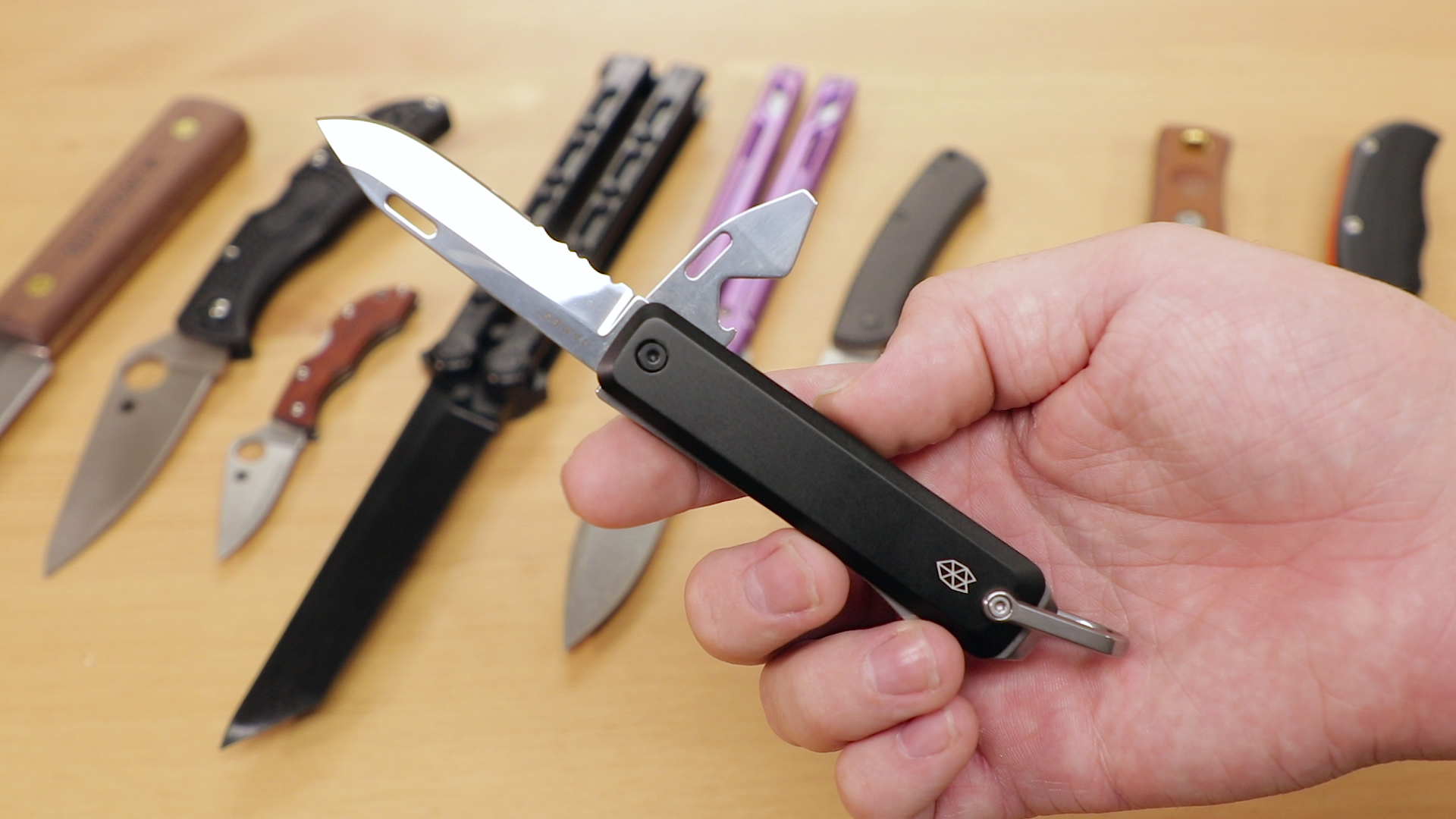 Next is The James Brand Ellis. The nice thing about this piece of gear is that it goes out of its way to not look like a knife but it still does everything that you need it to do. The handles are aluminum, and they're available in black, silver, or electric moss green. It features two different tools: a combo edge blade coming in at just over two and a half inches and a combination bottle opener/ screwdriver, both made from Sandvik 12C27 Swedish stainless steel.
Even nicer? The Ellis is actually equipped with a lockback as well, with raised humps to disengage the lock rather than having a cutout in the handle. We also get a bail and an integrated scraper tool on the back end. Overall, this is just a very cool minimalist design, and it is a really great option for urban professionals.
Tops Fieldcraft 3.5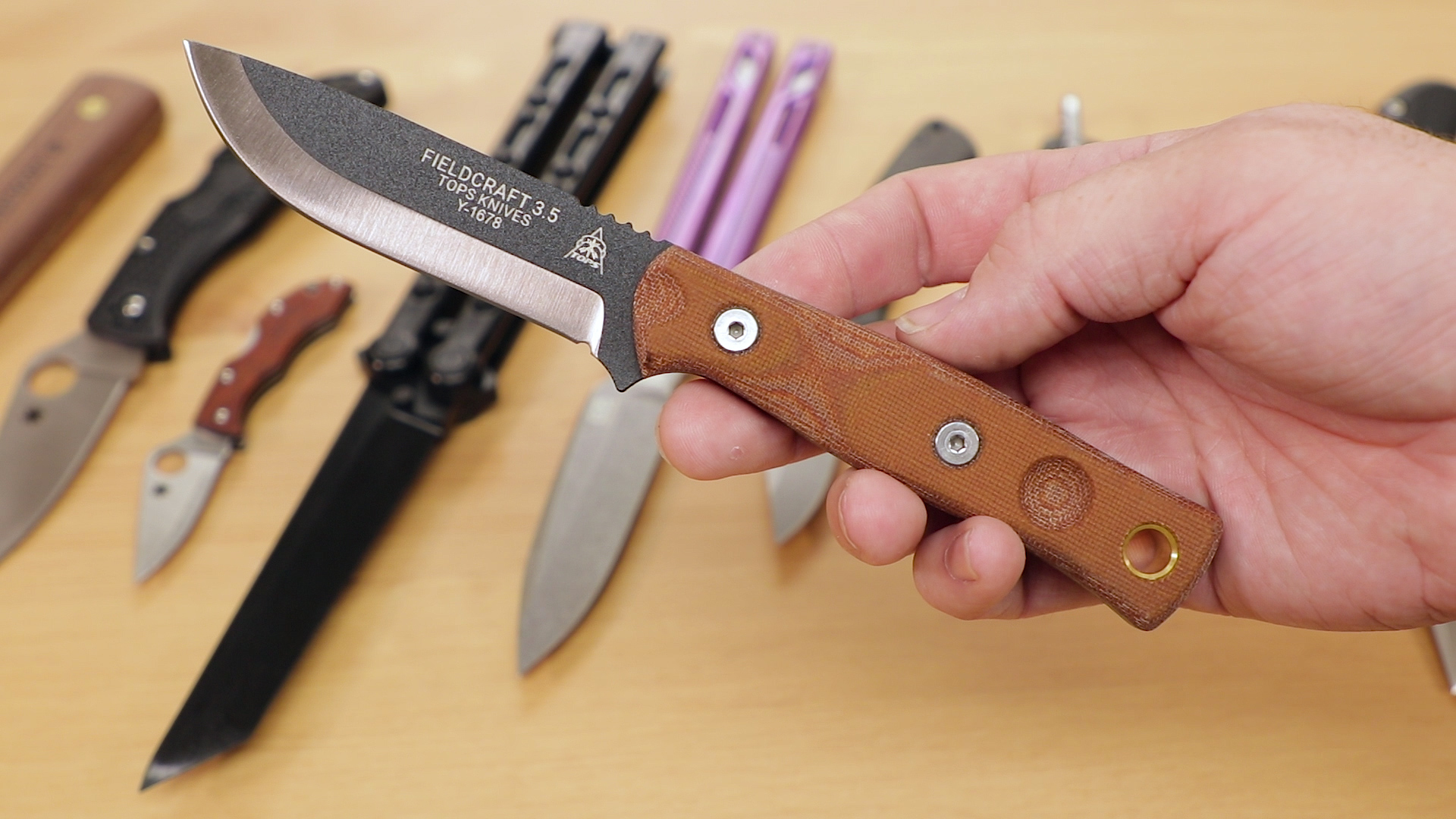 How about another fixed blade? Like Old Hickory did above, TOPS has taken one of their popular designs and scaled it down. In this case, the Brothers of Bushcraft Fieldcraft Knife has spawned the smaller Fieldcraft 3.5.
It has all the Fieldcraft hallmarks in a size that's easier to carry on all your adventures. We've got a 1095 blade with a Scandivex grind, and Micarta handles. It even retains the bow drill divot in the Micarta, which means you can practice your primitive fire-making techniques if you want to. With all of these features and the included Kydex sheath and emergency whistle, you're gonna be ready to go.
Steel Will Tasso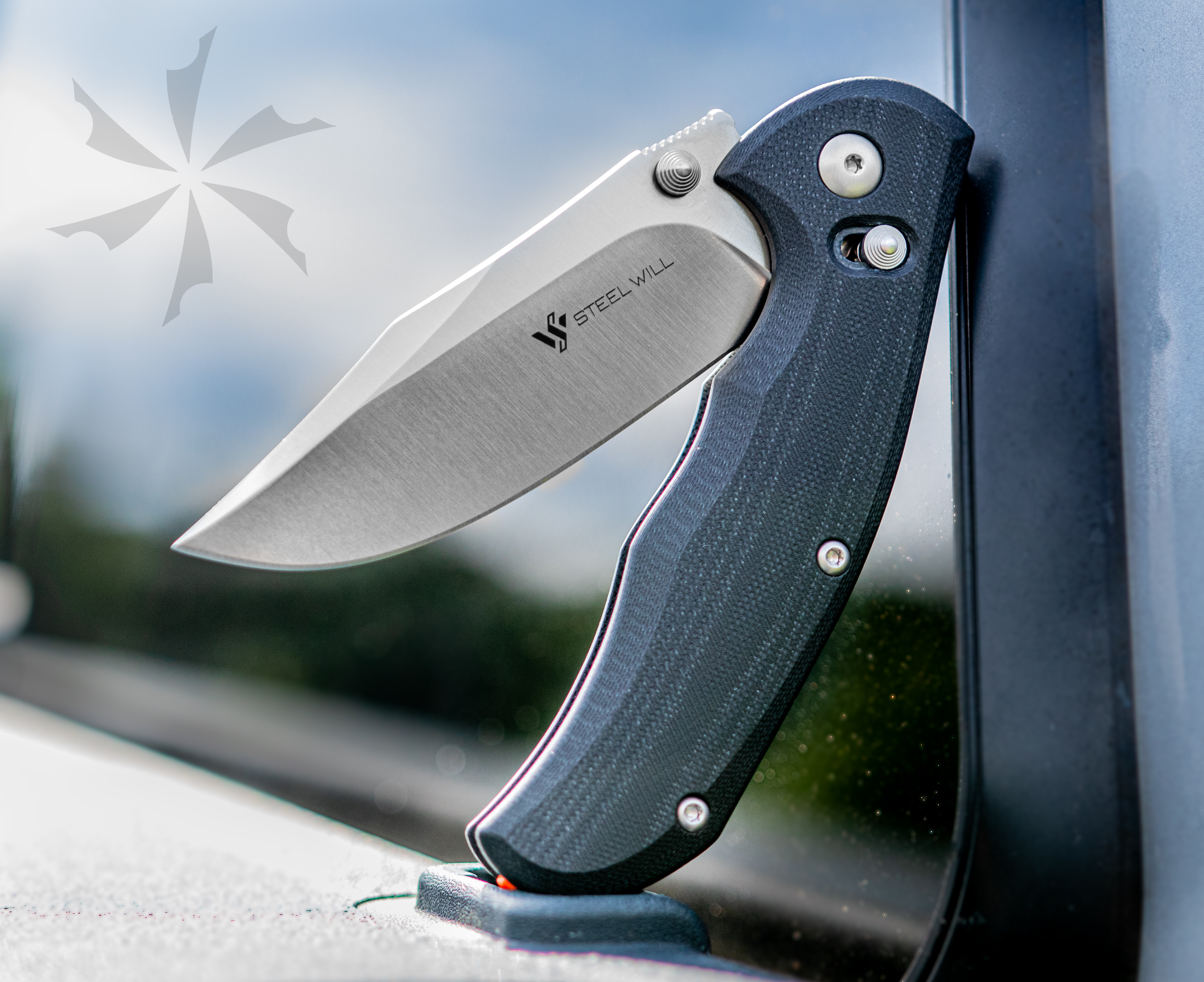 Lastly, we're gonna end with the Steel Will Tasso, which has debuted with their brand new patented Ant-Lock. While this may look like an Axis-style lock, it's actually a hybrid cross bolt and lockback design, with the locking stud actually lifting up the split lockback-style backspring.
We love the ambidextrous nature of this locking system and the fact that it keeps your fingers out of the path of the blade when releasing it. On top of that, it's just a cool-looking knife with great materials and Italian-made quality. We've got heavily contoured G10 and M390 steel, which is even crowned in strategic places for comfort. We like this knife a lot and expect this to be the first of many Steel Will knives with this capable new Ant-Lock.
What Do You Think?
So those are the best of the new knives from June 2019. Be sure to let us know what you think of our picks, and let us know what else you're excited about if it didn't make the list. If you want to see the new stuff every week, be sure to subscribe to our newsletter on KnifeCenter.com so that you can be the first to know when things hit our shelves. In the meantime, to get your hands on any of these great knives or to see what else we have to offer, click here to head on over to KnifeCenter.com.