If you've been looking to upgrade your gear ahead of camping season, we've got a bunch of cool stuff to show you this week, including versatile folders from Benchmade, the return of American Tomahawk Company, and an affordable Morakniv fixed blade that makes a nice upgrade from the base models. Read on to see those, and more.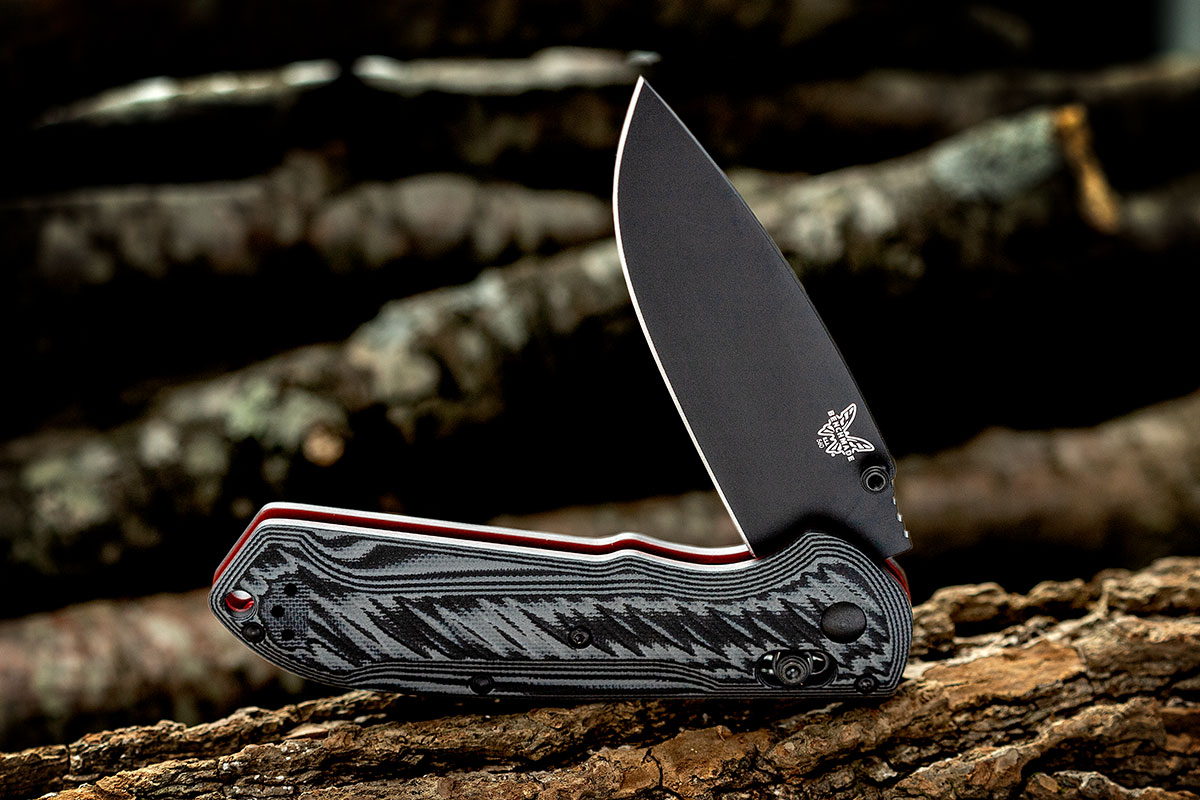 With a do-everything drop point blade in S30V or ultra-tough CPM-M4, the Freek should be near the top of the list for anyone needing a high-quality folder that is equally at home outdoors as it is in the hustle-and-bustle of daily life. We especially love the M4 version, dubbed "Super Freek" by Benchmade fans, for its black and gray G10 handle construction paired with red liners and barrel spacers. With everything backed up by the ambidextrous AXIS-Lock, this is a tool to rely on.
Blade Length: 3.60″
Closed Length: 4.86″
Overall Length: 8.46″
Blade Thickness: 0.114″
Blade Material: CPM-M4 Super Steel
Blade Hardness: 62-64HRC
Blade Style: Drop Point, Black Cerakote
Handle Material: Black and Gray Layered G10 with Red G10 Base Layer
Handle Thickness: 0.62″
Clip: Split Arrow, Reversible, Tip-Up
Lock Mechanism: AXIS
Warranty: Manufacturer's Limited Lifetime
Weight: 4.30 oz.
Made in the USA
---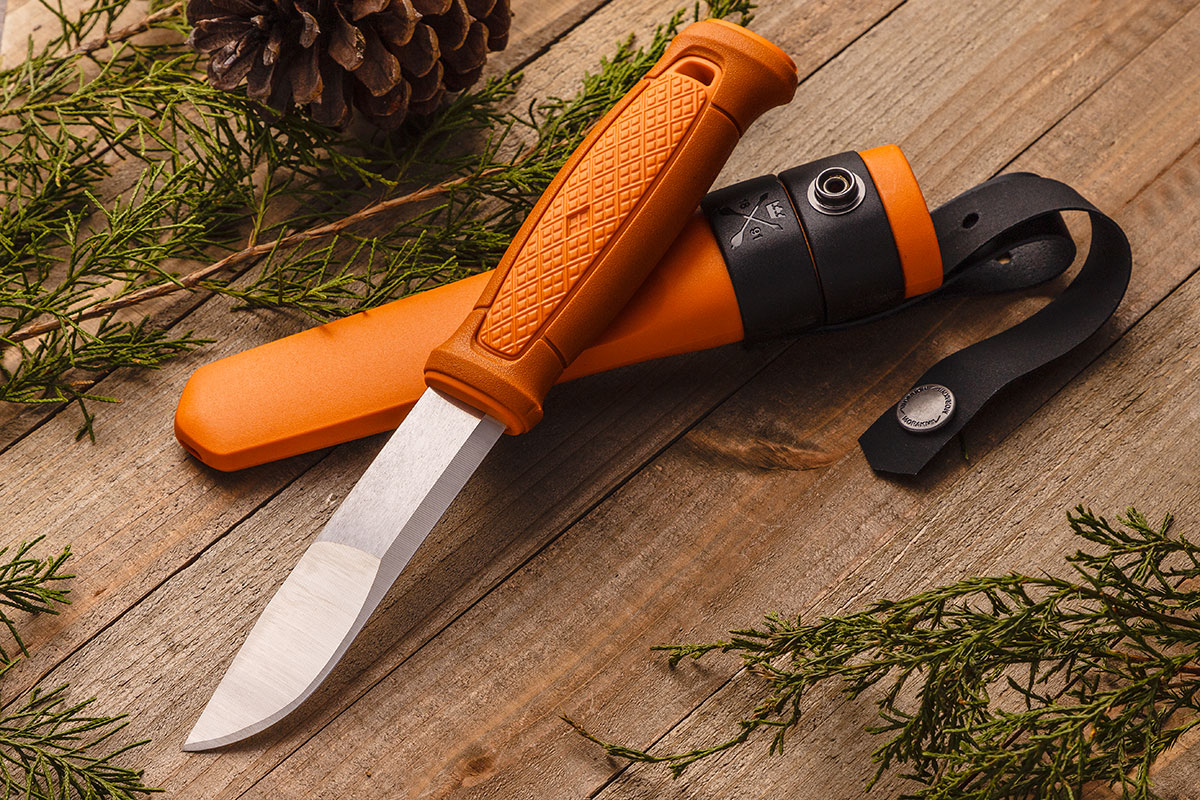 Featuring a robust hidden tang, the Kansbol offers the same profile as the full-tang Mora Garberg at a lower price, and the blade itself is even more versatile! This is thanks to the compound grinds – the edge is Scandi-ground for woodcarving mastery, but the belly of the knife is scalloped behind the edge, thinning the blade out for better slicing and skinning potential. This knife is a joy to use and priced low so you aren't afraid to get it dirty!
Blade Length: 4.3″ (108 mm)
Overall Length: 8.9″ (226 mm)
Blade Thickness: 0.1″ (2.5 mm)
Blade Material: Sandvik 12C27 Swedish Stainless Steel
Blade Grind: Scandi
Blade Finish: Satin
Handle Material: TPE
Weight: 4.7 oz. (120 g)
Made in Sweden
---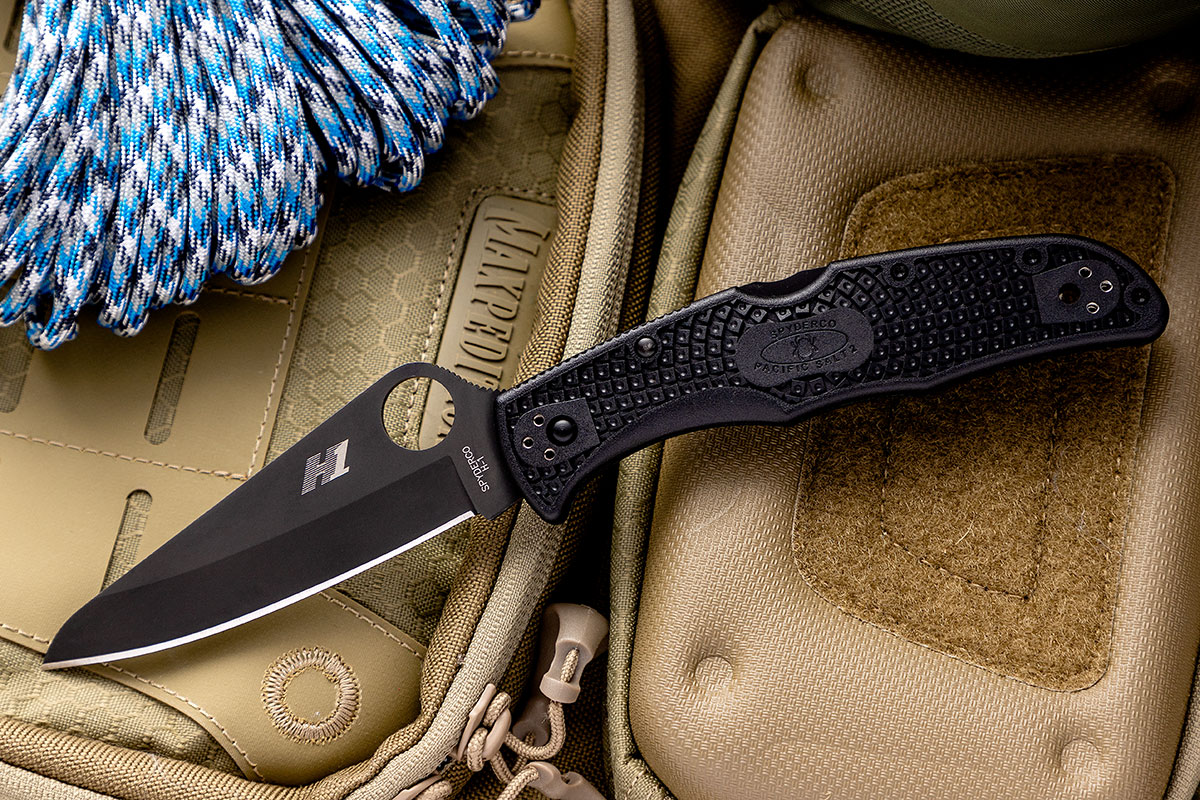 When you are out on or around the water, the last thing you want to worry about is rust. Spyderco's Pacific Salt series, newly updated to incorporate the Gen 4 Endura ergonomics, features H1 steel that is virtually corrosion-proof. This means you can just concentrate on having fun! Perfect for fishermen, boaters, kayakers, or anyone who recreates in wet or humid environments.
Blade Length: 3.78″
Closed Length: 4.98″
Overall Length: 8.72″
Cutting Edge: 3.39″
Blade Thickness: 0.114″
Blade Material: H-1 Steel
Blade Style: Drop Point
Blade Grind: Hollow
Blade Finish: Satin or Black Available
Blade Edge: Plain or Serrated Available
Handle Material: FRN
Locking Mechanism: Lockback
Pocket Clip: Tip-Up/Down, Right/Left Carry
Weight: 2.9 oz.
Made in Japan
---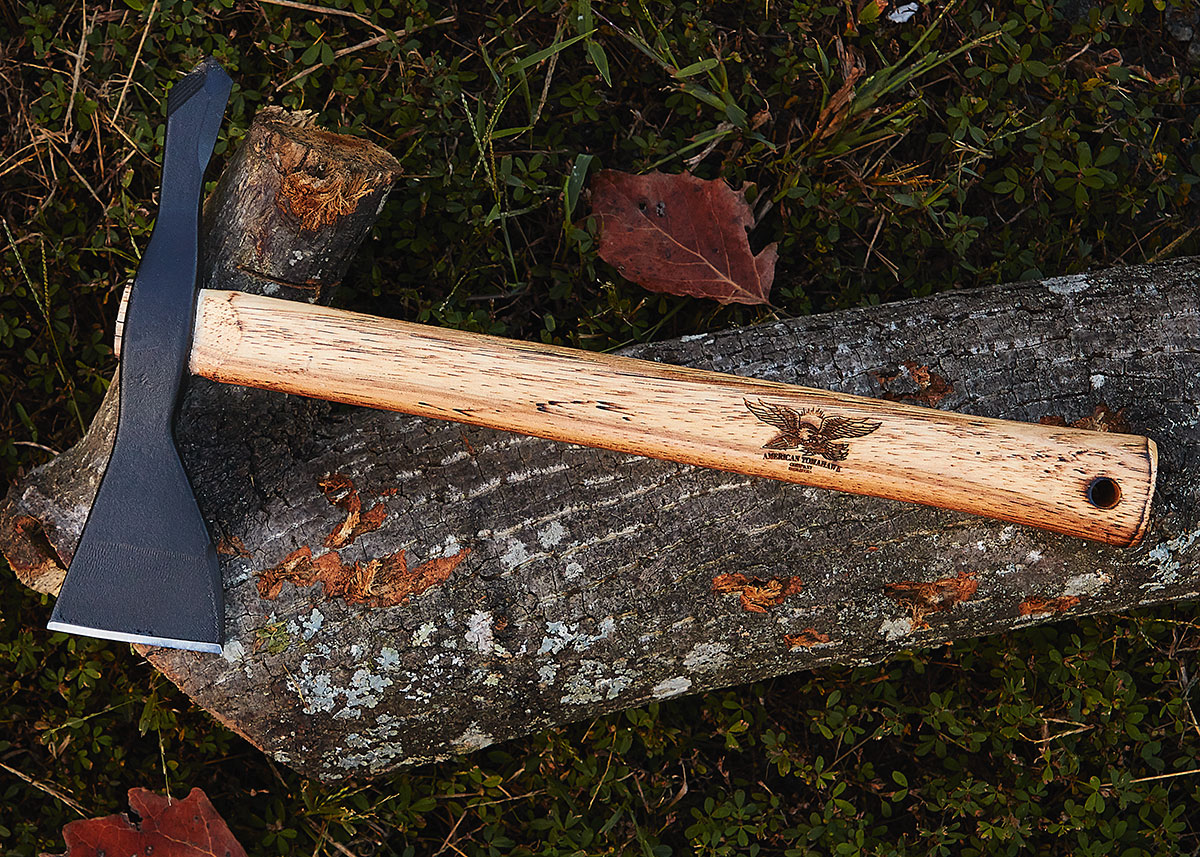 Now under the control of RMJ Tactical, the Model 1 from American Tomahawk Co. is better than ever. Singularly reliable and built for punishment, you have a choice between genuine Tennesee Hickory handles or super-tough Dupont Nylon. The forged head is agile and strong, light enough to carry all day, and even features an unsharpened spike for extra utility.
Head Length: 8.0″
Cutting Edge: 2.375″
Handle Length: 12.75″
Overall Length: 14.125″
Blade Material: 1060 High Carbon Steel
Blade Hardness: 56HRC
Blade Finish: Powder Coat
Handle Material: Tennessee Hickory Wood or Dupont Supertough Nylon
Sheath Material: Molded Kydex with RMJ Tactical Low-Ride MOC Straps
Designer: Peter LaGana
Made in the USA
---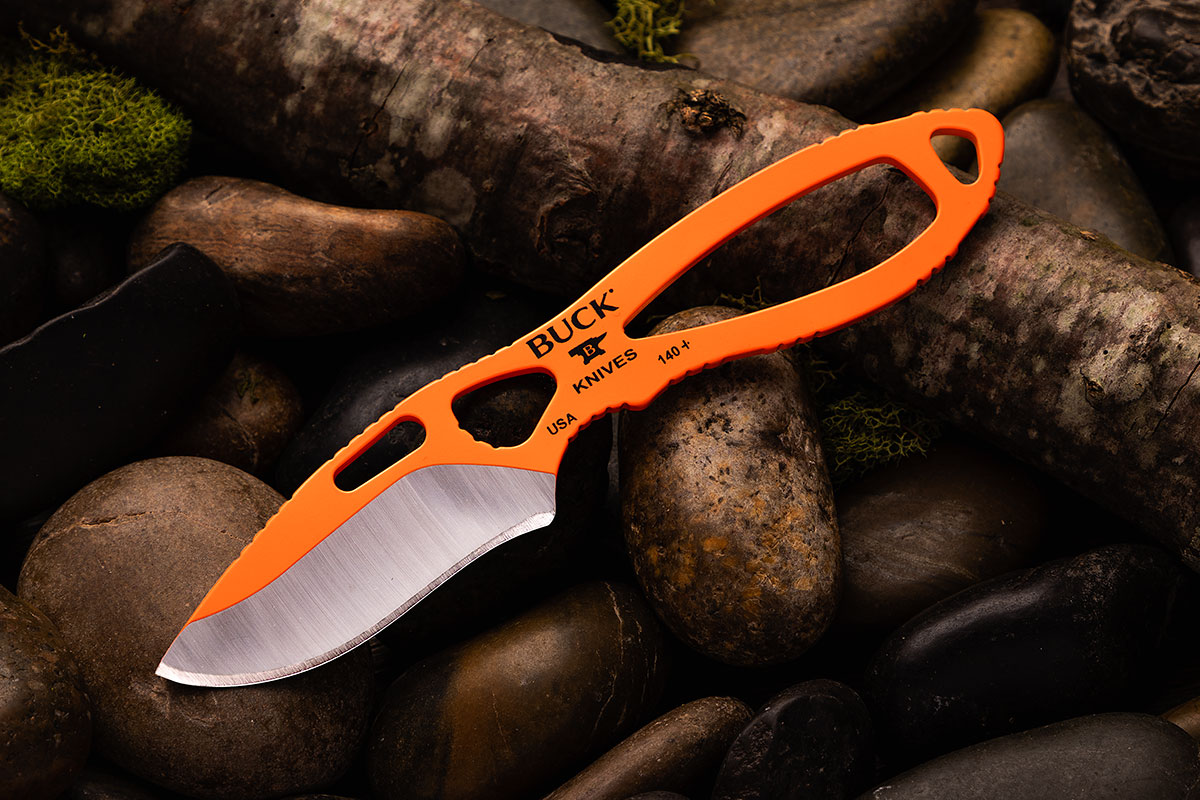 Long a favorite lightweight option for hunters, Buck's skeletonized Paklite series has expanded with new Cerakoted options in Plum Brown and bright Hunter Orange. They look great and are more durable than ever thanks to that tough coating process. Made in America and keenly sharpened from their famous Bos-heat treated 420HC steel, these are perfect for your next hunting or fishing trip.
Blade Material: 420HC Stainless Steel
Blade Finish: Cerakote or Satin
Handle Material: 420HC Stainless Steel
Made in the USA
---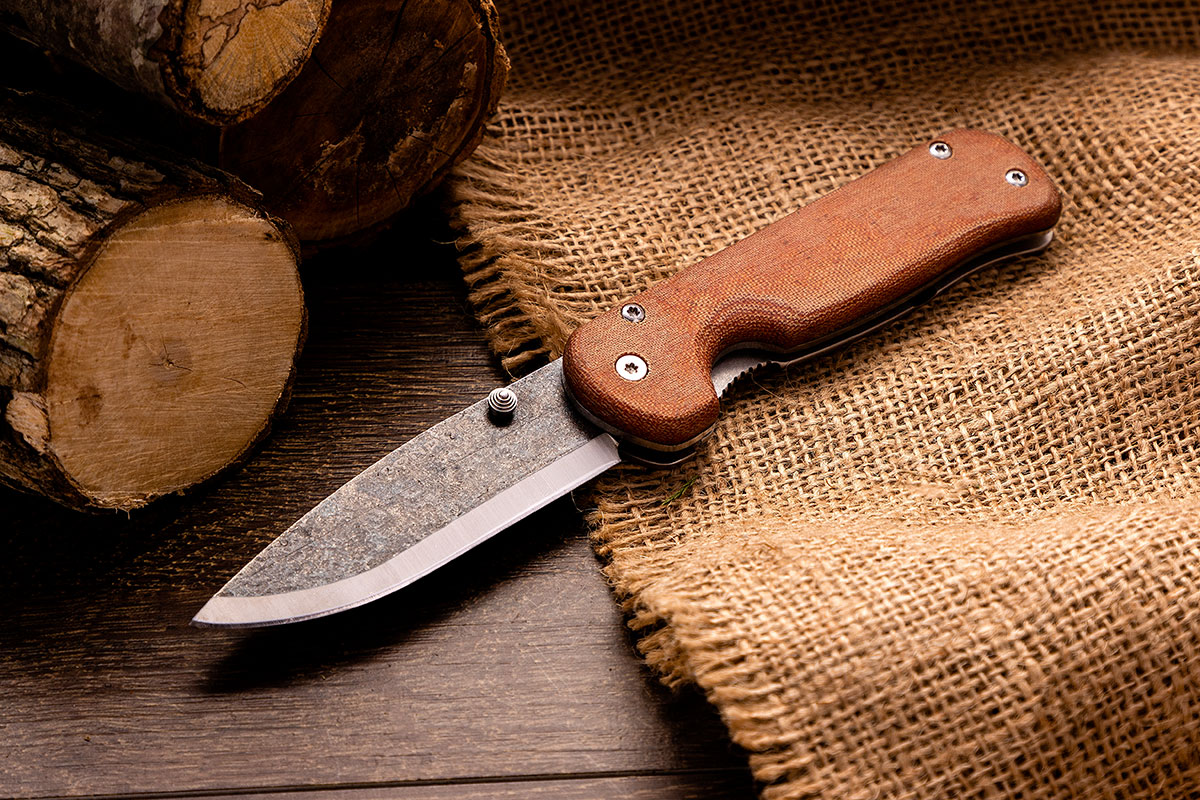 A folding, scandi-ground bushcraft knife? Yes! This knife is instantly ready to back you up when going hiking or camping. This is a woodcarving phenom that fits in your pocket, with 1095 carbon steel providing classic performance and a framelock for modern stability. Thanks to the thick Micarta handle scale on the front side, it even has enough girth to be more comfortable than most folders could ever hope to be.
Blade Length: 4.12″ (104.5 mm)
Handle Length: 3.85″ (97.8 mm)
Overall Length: 7.97″ (202.3 mm)
Blade Thickness: 0.12″ (3.0 mm)
Blade Material: 1095 High Carbon Steel
Blade Style: Drop Point
Blade Grind: Scandi
Blade Finish: Natural
Handle Material: Micarta and Stainless Steel
Locking Mechanism: Frame (Patent Pending Condorlock System)
Sheath: None
Weight: 5.64 oz. (160 g)
Designer: Joe Flowers
Made in El Salvador
---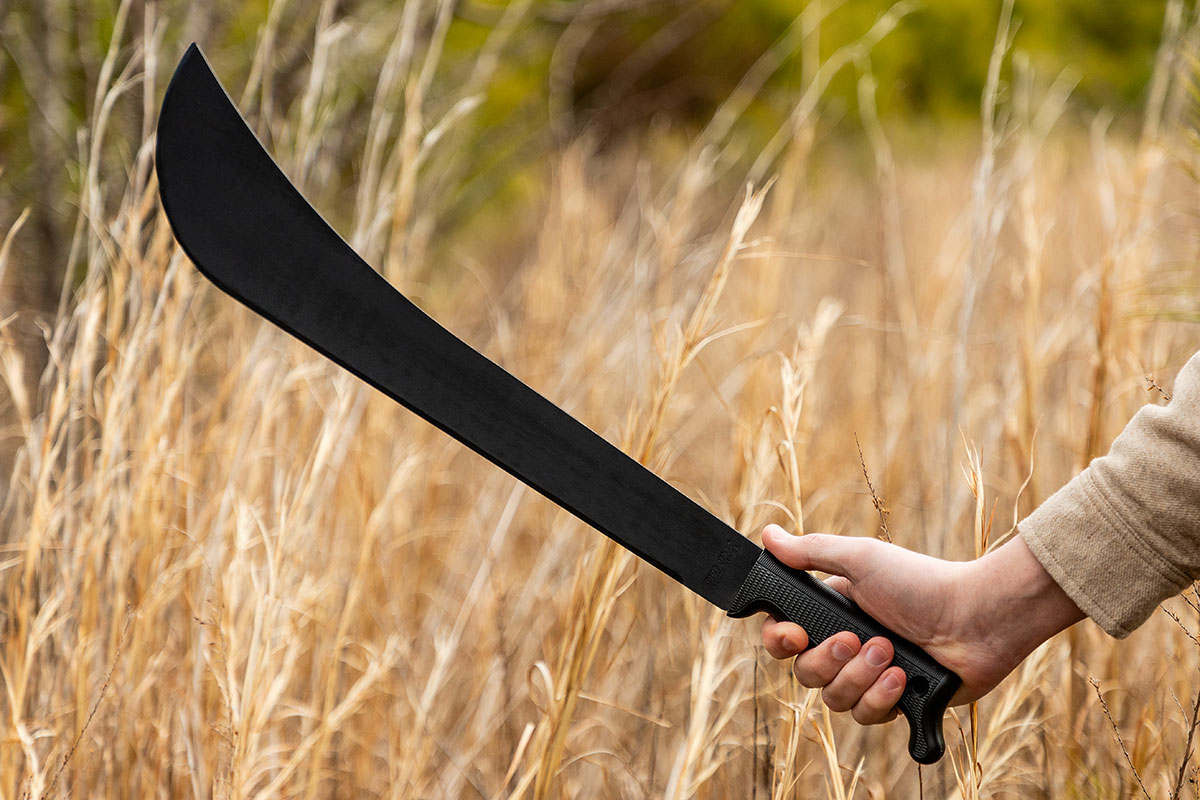 There may be no better survival tool on the planet than a good machete. The Latin Panga from Cold Steel will always be a great choice thanks to its 18-inch blade and weight-forward design that adds power to your swings. That said, it is still light enough to carry easily and it allows you to build up a lot of momentum as you chop through any obstacle in front of you.
Blade Length: 18″
Blade Thickness: 2 mm
Overall Length: 23.625″
Blade Steel: 1055 Carbon Steel with a Matte Black Anti-Rust Finish
Weight: 21.4 oz.
Handle: 5.625″ Long Polypropylene
Made in South Africa
---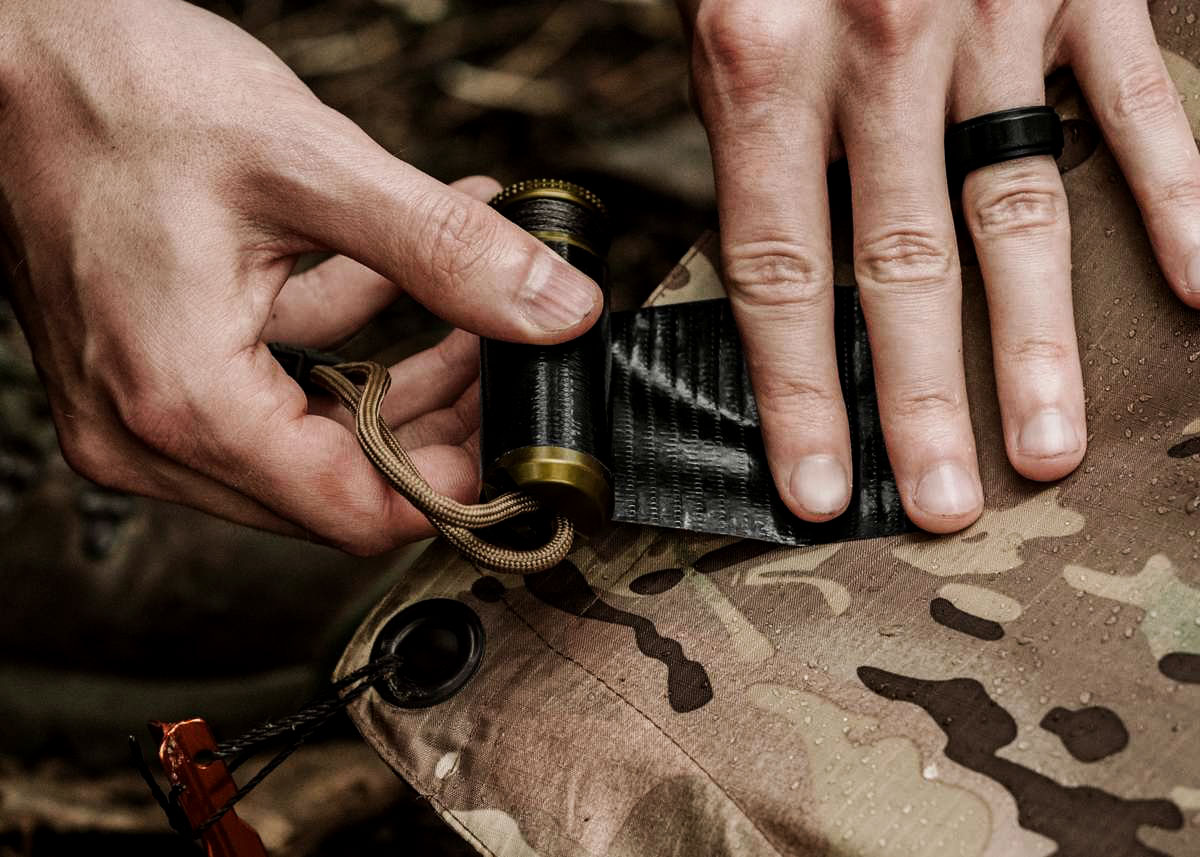 Repair items are an often overlooked part for many gear-obsessed outdoorsmen, but Exotac thinks there is no reason you can't make it sexy! Enter the new ripSPOOL, a complete option perfect for a survival kit, bug out bag, or emergency cache. Housed around a milled aluminum chassis, it holds over 60 feet of 30lb test line (perfect for stitching or fishing), over 50 inches of heavy-duty repair tape, a #16 Sail Needle, and the cap even works as an improvised thimble for pushing the needle and cordage through thick material. And of course, being an Exotac, it even has some fire gear on board in the form of a Firecord lanyard that burns like a candle wick to help get your blaze going.
Diameter: 1.0″
Overall Length: 3.0″
Weight: 1.9 oz.
Made in the USA