CPM-S30V and CPM-S35VN stainless steels were developed by Crucible Industries, an American company that produces specialty steels. They worked with famous knife makers like Chris Reeve to create new steels specifically to be used for knives. First came the well-balanced S30V with its amazing edge retention and high corrosion resistance. Then S35VN came along and upped the ante in regards to toughness and its ability to be polished. Some may argue that S30V has lost its super steel status because it has become so prevalent in the EDC knife world. At KnifeCenter, we still hold high regard for S30V and S35VN steel – their Particle Metallurgy construction adds additional toughness thanks to the very refined grain structure, and the vanadium in their composition helps these knives cut better than those that rely on a higher chromium count. In layman's terms: these knives cut, and cut very well.
If you're thinking, "yeah, that's great and all, but I can't really afford a knife with such high quality steel", we agree – these steels come at a price. There are plenty of mid-tech knives out there sporting S35VN steel that can easily cost you four-hundred bucks. We understand the importance of having top-notch steel, though, so we've pulled together our top five sub-$100 knives with S30V or S35VN steel. Now you can enjoy a premium EDC knife without losing a big chunk of your paycheck.
Cold Steel 58PS Code 4 Spear Point Folding Knife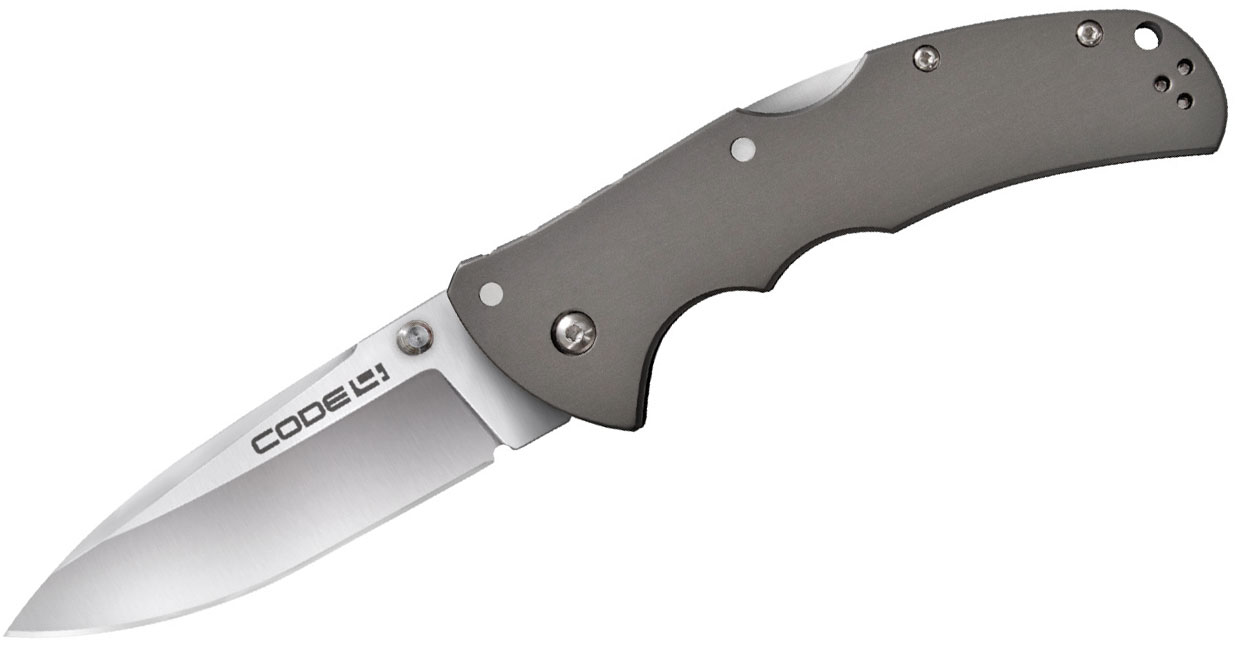 Cold Steel's Code 4 folder utilizes their world-renowned Tri-Ad lock, which was designed by Andrew Demko to be one of the strongest knife locking mechanisms on the planet. Why S35VN over S30V? Cold Steel is a known purveyor of some of the toughest knives out there, and S30V does have a reputation for micro-bevel chipping during tough use. S35VN's elemental composition improves that aspect of the steel, so it's a better option if you're looking to do some more serious cutting work. Also, this knife perfectly shows off S35VN's ability to be polished compared to S30V – just look at that high satin shine. This knife gives you all the cutting power of high quality steel in a lightweight package that perfectly complements any EDC.
Buck 347 Vantage Pro Large Folding Knife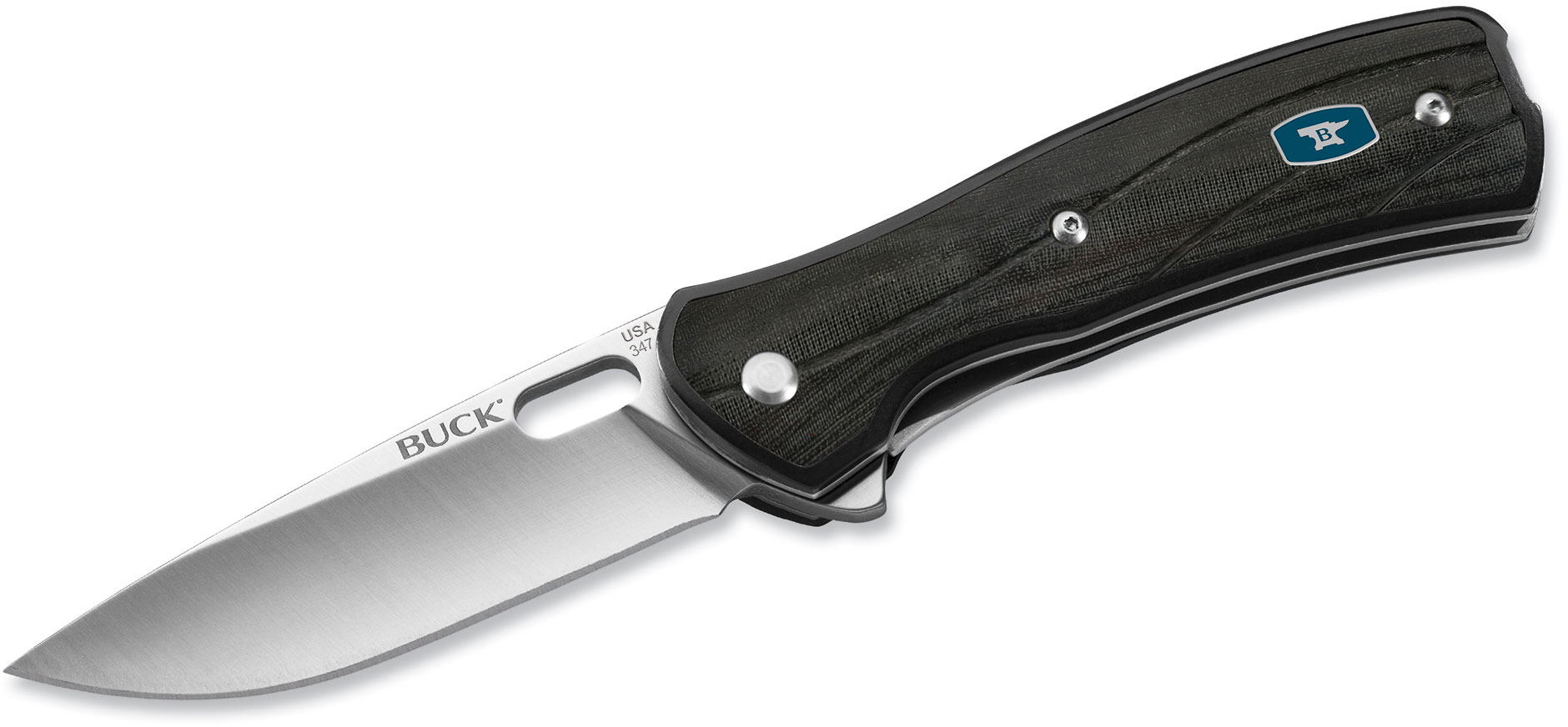 In our opinion, the Vantage is one of the best affordable everyday carry knives on the market. From the molded nylon/CNC-contoured G10 handles to the dual steel liners, this American-made folder's built to be a knife that you actually use every day – EDC isn't just a title with this one. Joe Talmadge, a master of blade geometry, claims the S30V steel you'll find on this knife might be the ultimate in high-end stainless steels thanks to its superior performance and sharpenability compared to other super steels in its class.
Kizer Cutlery Sliver Folding Knife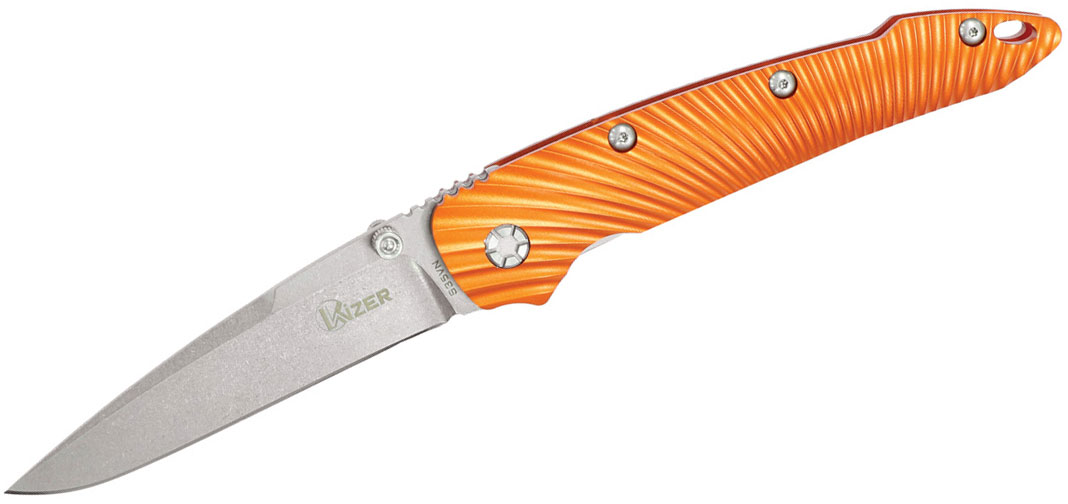 The Kizer Sliver's sleek design is complemented by the high end materials – S35VN steel and uniquely worked aluminum handles. This knife is precision machined and engineered to the finest tolerances. While the S35VN steel is the cherry on top of this cake, it's the orange handle that sets this knife apart. The overall shape gives off serious trapper knife vibes, and we are into it.
White River Knives Backpacker Fixed Blade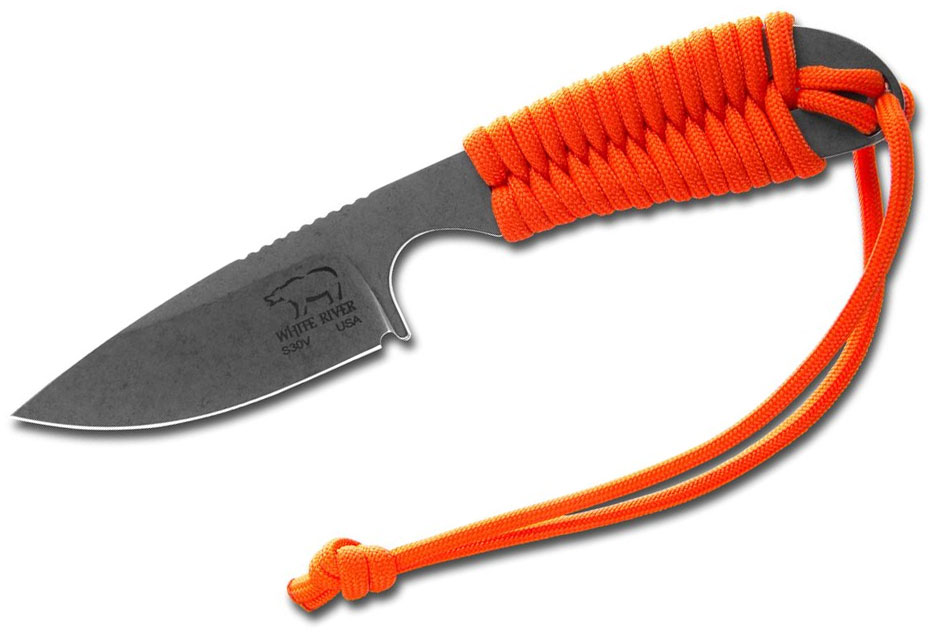 White River Knives doesn't get the recognition that it should. In our experience, all we've seen from this knife company are truly great products. In fact, this is one of our favorite skeletonized neck knives on the production market. White River rounded the finger cut out so perfectly on the Backpacker that 'comfortable' doesn't even begin to cover it. S30V steel is perfect for skinning knives and neck knives because its bailiwick is precision cutting. The Kydex sheath allows you to wear the knife on your belt in two ways, or around your neck if you attach a lanyard.
Spyderco Native 5 Folding Knife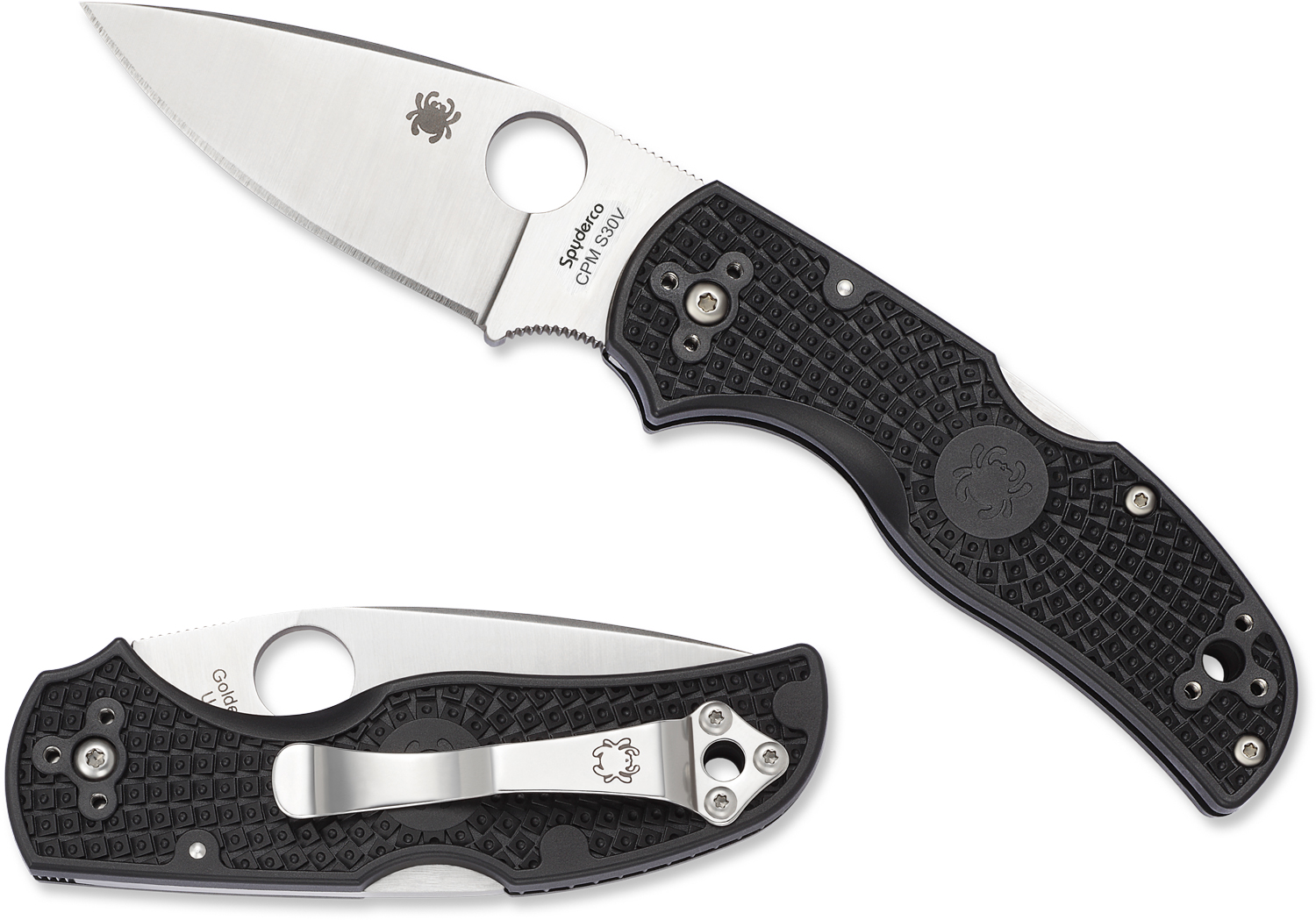 To round out the list, we've got one of Spyderco's greatest knife designs of all time paired with S30V steel. In some knives, it's obvious certain materials are the reason for the price – be it premium steel or Micarta scales. With the Native 5, you're getting an all-around great knife. Compared to the standard Delica or Endura's VG-10 steel, the S30V is a pretty big upgrade. Many say this is Spyderco's best pocket knife option on the market, and we have to agree – this knife easily rivals the performance of knives double its value.
There you have it – KnifeCenter's top 5 sub-$100 knives with S30V or S35VN steel. There are other options out there, but we honestly feel that these knives provide some of the best bang for your buck. Now that these super steels are becoming much more common in the EDC knife market, prices are just going to become more and more accessible to a wider range of people. In our opinion, that's the best way to run the knife game – because everyone should have steel in their pocket. Why not make it some of the best?