When it comes to blade steel, a rising tide lifts all ships. As new steels get better, the supersteels of yesterday get more affordable.
If you're looking for a pocket knife with an edge that won't quit for a price that won't sting, there's never been a better time to buy. Thanks to the wealth of pocketknives on the market with D2 steel available for under $50, you can get an everyday carry with solid edge retention without breaking the bank. We've gone through all the options and picked out a dozen outstanding options that stand above the rest.
Seems like there's always new steels coming out claiming to be the latest and greatest. And sure, many of them do deliver improvements in edge retention in stain resistance. The thing is… they do it at double, triple, quadruple the cost of the knives we've gathered here. One of the most exciting things to happen in the last couple of years is the proliferation of D2 steel at a much lower price point.
D2 steel is an old alloy – traditionally smelted, with high carbon content and just enough Chromium to technically qualify as a stainless steel. In a knife, that translates into a blade with toughness and edge retention that punch well above its cost.
The Knives: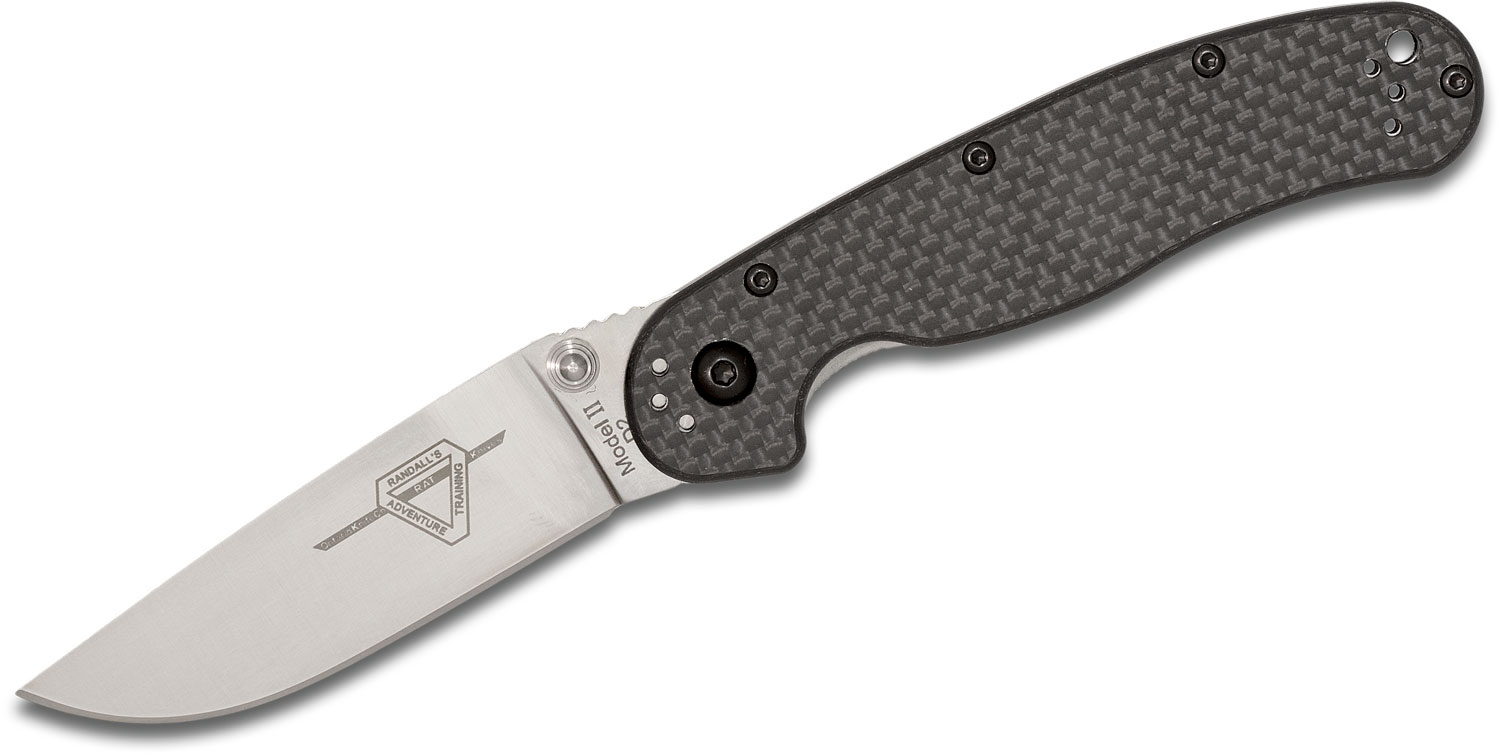 First up is the Ontario RAT Model 1, a fixture on these kinds of "best-of" lists for its winning combination of comfort, quality, value, and performance. With the RAT 1, Jeff Randall simply designed an enduring classic. With an upgraded D2 steel blade, it's a better knife than ever.
The drop point blade profile is perfect for most any cutting task, and the liner lock offers rock-solid lockup and smooth, satisfying deployment. The textured nylon handles are rounded and comfortable for hard work, and big enough to use while wearing gloves. We've yet to see a variant of the RAT 1 we haven't loved.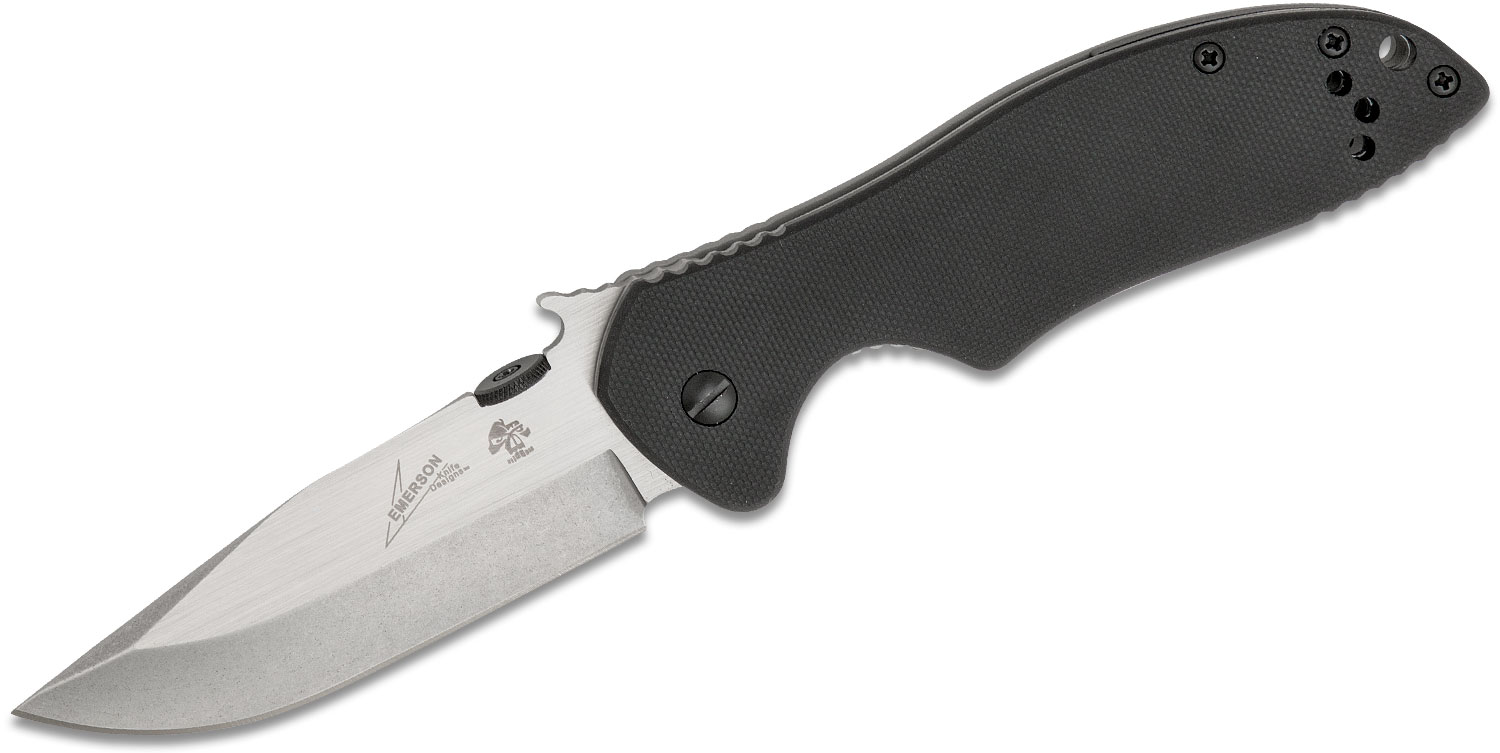 The next great D2 design is the Kershaw Emerson CQC-6K D2. This knife is part of a series of Kershaw/Emerson collaborations that all bring Emerson's ergonomic combat knives to an affordable price point. What we like about the CQC-6 in particular, however, is that it's not strictly a tactical knife. Sure, it's got the traction and toughness for it, but it's also rather modestly sized at just 3.25″ of blade, with a simple clip point blade perfect for everyday utilitarian cutting tasks.
The key feature of the CQC-6 is the Emerson Wave opener, which is a wave-shaped hook on the spine designed to catch and deploy the blade on the hem of your pocket as you draw the knife. With a little practice it works great. It can, of course, be opened more conventionally with its ambidextrous thumb plate as well. A stainless steel framelock keeps the blade locked securely open.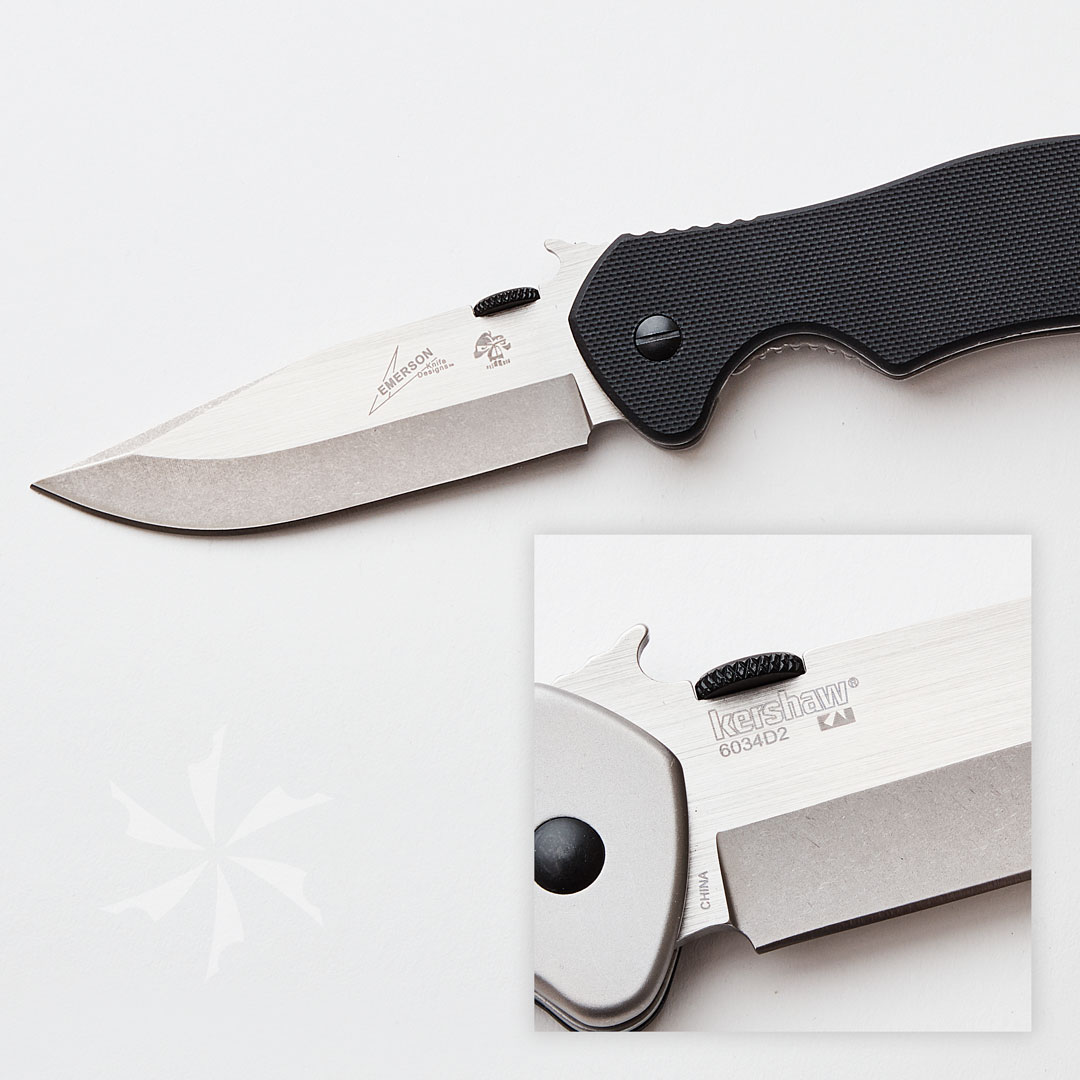 One other detail that stands out is the two tone finish on the blade: stonewashed hollow grinds, with a horizontal satin on the flats of the blade. It's a nice little touch, especially for the price.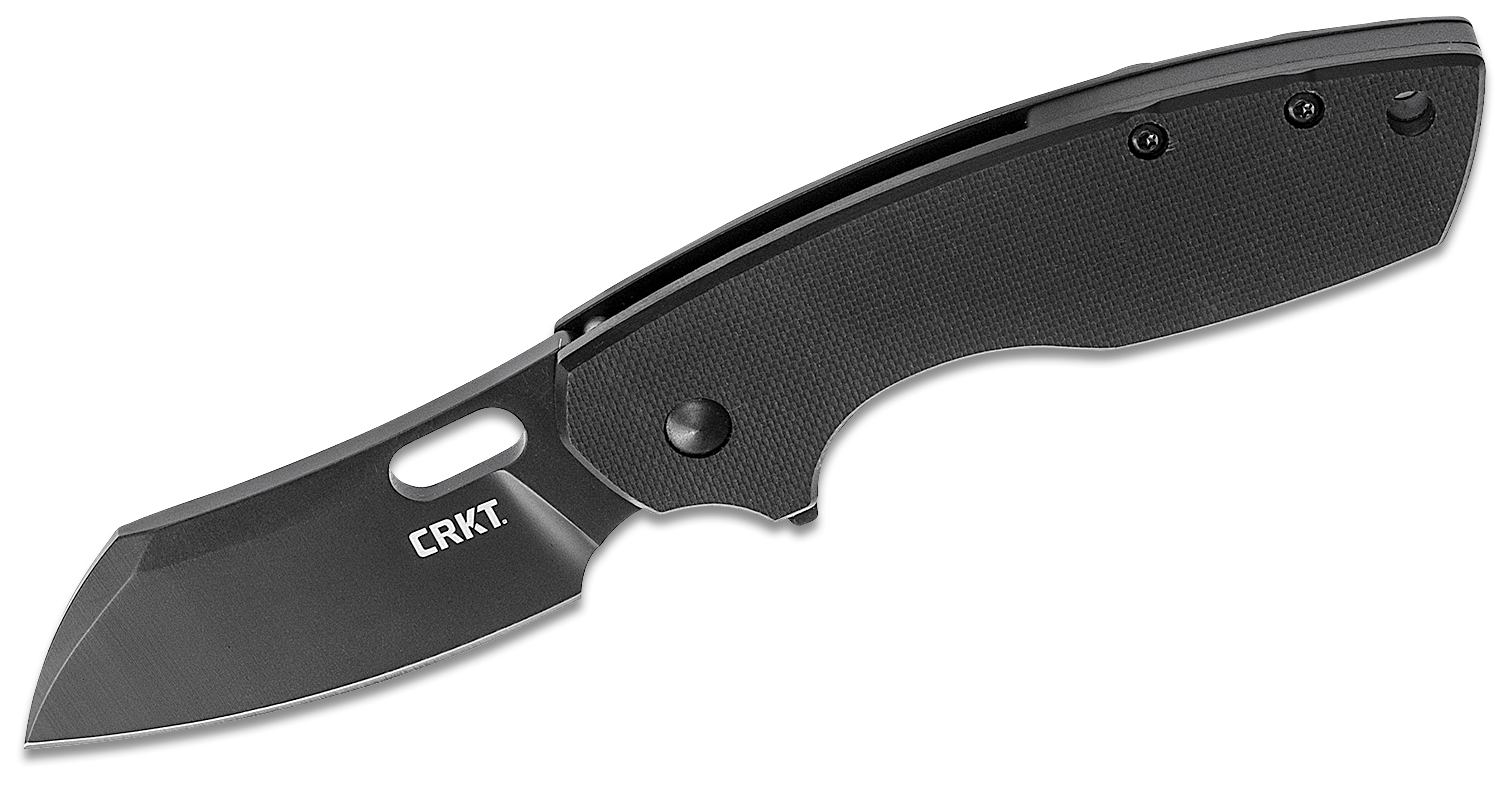 So far, we've picked a popular workhorse and a tactical knife, so how about something a little more stylish? The CRKT Large Pilar, designed by Jesper Voxnaes, is an upsized, upgraded version of one of the most popular CRKT designs of last year.
The broad sheepsfoot blade is 2.7″ long, and treated with a black oxide coating to match the black stainless steel frame lock and black G10 scale. That stylish blade shape makes the Pilar Large a sort of overbuilt box cutter. The tip is very controllable, and tough enough to handle a little torquing. It deploys via a thumb hole or flipper. Open, the flipper tab – often a sore spot in the ergonomics of a folder – tucks away neatly between the fingers.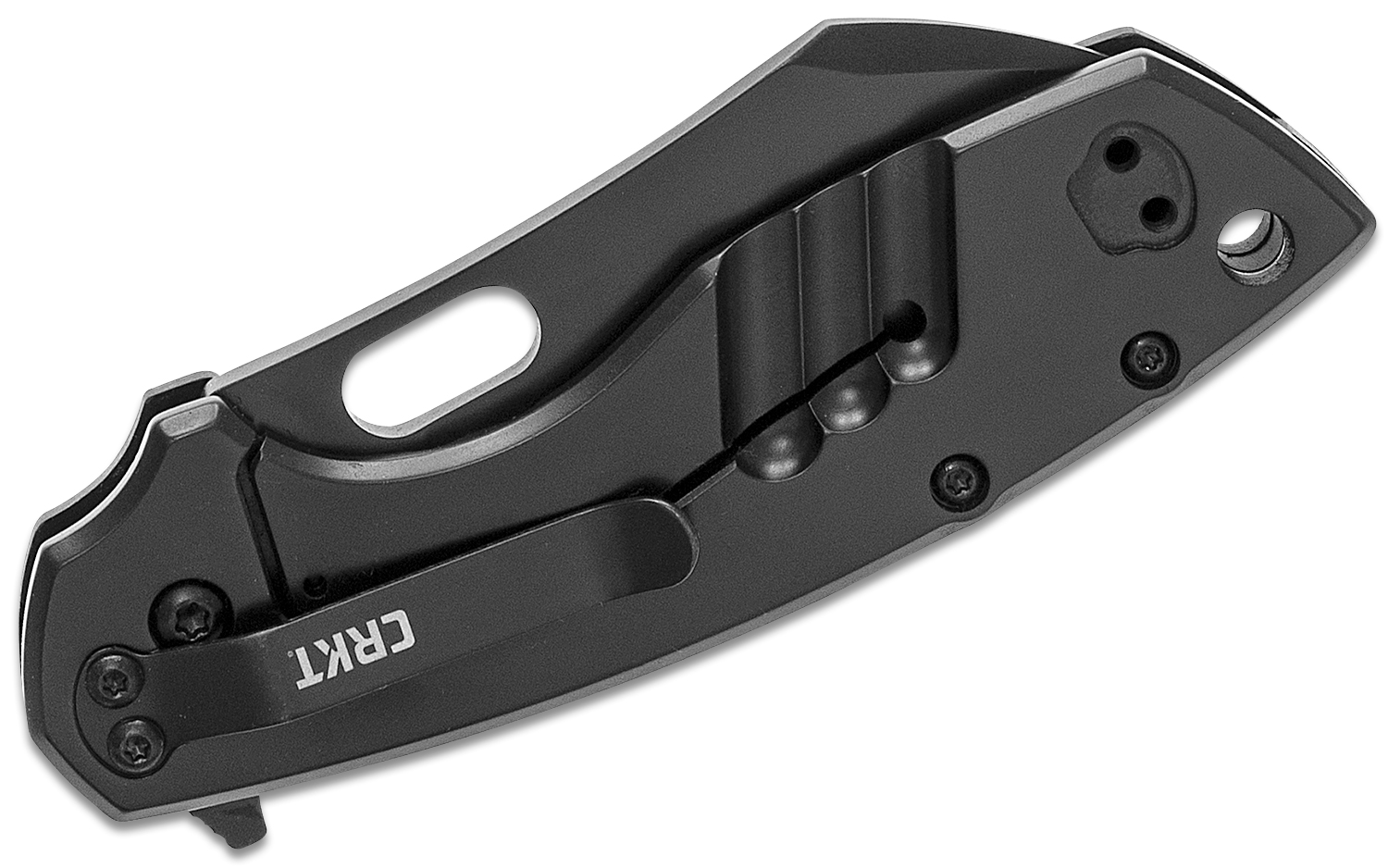 Thanks to the forward finger choil, there's plenty of room for large hands when open, yet it folds up fairly compactly so it doesn't take up too much space in your pocket when closed.
Steel Will Modus Mini D2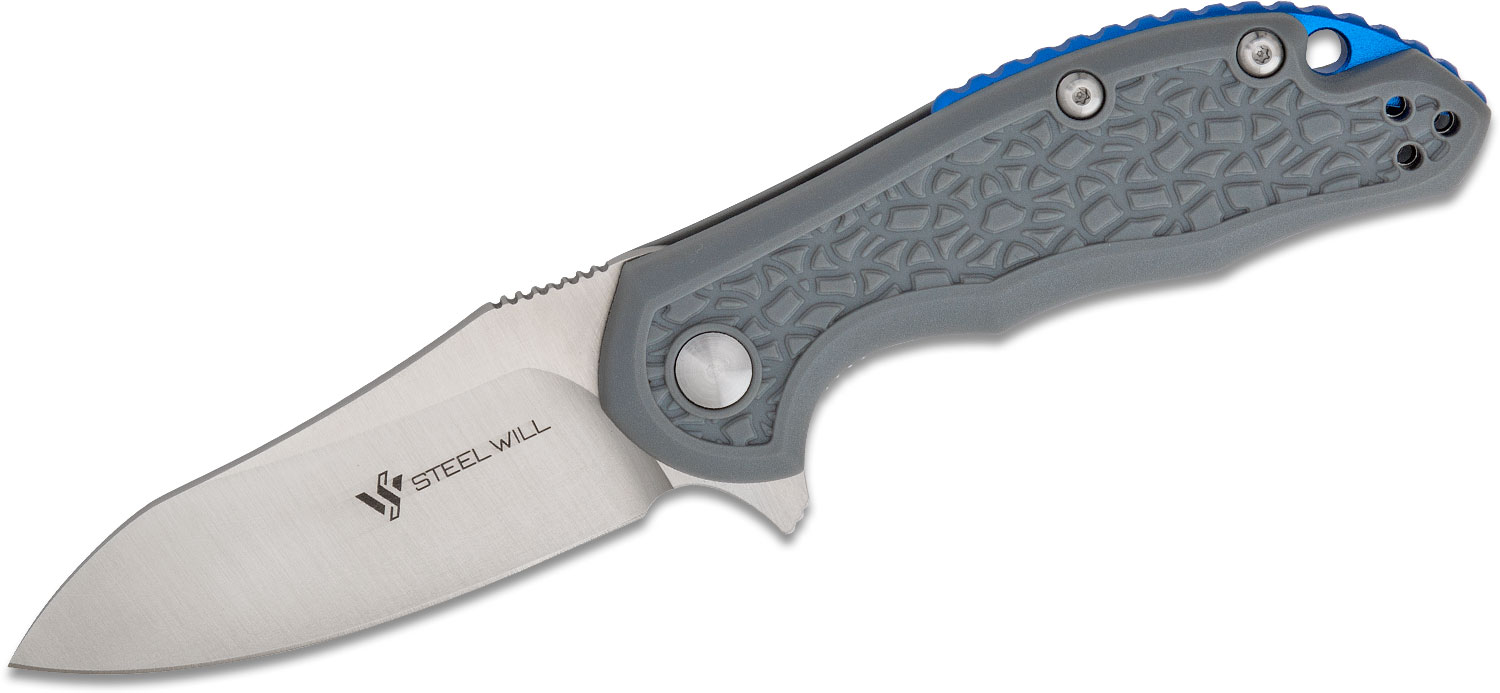 If you want a knife you can forget you're even carrying, the Steel Will Modus Mini is the choice for you. Its small size, lightweight materials, and D2 sheepsfoot blade make it an appealing pocket companion.
The 2.75 inch blade length puts it squarely under the blade length limits in many places, and the flat-ground blade is nice and thin for efficient cutting. It has a continuous curve to the edge, so it's great for long sweeping cut, since the edge follows the motion of your elbow as you draw through material.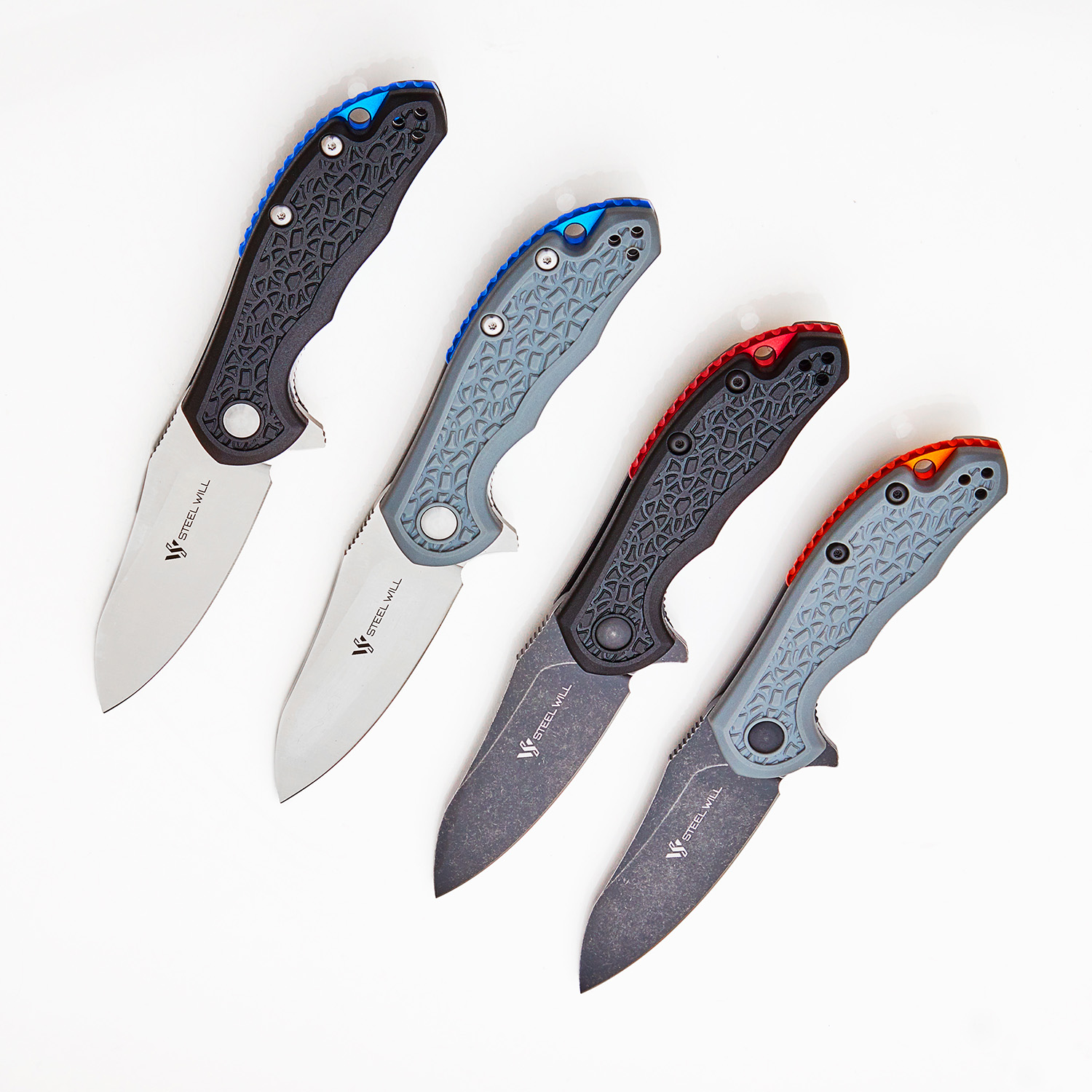 The deployment action on these Modus Minis is great, too – running on bronze washers and tuned for quick opening. There's plenty of options when if comes to the Modus Mini, all with colorful anodized aluminum backspacers that bring a pop of color to the grey or black molded handle scales.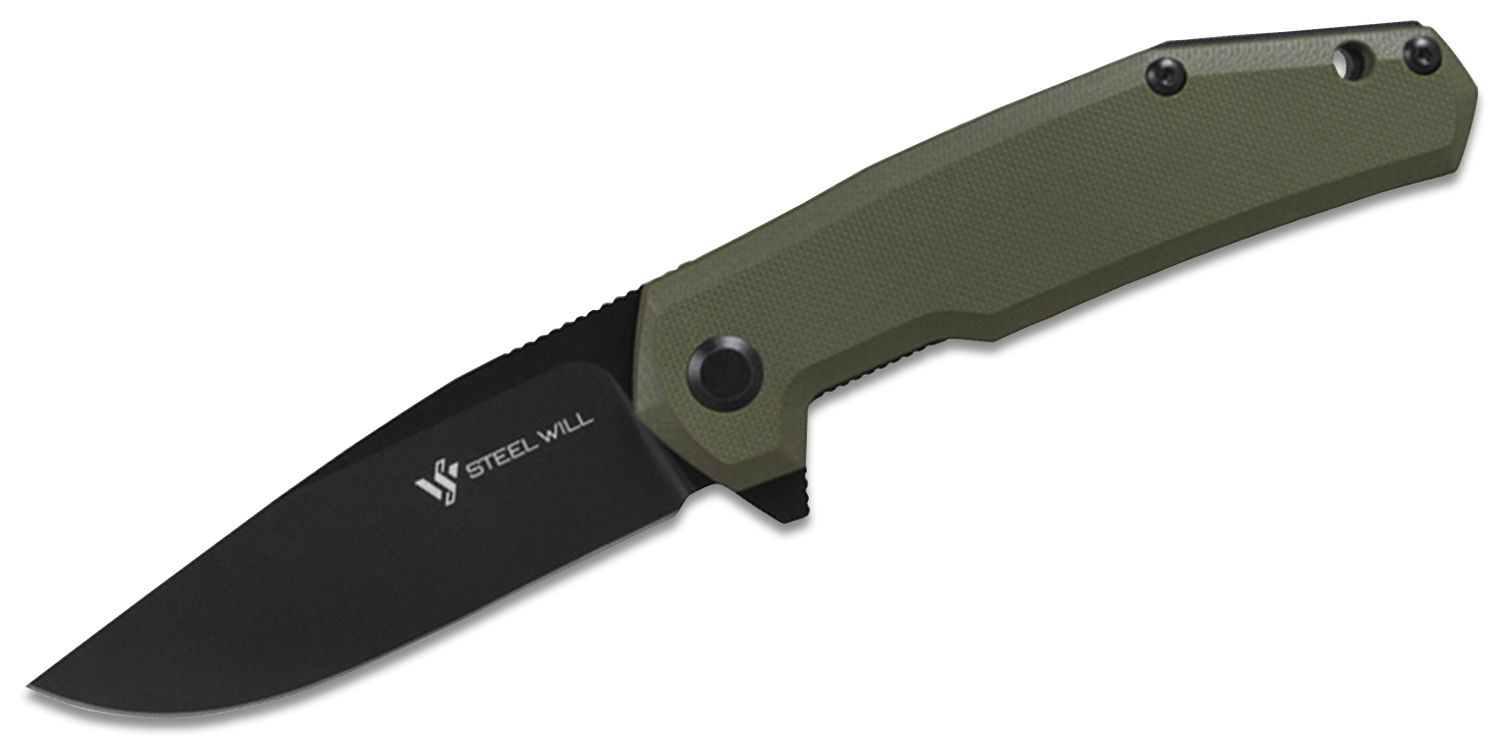 Sticking with Steel Will, the Tenet is a little larger and even more fidget-friendly than the Modus, with a ball-bearing pivot that delivers snappy, fail-safe opening. The black coated blade features a straight clip point, with a high flat grind and thin edge for great slicing. The G10 handles have an angular, faceted look, but they're still comfortable to hold.
Dual skeletonized liners add some extra rigidity without adding too much weight. You even get a reversible left or right side pocket clip, folded over for deep carry. All in all, this might be the most full-featured knife on this list, and you get everything for under $50.
Stay Tuned For Part II
As the original and best online cutlery retailer, KnifeCenter has seen it all – we handle everything from three-dollar keychain knives to high-end custom knives, and we're thrilled to be able to offer these knives for under $50. What knives would you add to this list? We're listening – check back for Part II to see if your picks made the cut.