Christmas is less than two weeks away, so with that in mind, this week's roundup features a bunch of items that would make great gifts or stocking stuffers. From handy pocket knives to survival kits to classic fixed blades and outdoor tools, there are a lot of great things to give this year.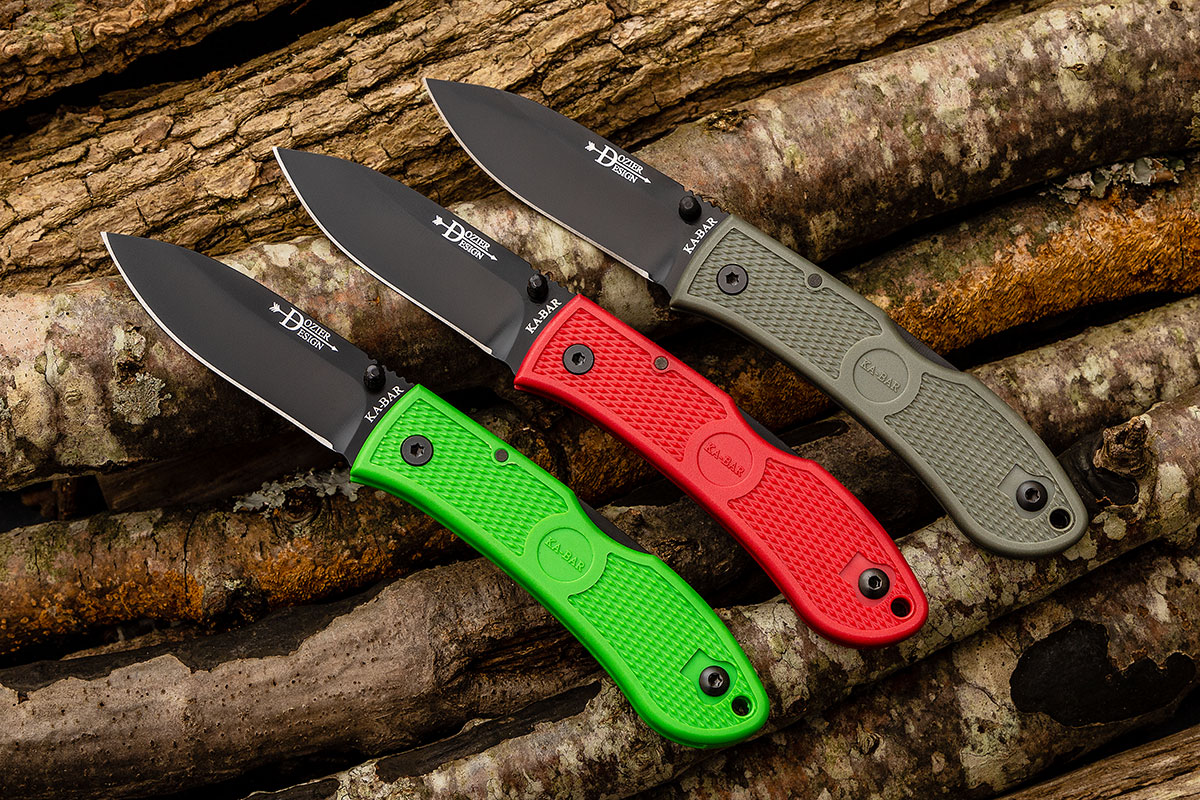 A simple, spear point blade offers cutting versatility in the outdoors and everyday life. With prices around $20, the KA-BAR Dozier Folding Hunter is a simple but well-built pocket knife that brings this capability to the masses and just in time for gifting. AUS-8 steel gives a lot of performance for your money, and the handles are neutrally shaped so they can fit small and large hands alike with ease. With several neutral and high-viz colors and lockback construction to keep things secure, these have style and strength to satisfy.
Specs
Overall Length: 7.25″
Closed Length: 4.25″
Blade Length: 3.0″
Thickness: 0.110″
Blade Edge: Plain
Blade Shape: Spear Point
Steel: AUS-8 Stainless Steel
Grind: Hollow
HRC: 56-58
Handle: Red Zytel
Lock Style: Lockback
Weight: 0.15 pounds
Pocket Clip: Right/Left-Hand, Tip-Up
Made in Taiwan
---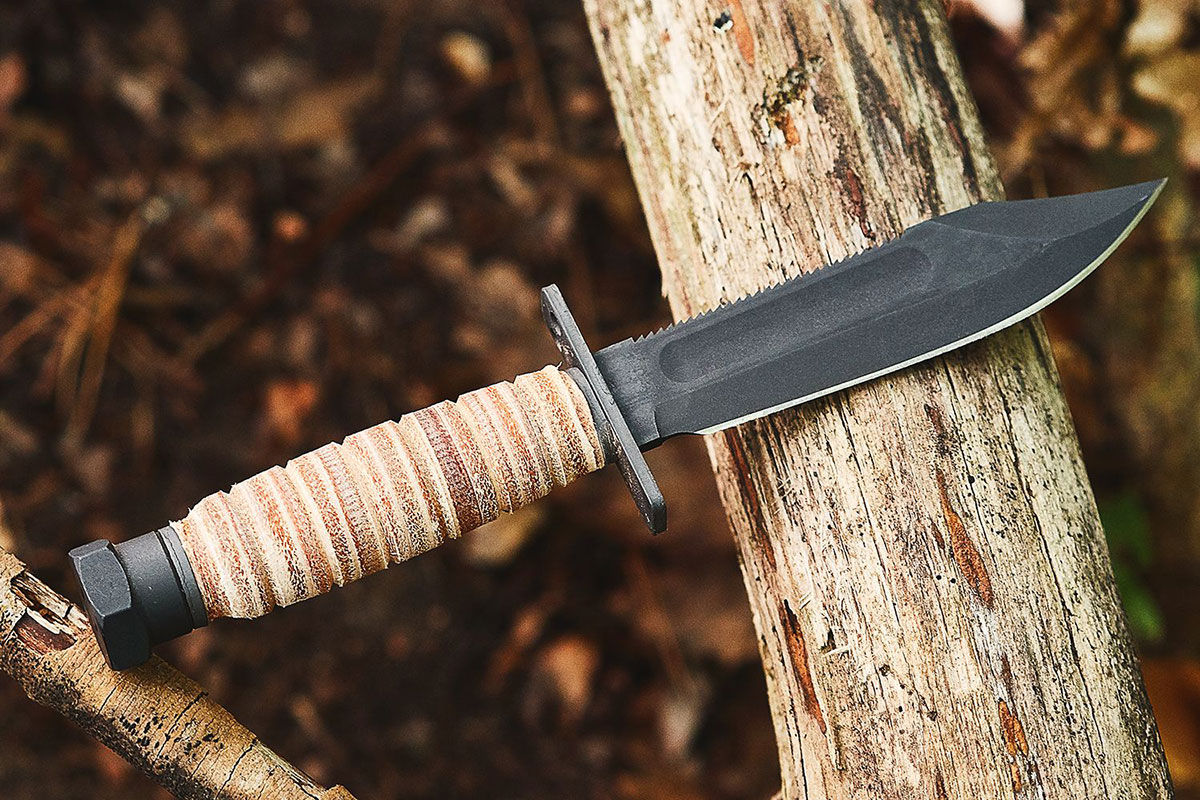 Wh Whether you are patrolling the skies or roaming the woods, the Ontario Air Force Survival Knife is an economical and durable fixed blade designed to keep you safe. The stacked leather handle looks classic and offers an impressive grip on the carbon steel blade which features sawteeth on the spine for extra utility. If that wasn't enough, the steel butt cap can even be used for hammering. What better gift idea could you ask for at just $45?
Specs
Blade Style: Clip Point
Blade Steel: 1095 carbon steel
Blade Length: 5″
Blade Thickness: 0.1875″ thick
Finish: Zinc phosphate to inhibit rust
Handle Material: Stacked Leather
Sawteeth on spine
Steel butt cap
Leather sheath
Sharpening stone and tie-down cord included
---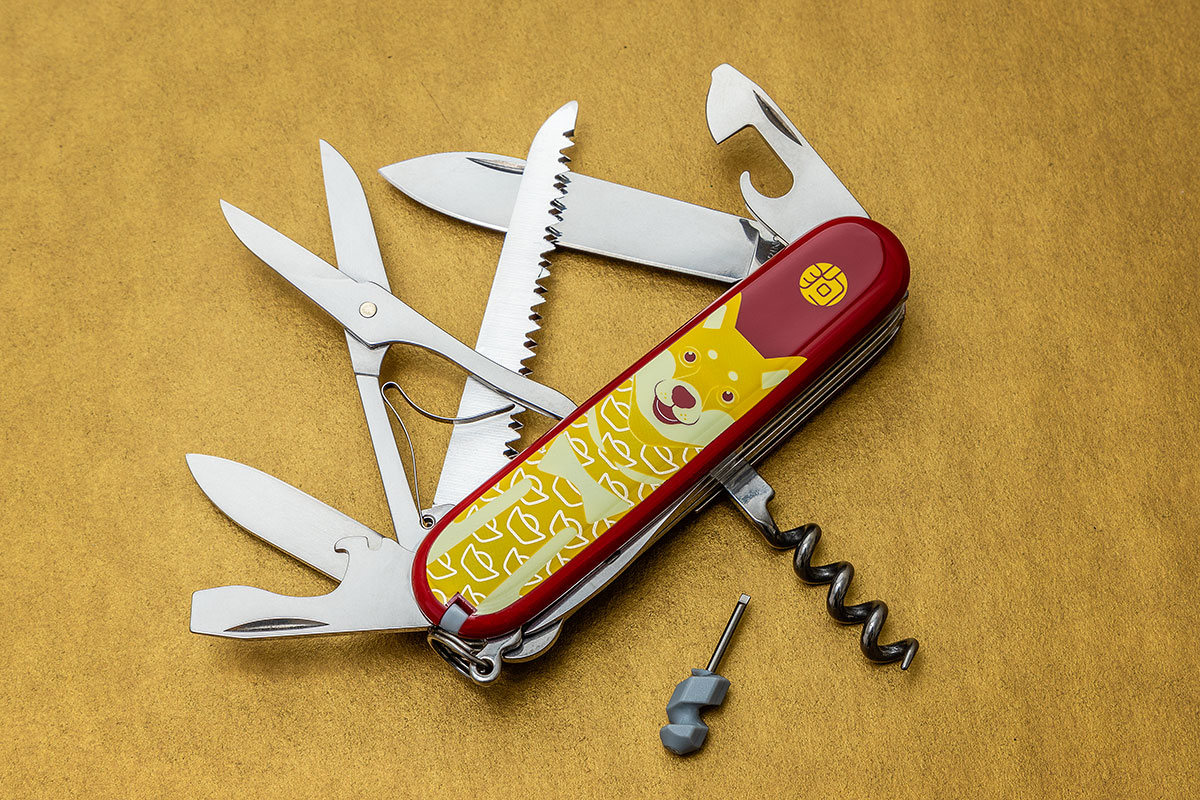 You don't have to be a fan of the Chinese Zodiac to appreciate this Swiss Army Huntsman model. Dog lovers everywhere will enjoy carrying this limited edition pocket knife with its custom dog graphic. Always there when you call it with a nice complement of tools, this is sure to be man's (or woman's!) best friend, especially since it is marked down right now to under $40!
Specs
Color: Red "Year of the Dog"
Length: 3.58″
Width: 1″
Weight: 3.5 oz.
Handle Material: Cellidor Polished
Special Gift Box Packaging
1,430 Numbered Pieces Produced for North America
Made in Switzerland
Hunstman Standard Features & Tools
Large Blade
Small Blade
Corkscrew
Can Opener with Small Screwdriver
Bottle Opener with Screwdriver
Wire Stripper
Reamer, Punch
Keyring
Tweezers
Toothpick
Scissors
Multipurpose Hook
Wood Saw
Mini Screwdriver
---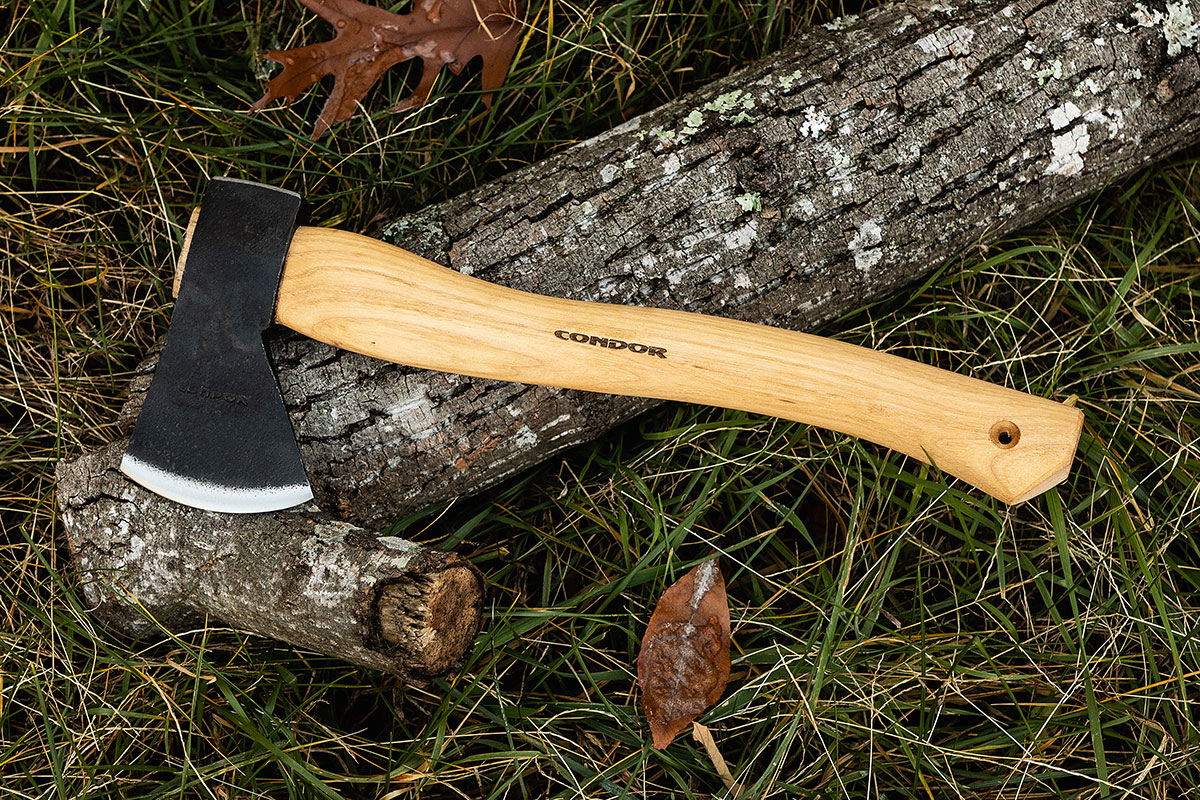 When it comes to hatchets, don't settle for a hardware store special. Get something worthwhile like this excellent Greenland pattern axe from Condor Tool & Knife. Featuring an American hickory handle and welted leather sheath, the 1.5 pound head is capable of splitting kindling, lopping branches, and even fine carving when you choke up on the handle. The perfect balance allows it to perform all these tasks with a degree of satisfaction that you just don't find in lesser tools.
Specs
Head Dimensions: 5.87″ x 3.66″ (149 x 93 mm)
Head Weight: 24 oz. (680 g)
Overall Length: 16.02″ (406.5 mm)
Blade Material: 1060 High Carbon Steel
Blade Finish: Condor Classic
Handle Material: American Hickory Wood
Sheath Material: Handcrafted Welted Leather
Weight: 30.4 oz. (862 g)
Made in El Salvador
---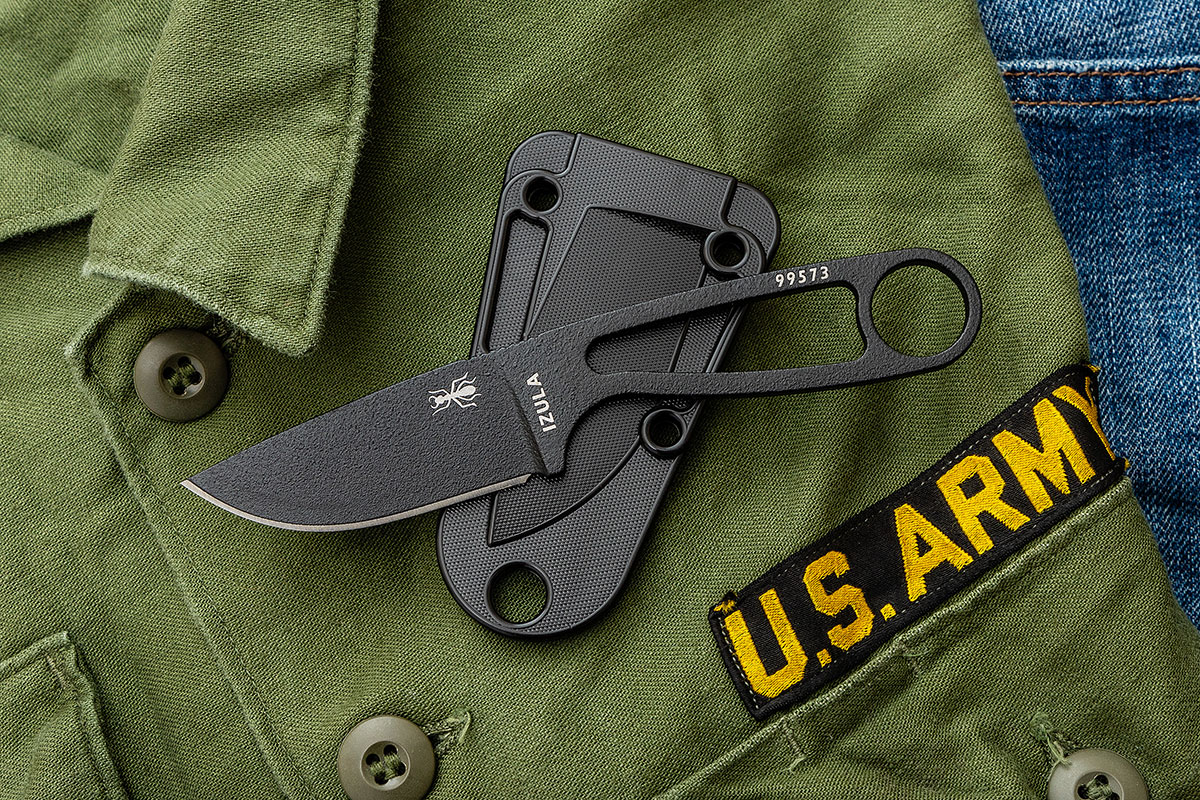 It's not overstating things to call the Izula a bona fide classic when it comes to compact outdoor and survival knives. This is the ultimate low-profile neck knife with just enough blade to be useful, available as a simple skeletonized knife which can be paracord wrapped, or with micarta handle scales for an enhanced grip. Backed up by a lifetime, no-questions-asked warranty, it is ready to go the distance. This is the perfect gift for the outdoor enthusiast on your list.
Specs
Blade Length: 2.875″
Cutting Edge: 2.625″
Handle Length: 3.375″
Overall Length: 6.25″
Blade Material: 1095 Carbon Steel
Blade Thickness: 0.156″
Blade Hardness: 55-57HRC
Blade Style: Drop Point
Blade Grind: Flat
Blade Finish: Black Powder Coat
Handle Material: Optional Scales Sold Separately
Sheath Material: Plastic with Clip Plate
Sheath Color: Black
Weight: 2.0 oz.
Made in the USA
---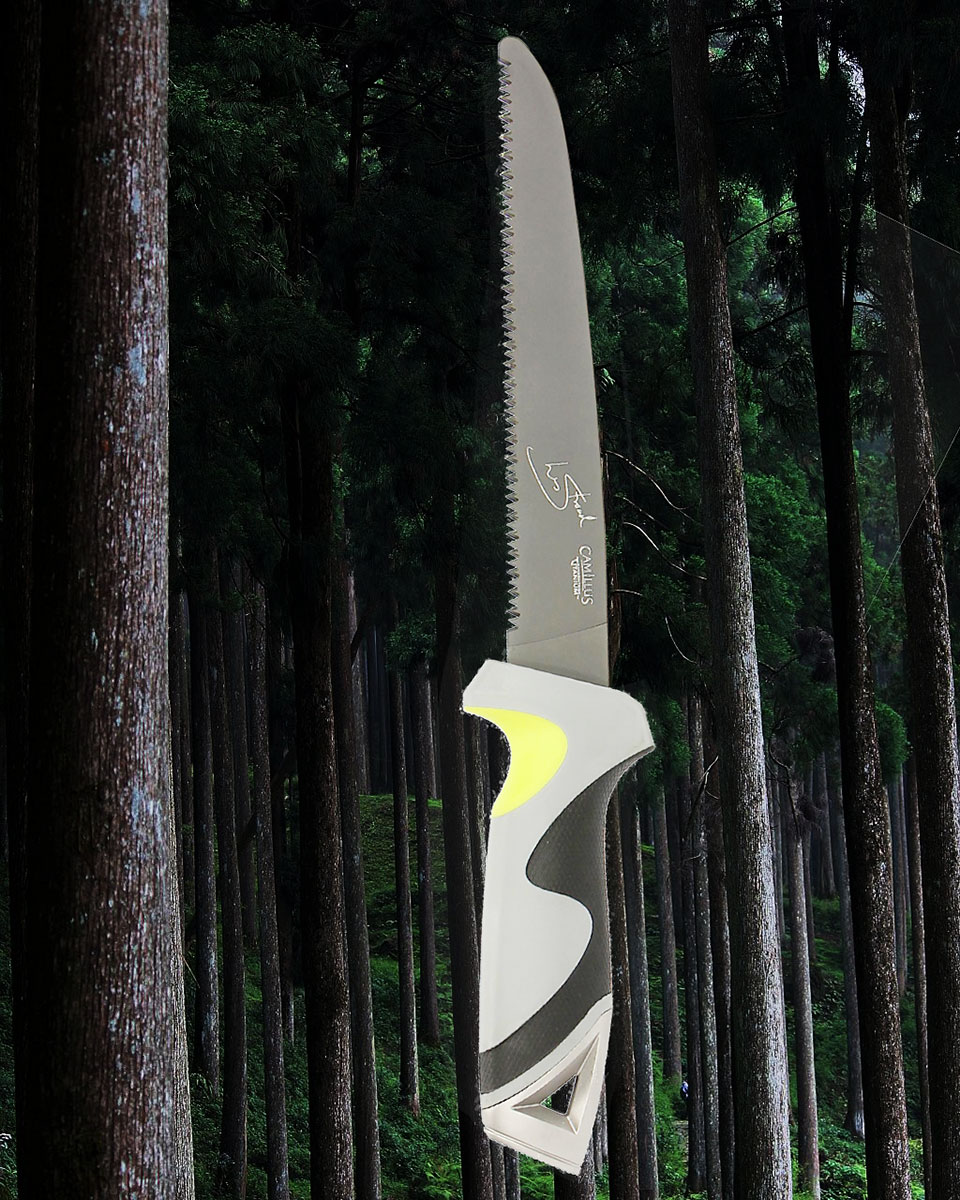 Les Stroud has survived the harshest and most remote climates on Earth without food, water, or a support team. His survival knowledge and unparalleled skills have proved Les to be the true Survivorman, and his second generation of gear is ideally suited for your next challenge. This fixed saw has no pivots to break but it is still easy to carry with a manageable length and nylon belt sheath. A fire starter is included with the sheath, and a knurled steel pommel on the saw ensure that this tool is no one-trick pony.
Specs
Carbonitride Titanium Bonded Blade
Knurled Steel Pommel
Hard Ballistic Nylon Sheath with Integrated Belt Loop
Fire Starter
Lifetime Warranty
Blade Length: 7.25″
Overall Length: 14″
Made in China
---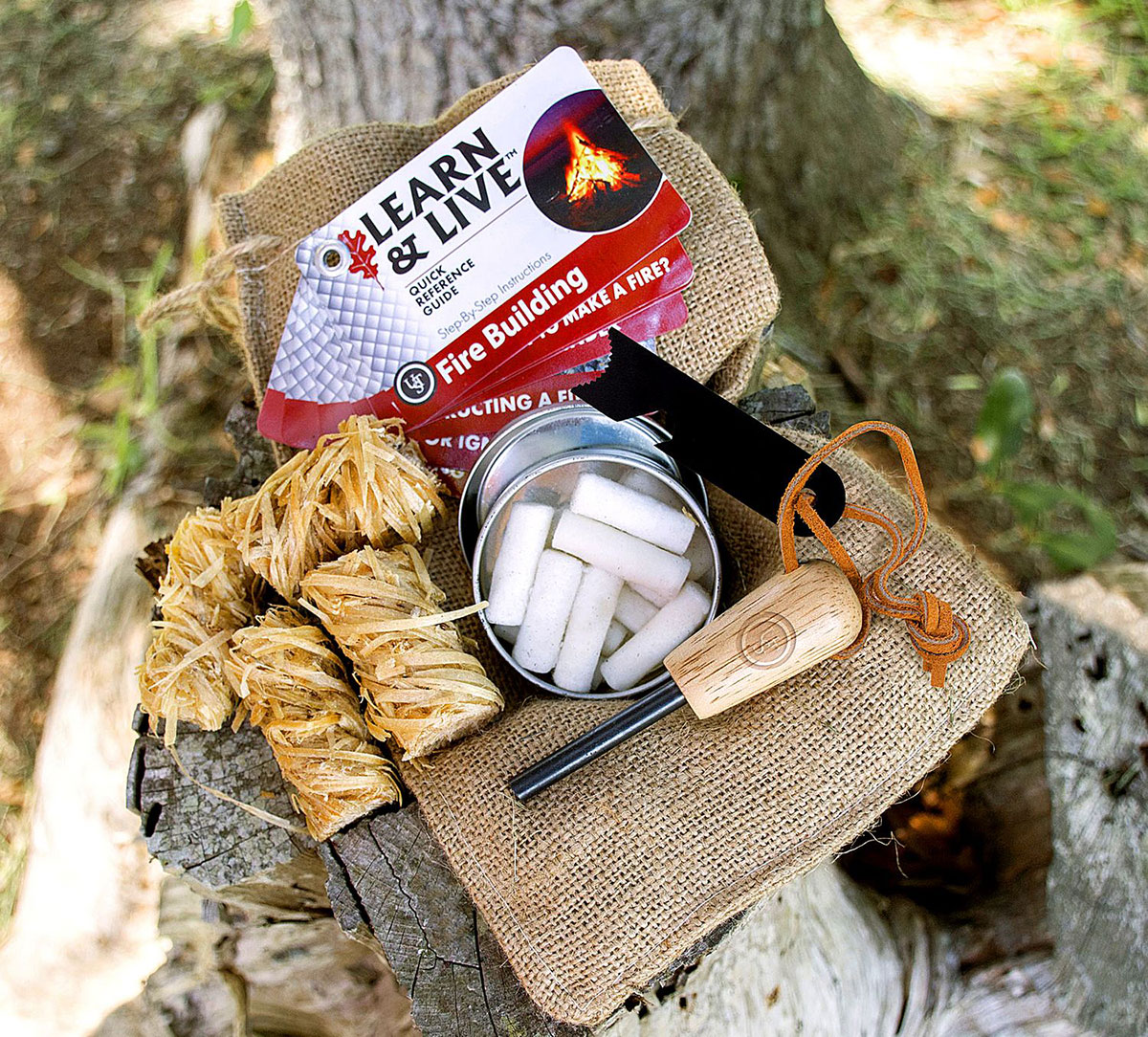 Failing to prepare is preparing to fail. Get your prepping done now with our selection of survival kits from UST Ultimate Survival. Be ready for anything with our wide selection of survival kits. They range from compact units with waterproof cases, firestarting kits, first-aid kits, and "Learn & Live" waterproof cards full of essential survival instructions that make great stocking stuffers.
---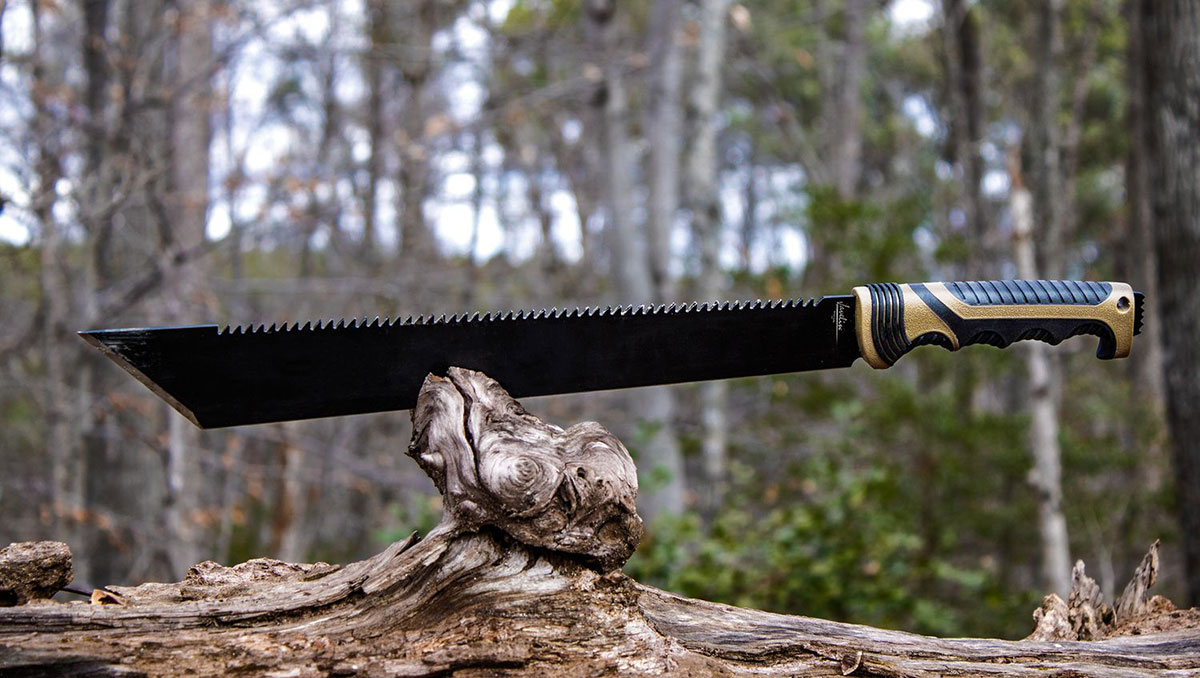 Cheap yet cheerful, this Javelin Sawback Machete has everything you need to take down a Christmas tree, which means it can do a bang-up job in your backyard or at camp. It features full-tang construction for strength while chopping and molded rubber handle that reduces vibration for fatigue-free cutting. Just under 10 bucks right now, it is something you can use and abuse, guilt-free!
Specs
Sawback blade
High carbon 420 stainless steel
Nylon carry sheath
Full tang construction
Black oxide blade coating
Co-molded rubber grip for comfort and slip-resistance
Field marker/glass breaker end
Lanyard hole
Blade Length: 15″
Handle Length: 6″
Overall Length: 21″
Blade Thickness: 0.1″
Handle Thickness: 0.92″
Blade Grind: Flat
Blade Style: Tanto, Sawback
Weight: 14.9 oz.
MPN: 6640
Made in China