Today, we're going to be taking a look at the ArtisanCutlery Kinetic-Tool. This thing is a unique hybrid between a butterfly knife, an automatic knife, and a multi-tool. Let's check it out!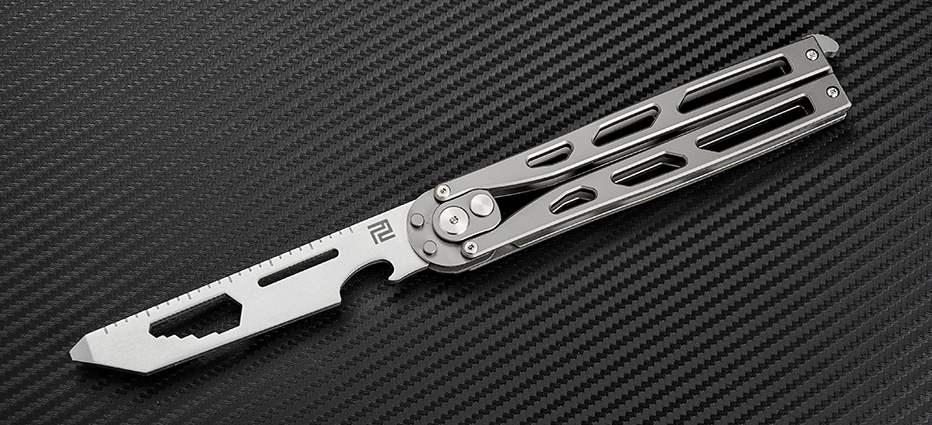 The Kinetic-Tool is a combination of three different genres. Looking at it, you'd think it was just a butterfly knife – but when you open it, it's actually a multi-tool. The blade on the Kinetic-Tool is 440C with a stonewashed finish, and it comes with a bottle opener, a couple of hex wrenches, a screwdriver on the tip, and you can even use the whole thing as a pry tool. It also features a 3" ruler on the spine.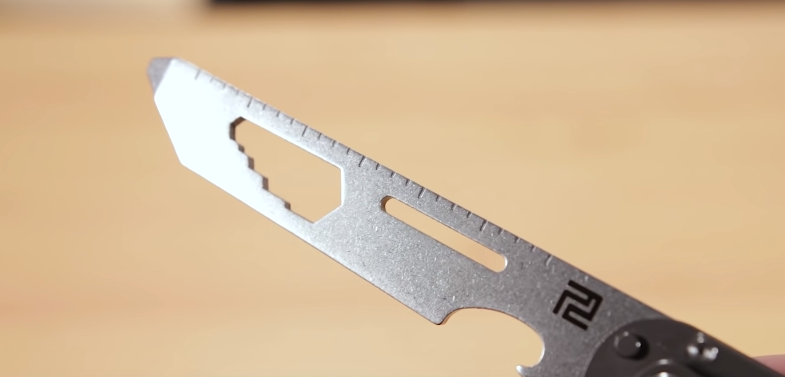 That's not all – in addition to a butterfly knife and a multi-tool, it's actually an automatic. This is the first hybrid butterfly knife/automatic that we've ever seen, and it took us completely by surprise. We just love it. This is certainly going to make an impression when you pull it out at a party, whether you're doing tricks, using it to open your beverage, or flipping that switch to pop the blade right open.