With 2019 drawing to a close, we ask ourselves what was the best knife of the year? Turns out, that depends on how you slice it, as there were a ton of great new knives across a range of categories and price points. From pocket knives to kitchen cutlery to fixed blades, let's see what items walked away as winners in our books.
Most Underrated Knife of 2019: MKM Arvenis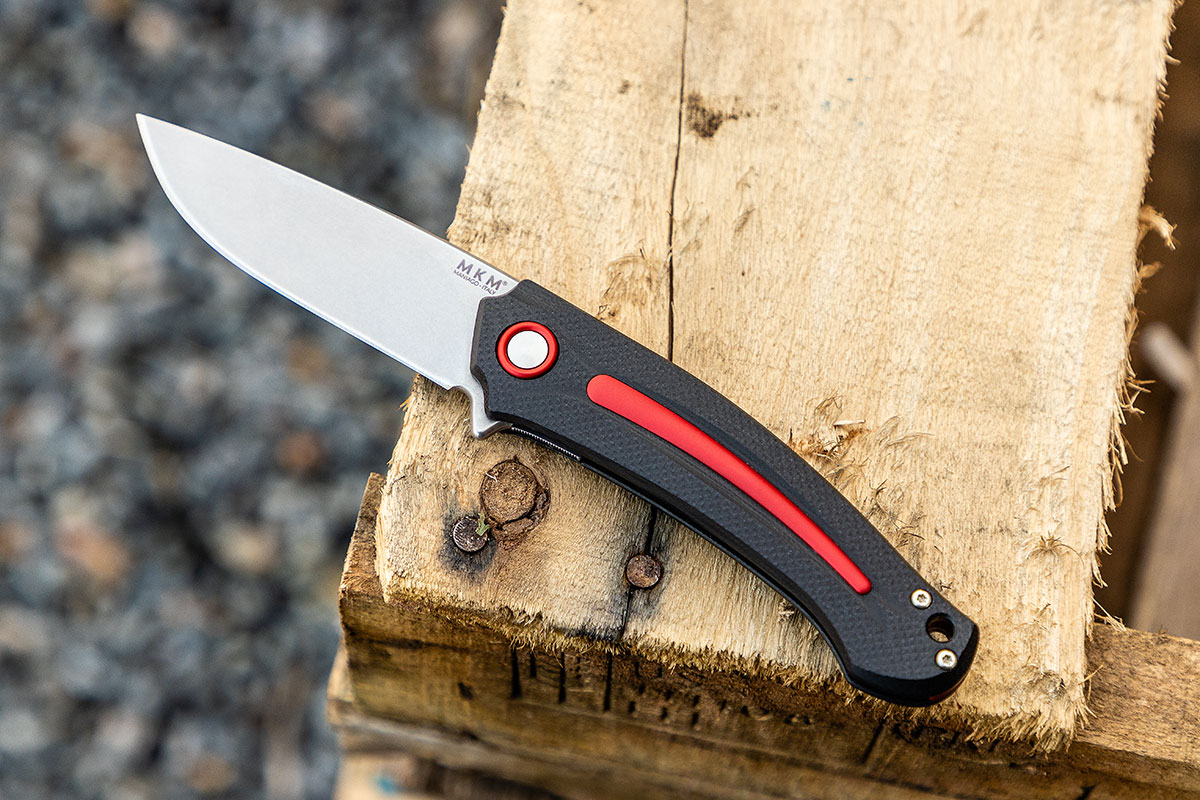 The Arvenis is one of the models that launched the new MKM brand (a partnership consisting of LionSteel, Viper, Mercury, and FOX knives out of Maniago, Italy) here in the US. It was designed by Lucas Burnley and features a useful drop point blade using M390 steel with stonewashed finish and crowned spine. Upgraded versions use titanium framelocks, but we especially like the liner locking G10 versions with their raised anodized inlays which provide visual flair and extra traction. It is a great premium knife if you think to look beyond the usual suspects, and that is why it wins this award, hands down, for 2019
---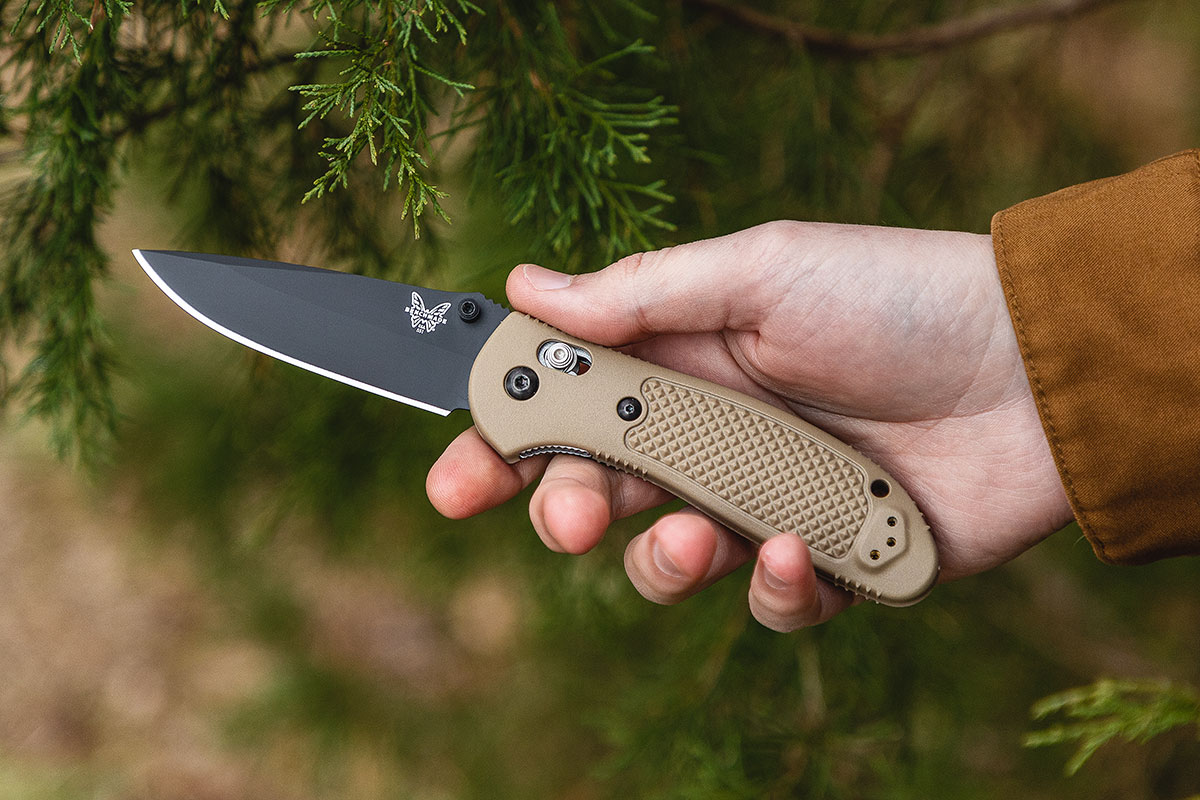 A fantastic design for nearly anyone – big hands or small, righties or lefties – the Griptilian series is back on the front lines thanks to an upgrade to S30V blade steel, supplanting the 154CM previously on offer. All three blade styles get this upgrade – drop point, sheepsfoot, and tanto – and the AXIS Lock remains fast and reliable, a benchmark that all of their competitors are gunning for.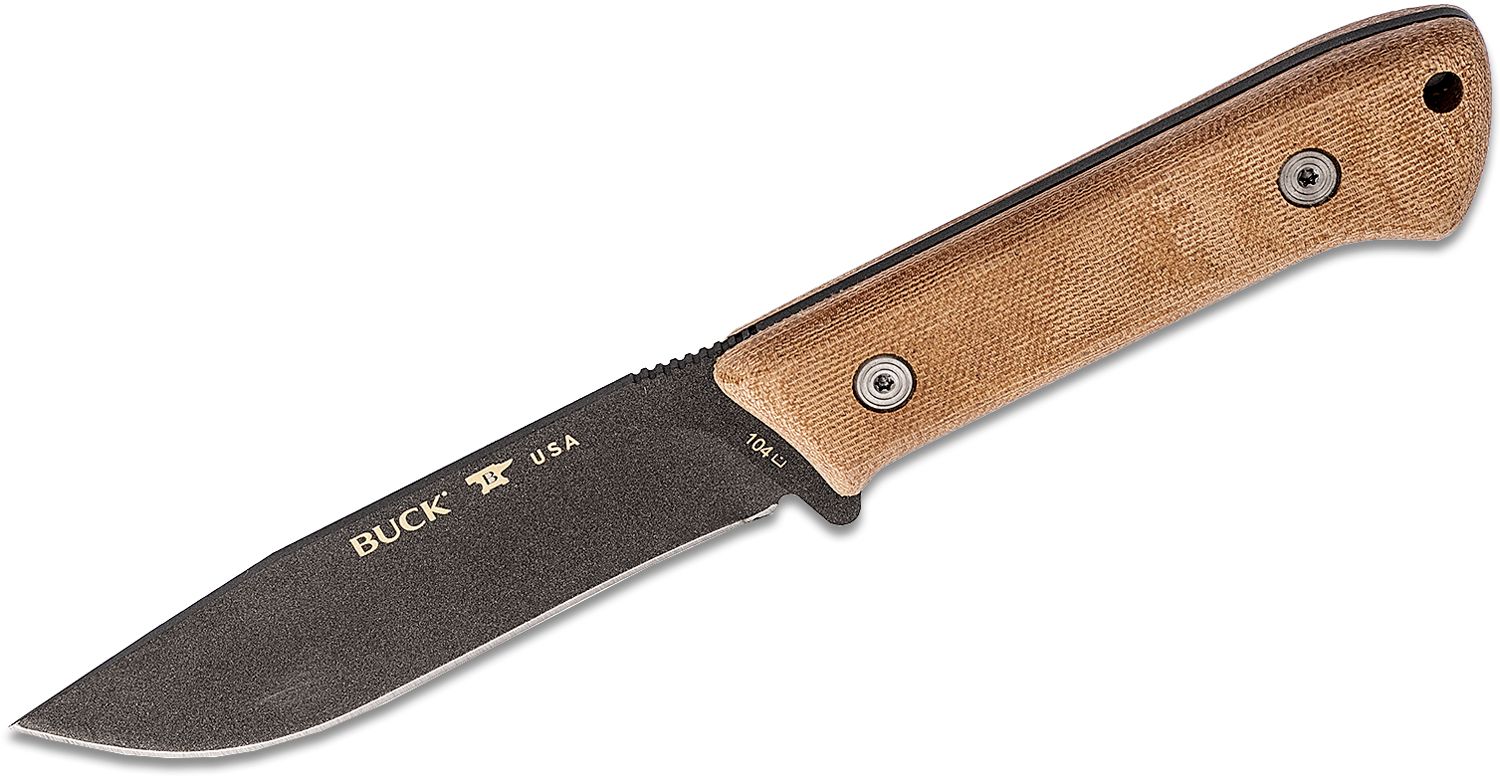 Now featuring durable Micarta handles rather than Dymondwood, and an attractive new black Cerakote finish over 5160 spring steel, the Compadre series is now even better as a hard-use, American-made option for a camping or outdoor survival knife.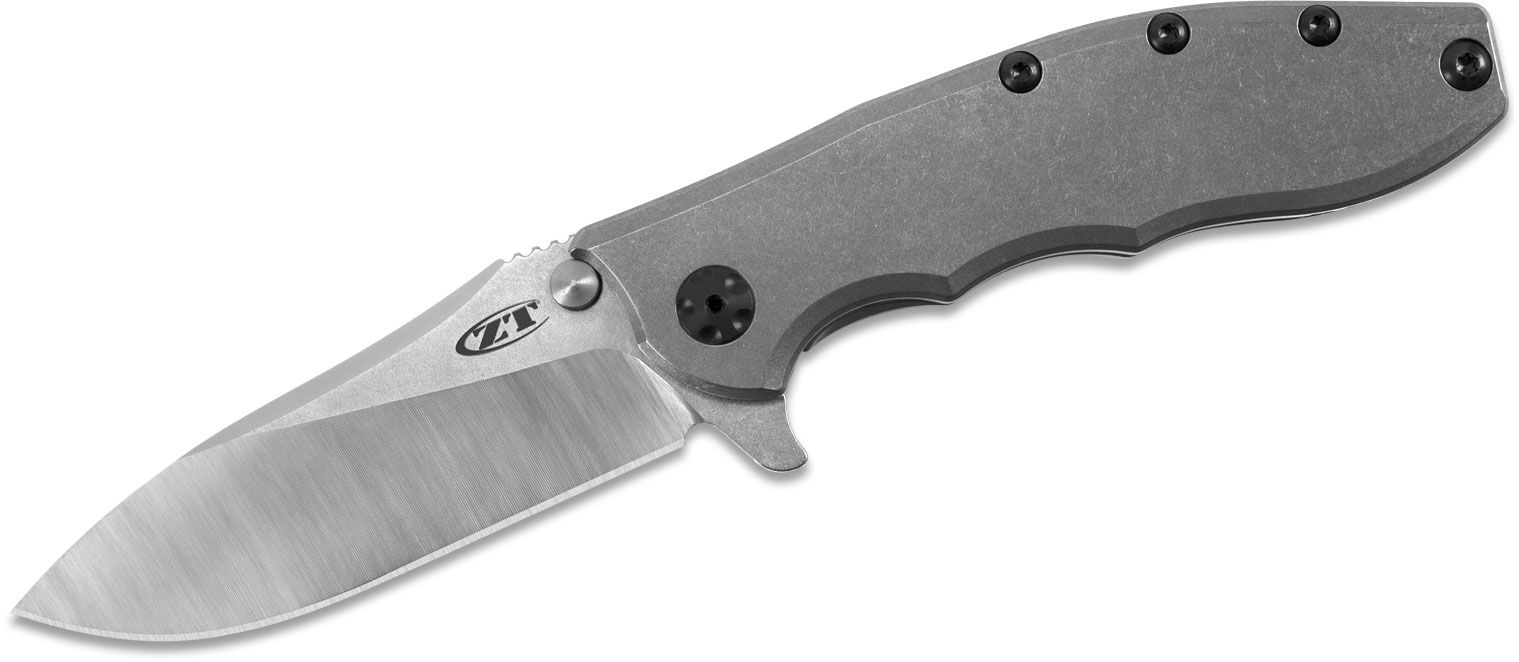 By ditching the G10 handle scale and donning a stonewashed full titanium frame and upgrading the blade to CPM-20CV, this American icon designed by Rick Hinderer is equipped to remain a top choice in the Zero Tolerance lineup.
---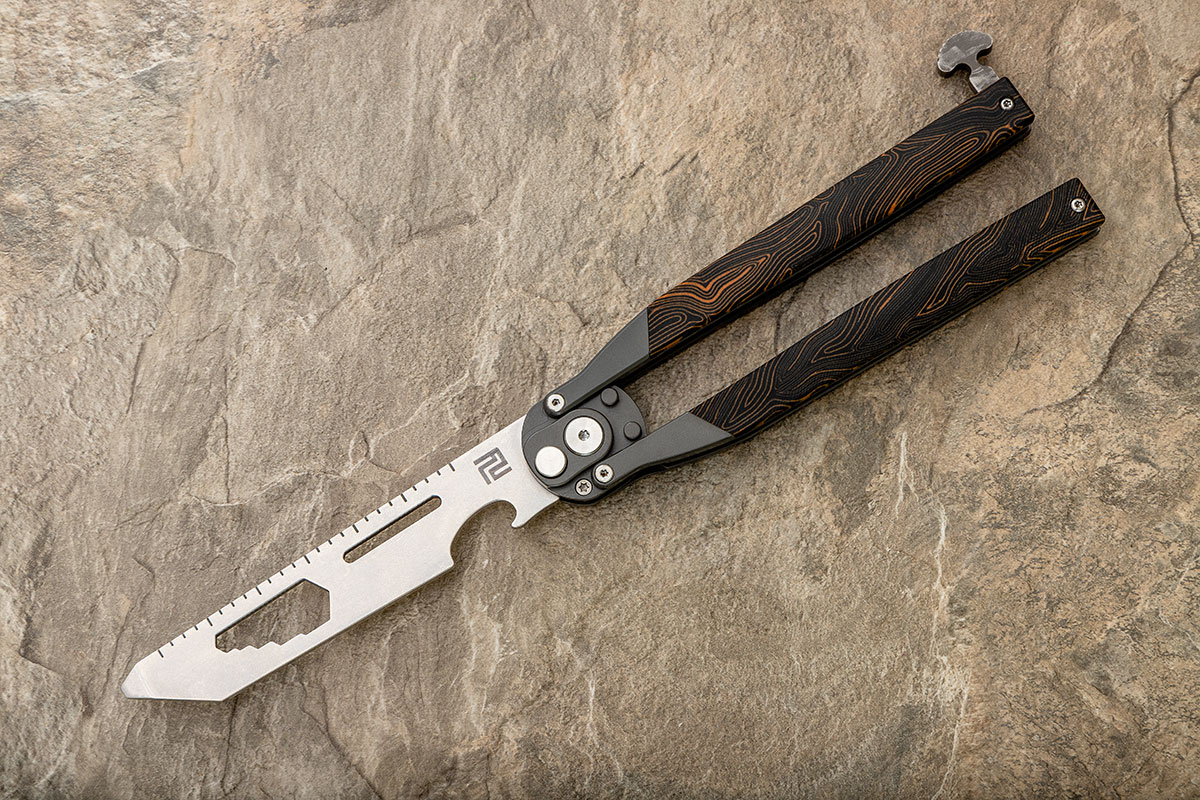 The words "Automatic Butterfly Multi-Tool" sound crazy right next to each other, but that is exactly what the Kinetic-Tool is. Flip it to your heart's content, and when that gets boring, press the button and the tool arm springs out like a switchblade, scratching two itches at the same time. Plus, when someone needs a bottle opener at a party, there is no cooler option than this!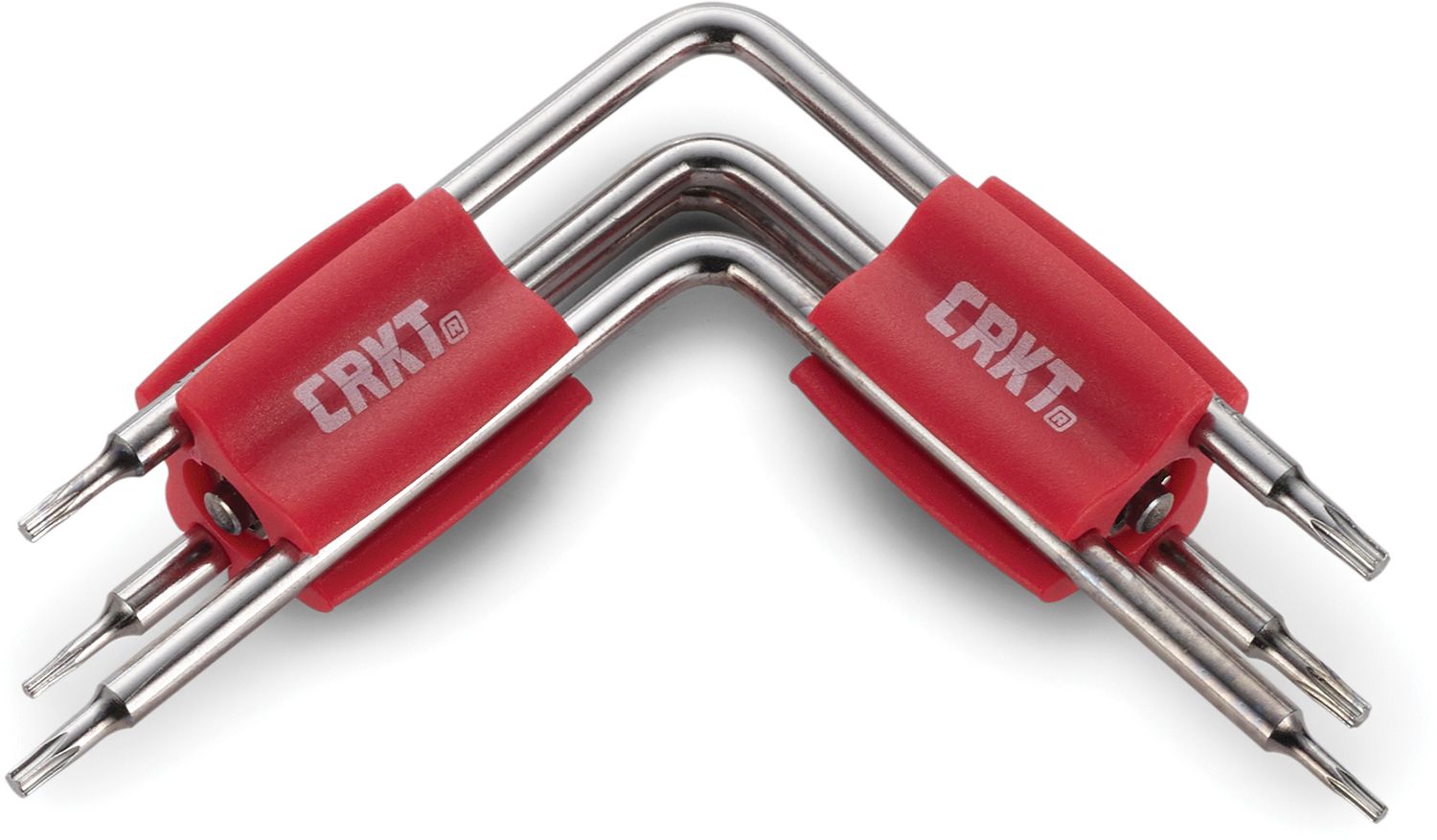 The Twist & Fix is a fun way to keep your bits handy. The Torx version is especially useful for when you tinker on your knives, letting you spin the unit around to access any size you need, letting you keep your pocket clips tight and pivots in perfect tune.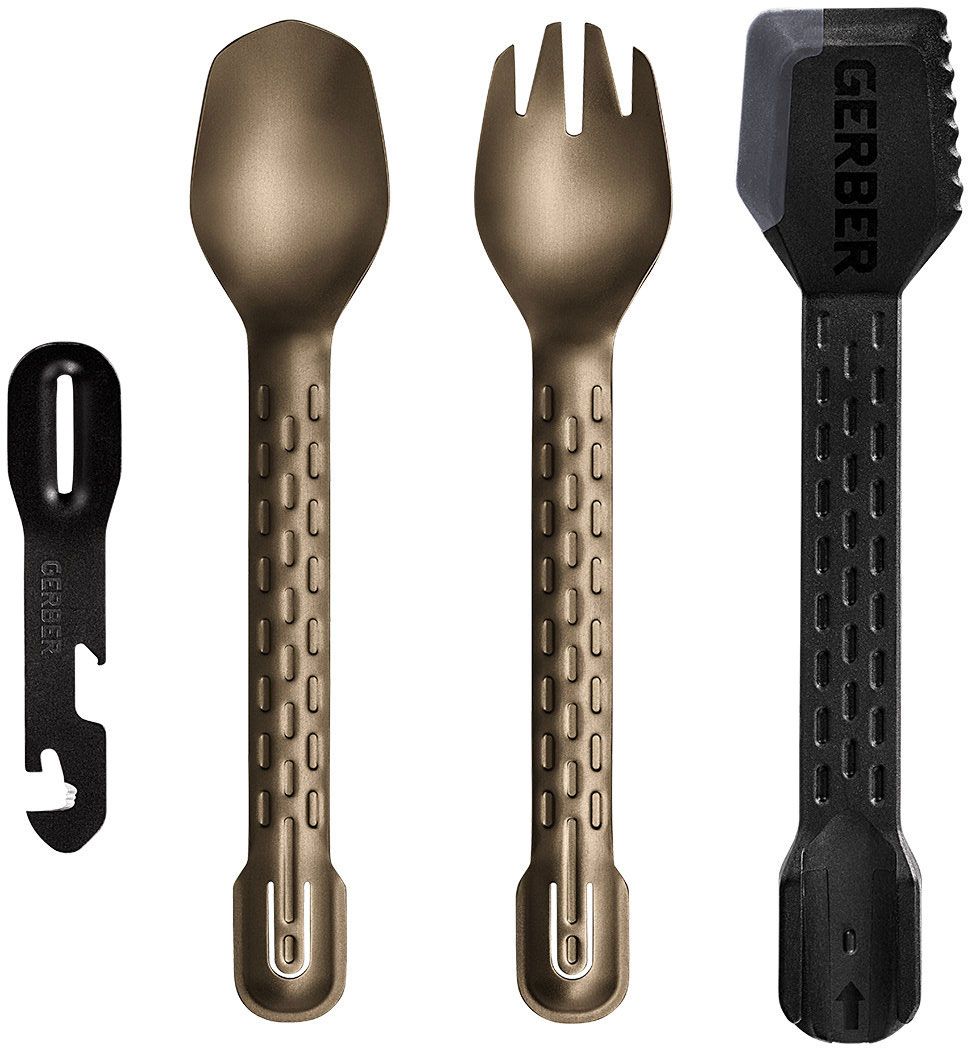 These ultralight eating sets snap together for storage and transform from a spatula and aluminum spork and spoon into a spring-loaded set of tongs. They are perfect for a well-rounded cooking utensil set while backpacking. As a bonus, the set even includes a small multi-tool that opens cans and bottles and even peels vegetables.
---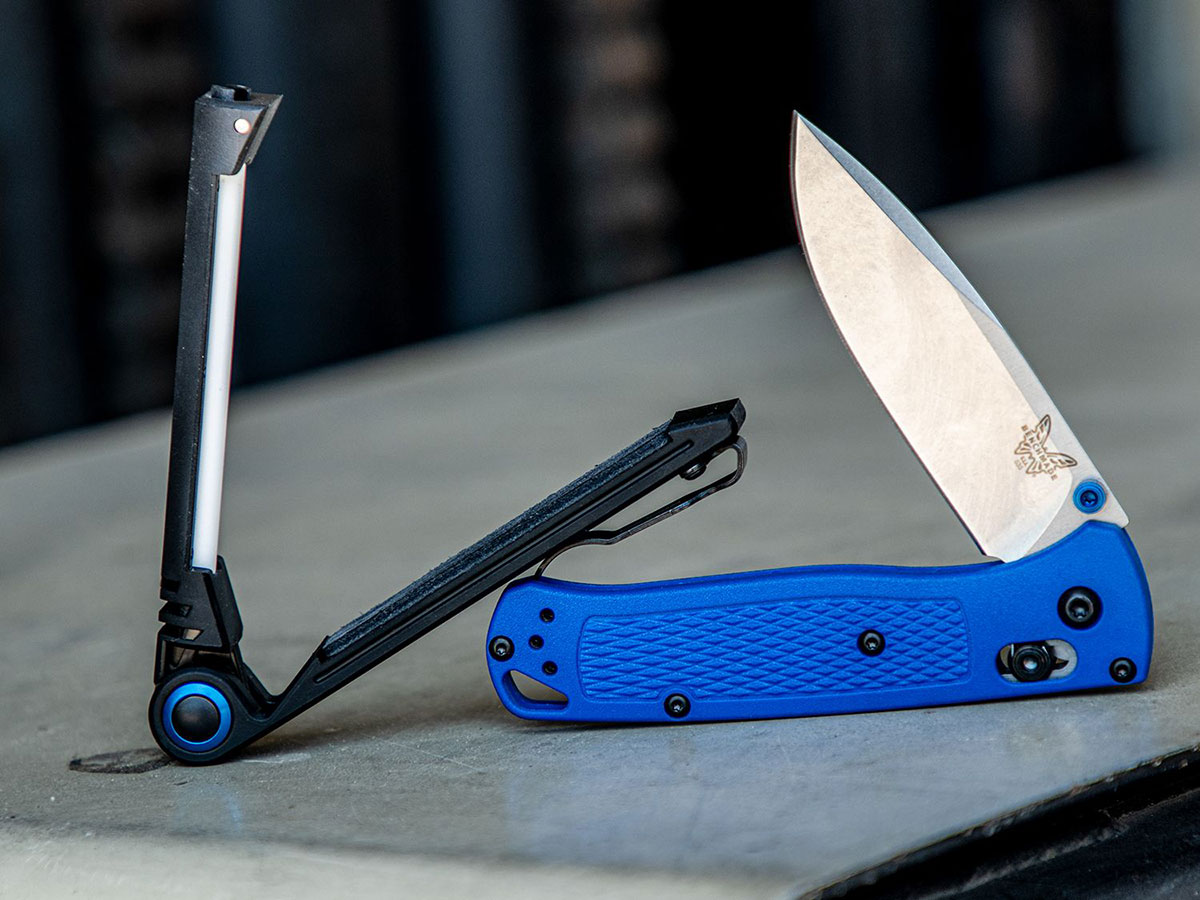 We are big advocates of maintaining your edges with a strop, but they aren't always the easiest things to carry around. That is where the Benchmade Edge Maintenance Tool, made by Work Sharp, comes in. This compact, folding unit uses Benchmade's compact deep carry pocket clip and it folds open to reveal a ceramic rod on one side and leather strop loaded with black abrasive compound on the other. Being a Work Sharp, it even has built-in angle guides for reference so you can hold your blade just right. Fold it up and clip it to your pocket so you've got what you need for quick touchups and routine stropping wherever you go.
---
Best New Locking Knife Under $50: SOG Terminus XR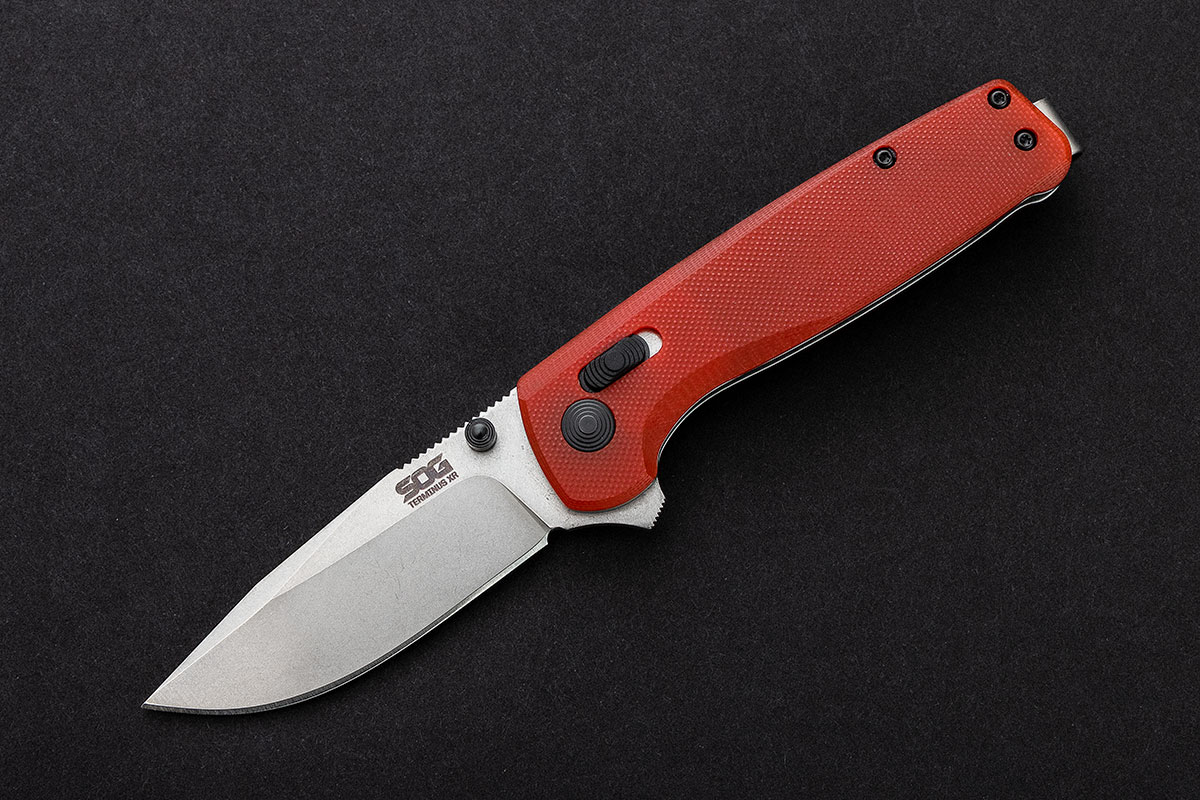 For bringing a crossbar lock (think AXIS Lock) to a $50 price point, the pick this year is a no brainer. SOG's Terminus XR offers tremendous value with solid construction, good materials, and a well-tuned flipper that fixes a problem area this genre of lock has had for years. The stonewashed D2 steel offers some of the best edge retention you can get at this price, and it comes in at just under 3-inches long for those who live in restrictive localities. The crimson G10 handles are the final thing, the cherry on top, that makes this knife distinctive and exciting.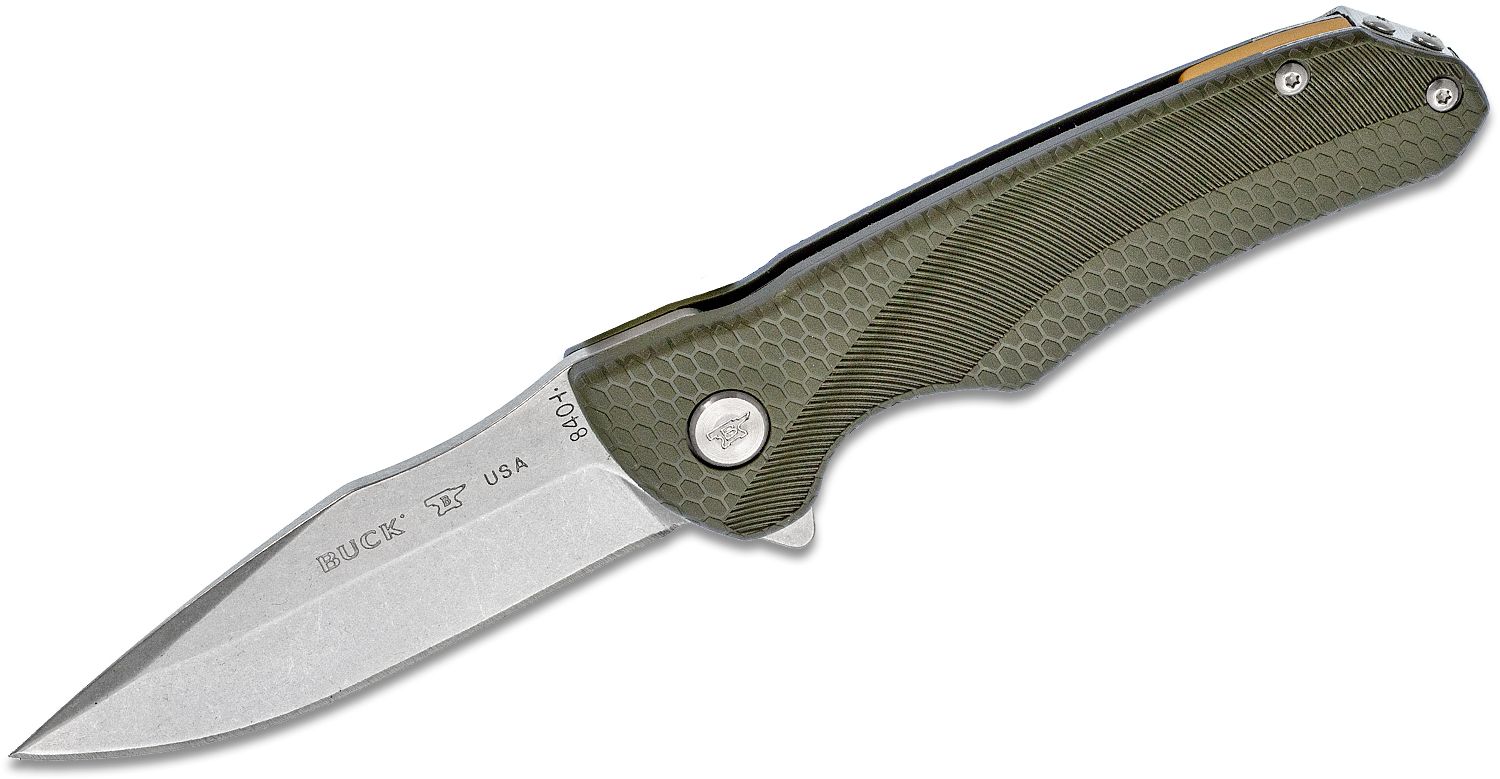 Buck's first take on a ball-bearing flipper ultimately feels smoother in use than much of the competition. It is a great size for EDC, offers their well-regarded 420HC steel, and it is made right here in America. We love to see US-made options still making an impact at this price point.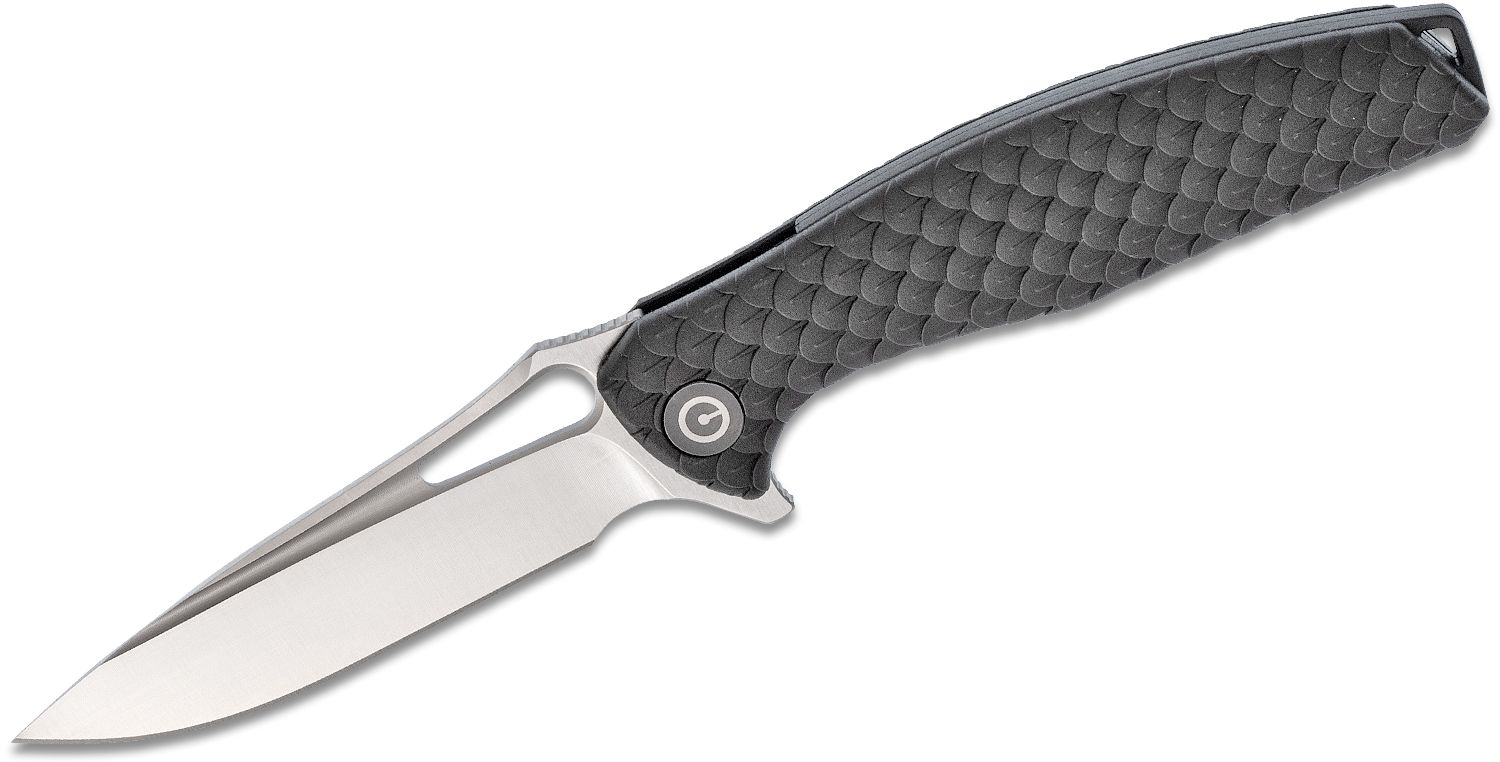 Offering the style of the We Knife Drakon at a lower price, the Wyvern is addictive to flip, eye-catching, and fast-cutting. The dragon-scale texture on the FRN adds grip and an unmistakable look, but we especially love the precision ground blades that offer cutting performance on par with knives at a much higher price.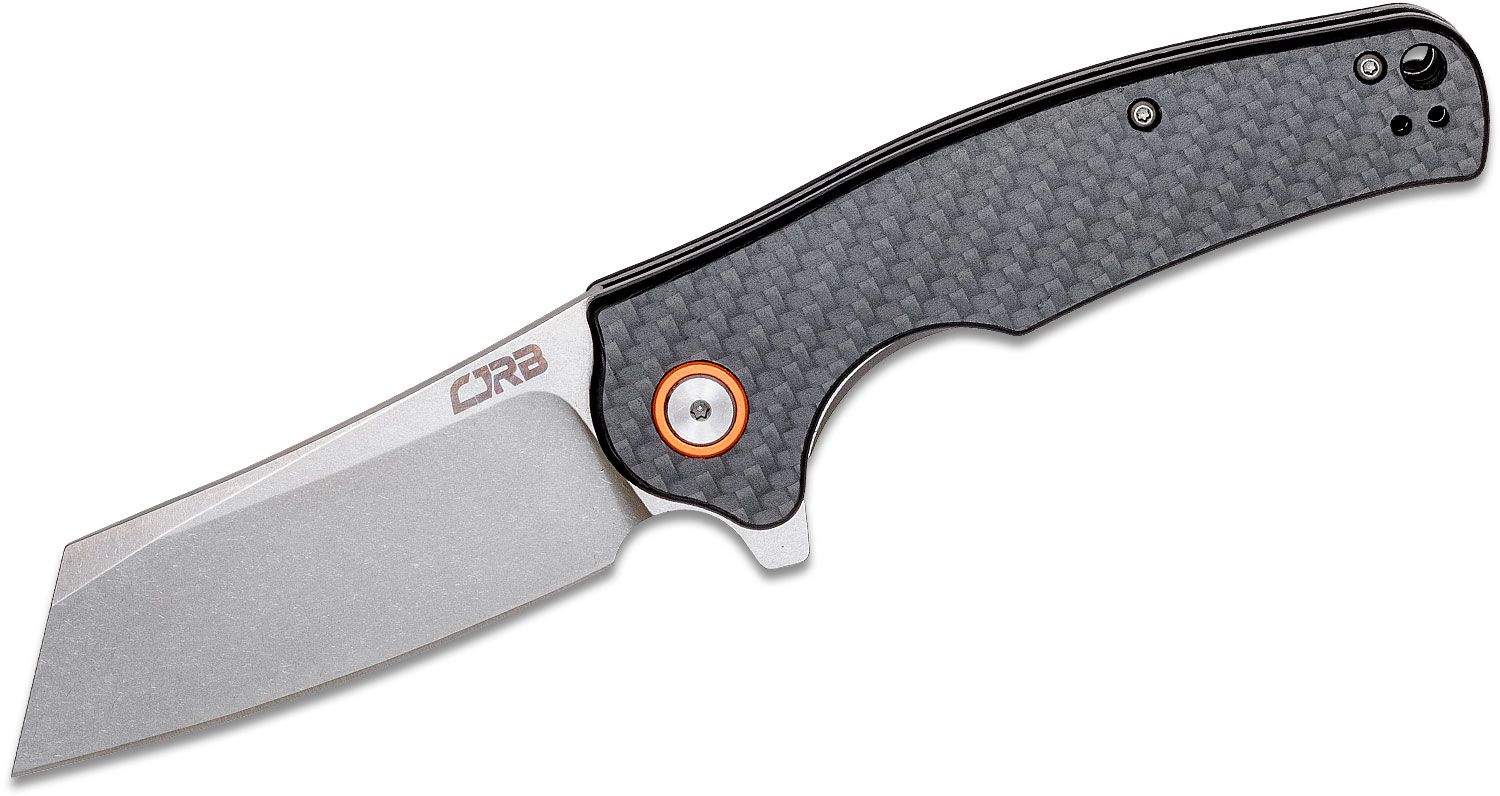 The entire CJRB lineup could have made a compelling option for this category. The budget subsidiary of Artisan Cutlery is offering D2 steel, G10 or carbon fiber handles, and ball-bearing pivots at a price well below our ceiling. The Crag, especially, deserves mention, offering excellent flipping action on one of the sexiest pocket cleavers to come out all year.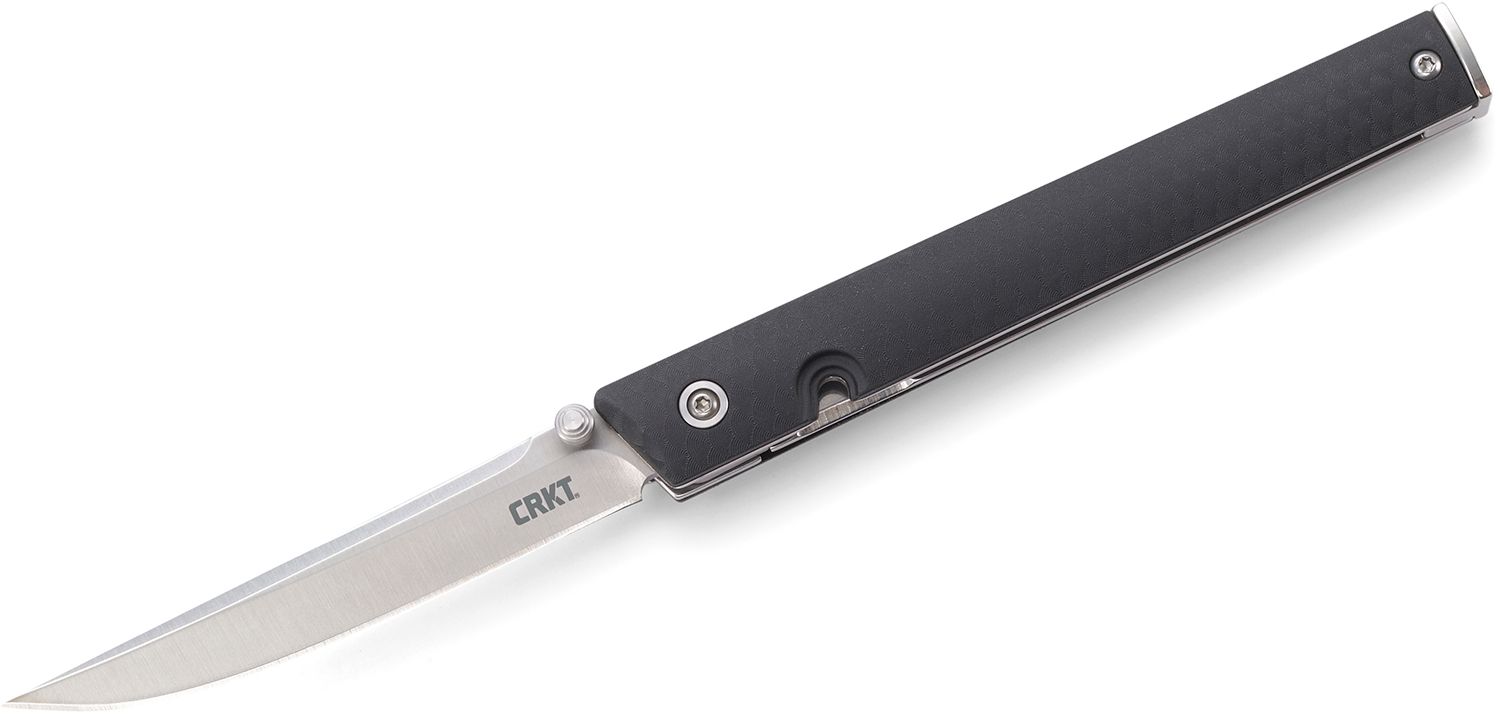 The CRKT CEO very nearly grabbed the top spot. This slim executive knife is fast becoming a classic CRKT product. Nice and narrow, it carries no bigger than a nice ink pen but provides a healthy amount of blade for opening boxes or letters, cutting your steak, and other smaller tasks all with a great deal of precision.
---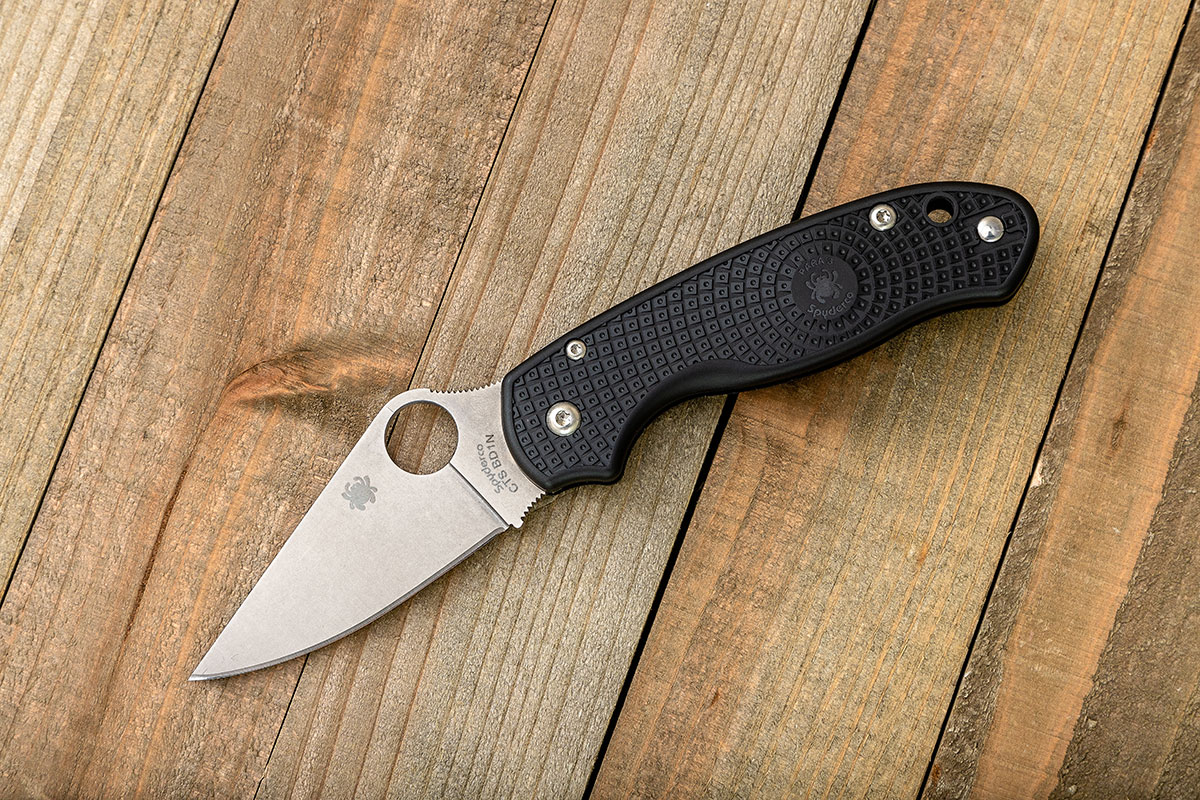 The most pocket-friendly Para just got friendlier with FRN handles and a deep-carry wire clip, and thanks to a switch to BD1N steel, this popular design comes in under $100 for the first time. The Para 3 has all the hallmarks of a great Spyderco design: full-flat grind for efficient slicing, ambidextrous thumb cutout for easy opening, and a full-size finger choil allowing for a choked-up grip for fine control. And don't forget the Compression Lock, which enables easy one-handed operation without your fingers needing to cross the blade path.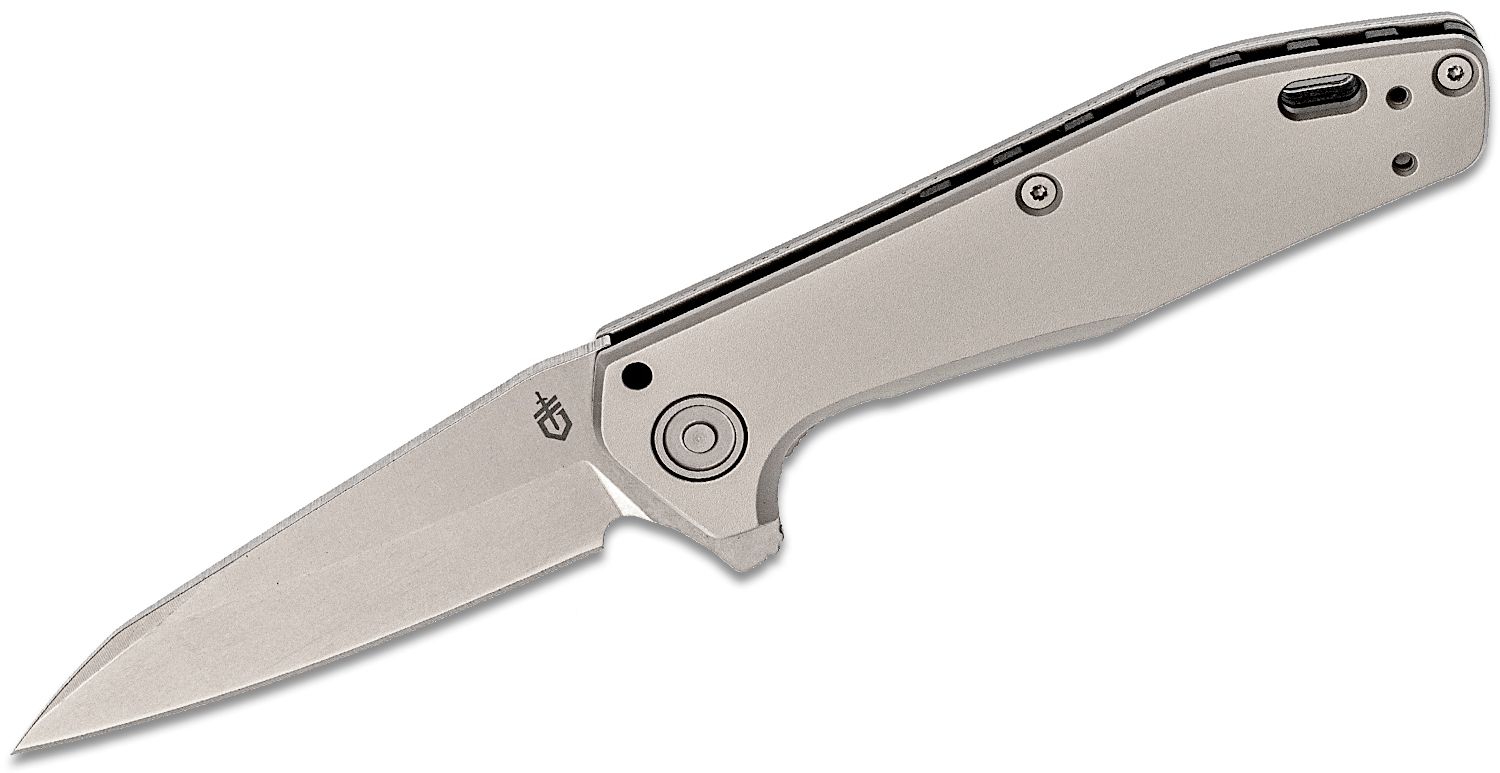 The first runner up is the Gerber Fastball, and it feels good to have a Gerber knife earn its place here. Made in the USA, this is a ball bearing flipper that impressed me from the very first flick. Featuring an S30V Wharncliffe blade and aluminum handles, the design may tread familiar ground, but Gerber's execution is worthy of praise.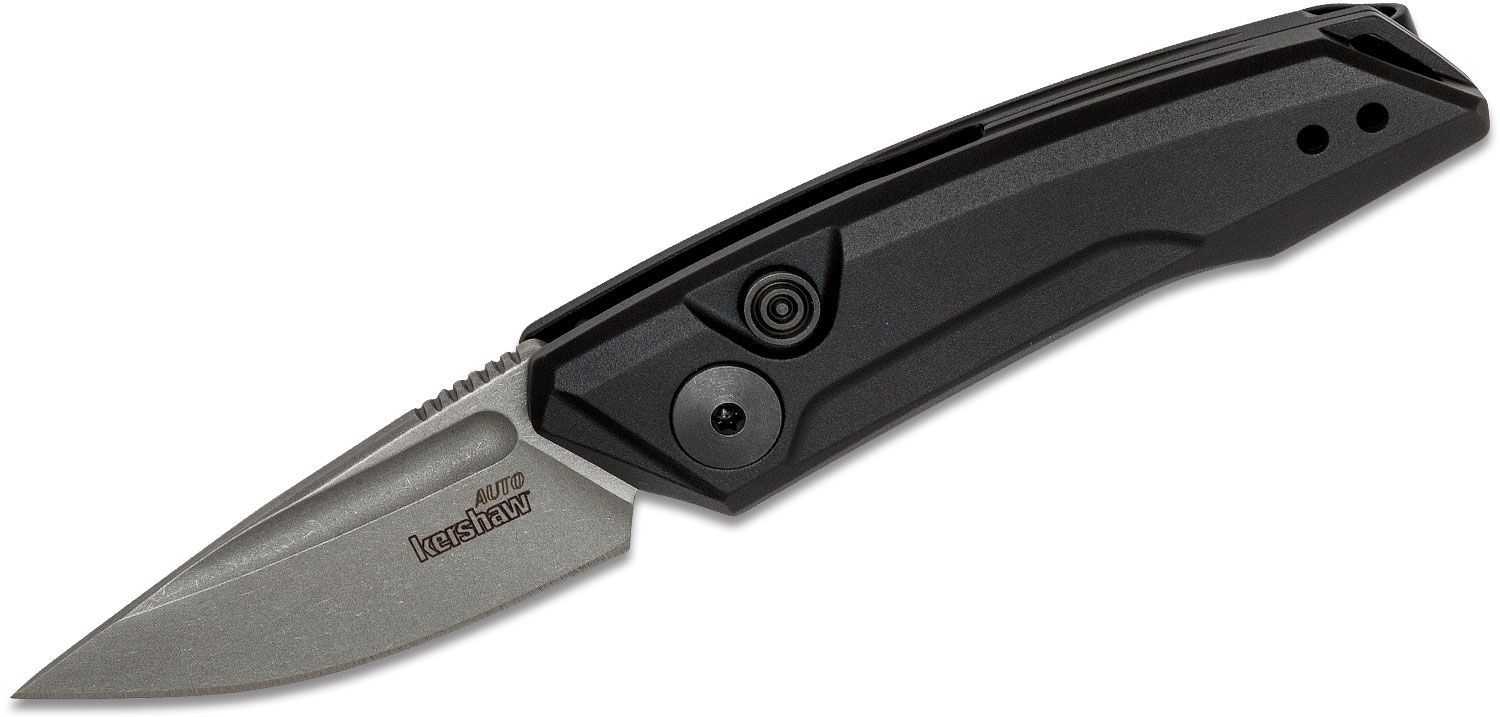 Next runner up is the Kershaw Launch 9, from their excellent line of American-made automatic knives. This is one of the few CA compliant autos that doesn't feel like it is giving up too much capability to achieve its blade length under 2 inches. With premium materials like CPM-154 steel and action that can rival the best in the business, you ought to check them out.
---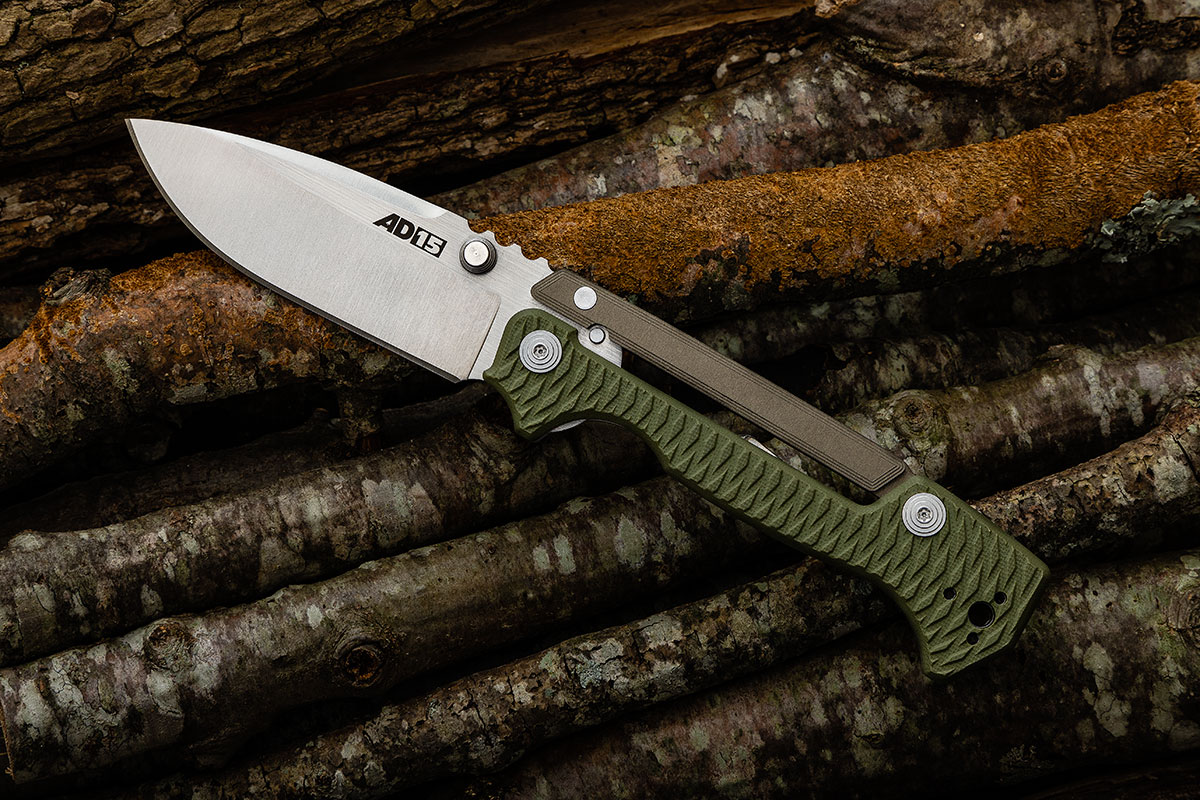 The first production knife to feature Andrew Demko's Scorpion Lock, this version of his custom AD-15 models is impressive to behold. It imparts an unmistakable feeling of strength as soon as you pick it up, and the lock has the strength to back up that impression. A sturdy S35VN blade takes care of business, held in place by the yoke of the lock. The harder you grip, the harder it stays in place, ready for a lifetime of hard work.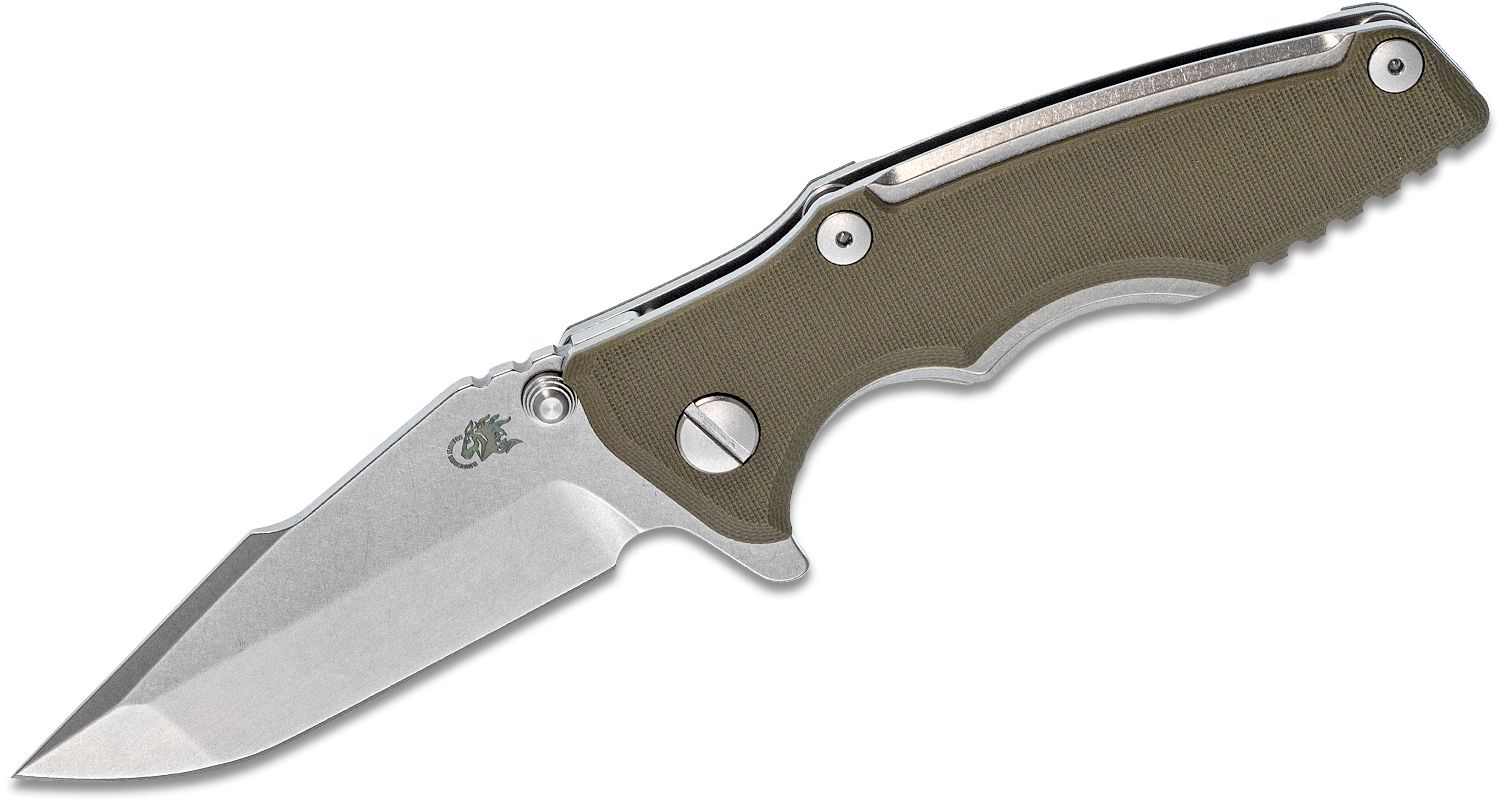 One of the best flipping Hinderer's to date, and one of our favorite Hinderer designs period, the new Eklipse features a liner lock so beefy it might as well be called a frame lock. We love the size of this knife, we love the Tri-Way pivot, we love the Harpoon Spanto blade, and at the end of the day it is even "nicer" than our winner in this category.
---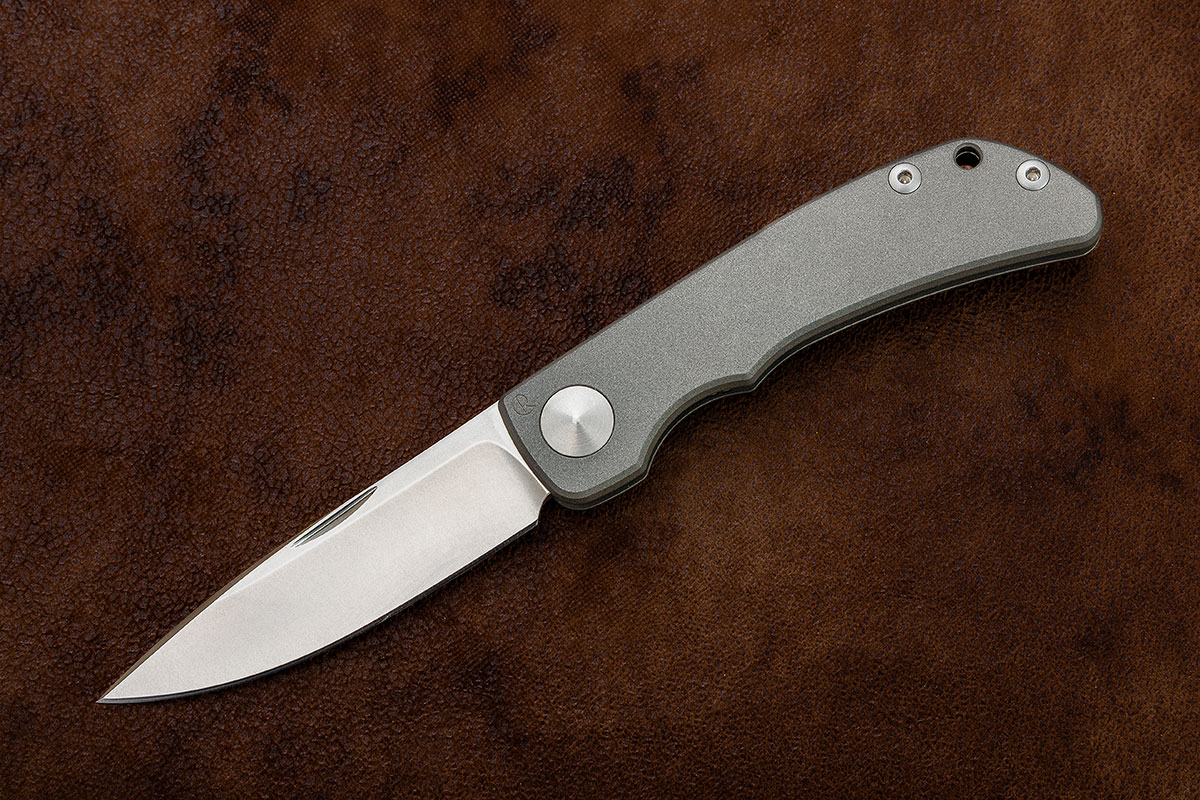 The first dual-tension slipjoint, the Impinda requires roughly five pounds of force to close the blade, but only a single pound to open it. It's a Chris Reeve, so you know the quality is impeccable, and the shape is highly usable thanks to master designer Bill Harsey. For being unlike any other slipjoint out there and built with insane precision, this was an easy win for the Impinda.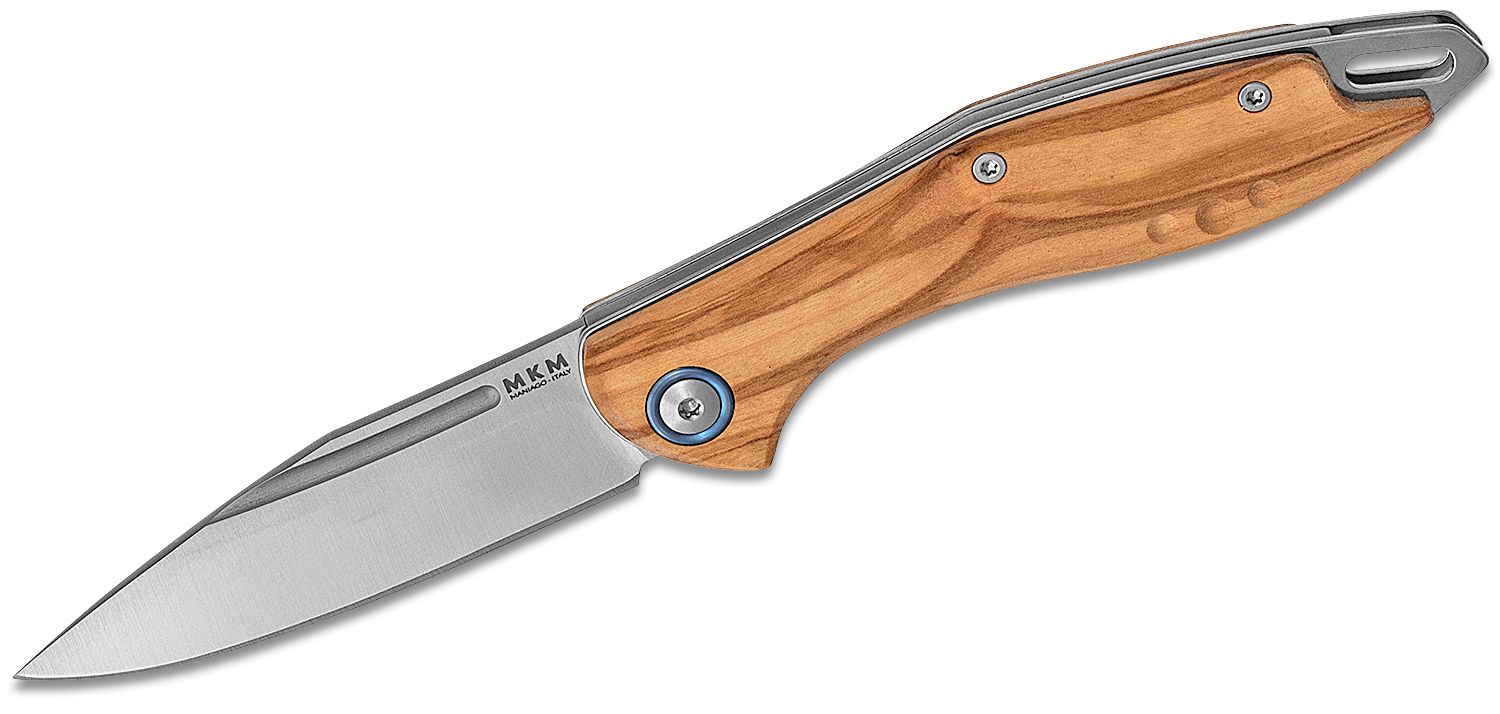 The MKM Fara slipjoint was designed again by Lucas Burnley. This knife has an all-modern look despite the traditional mechanism. Wood, titanium, and aluminum handle options are all available with M390 steel, and with nice touches like a crowned spine and backspring, the Fara is something you'll be able to really appreciate through the years.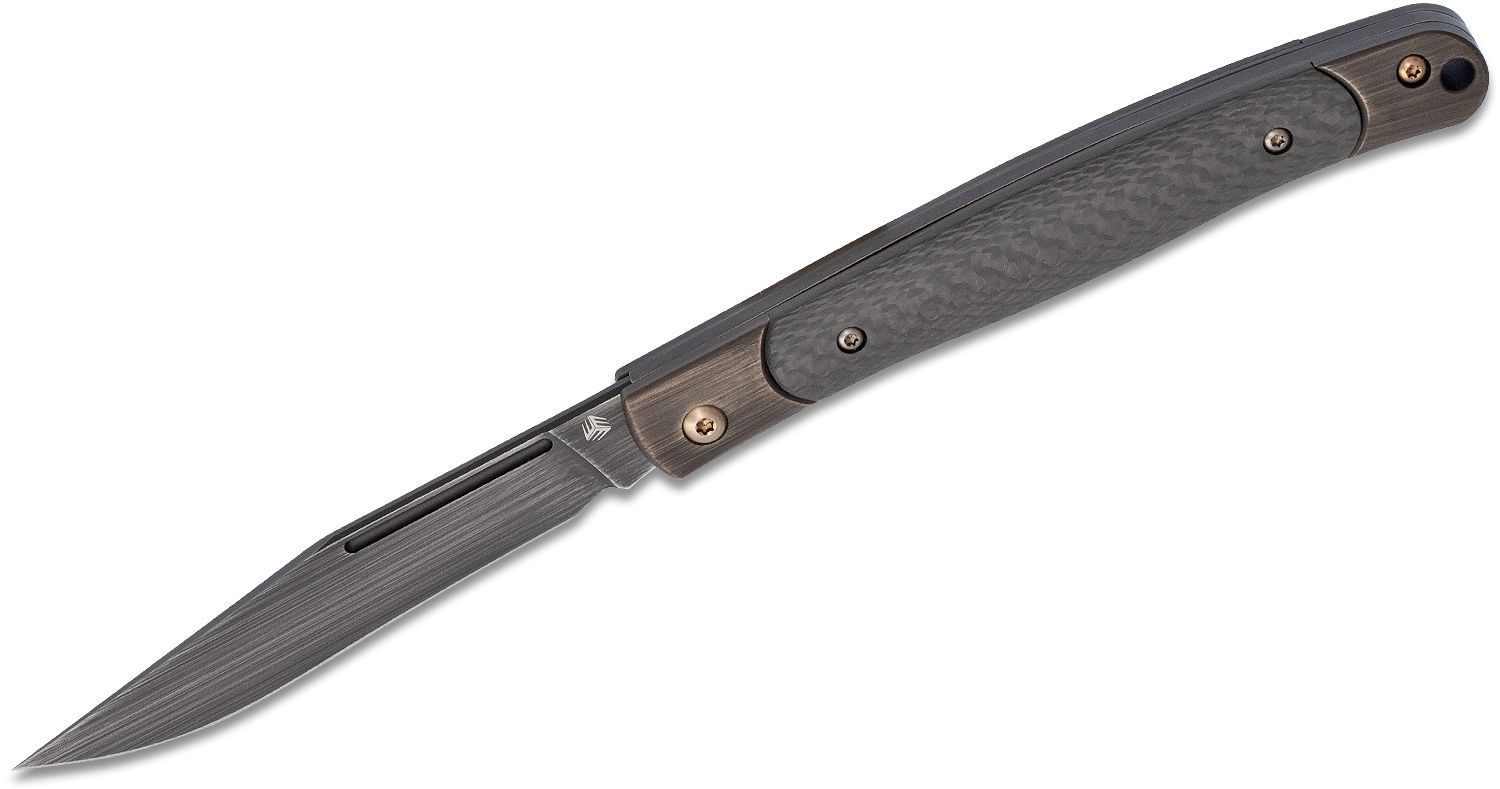 The We Knife Gentry slipjoint is a premium new entry into the segment. Featuring a slender S35VN blade, titanium handles, and carbon fiber inlays, it parlays their experience with modern flippers into a precise traditional slipjoint mechanism.
---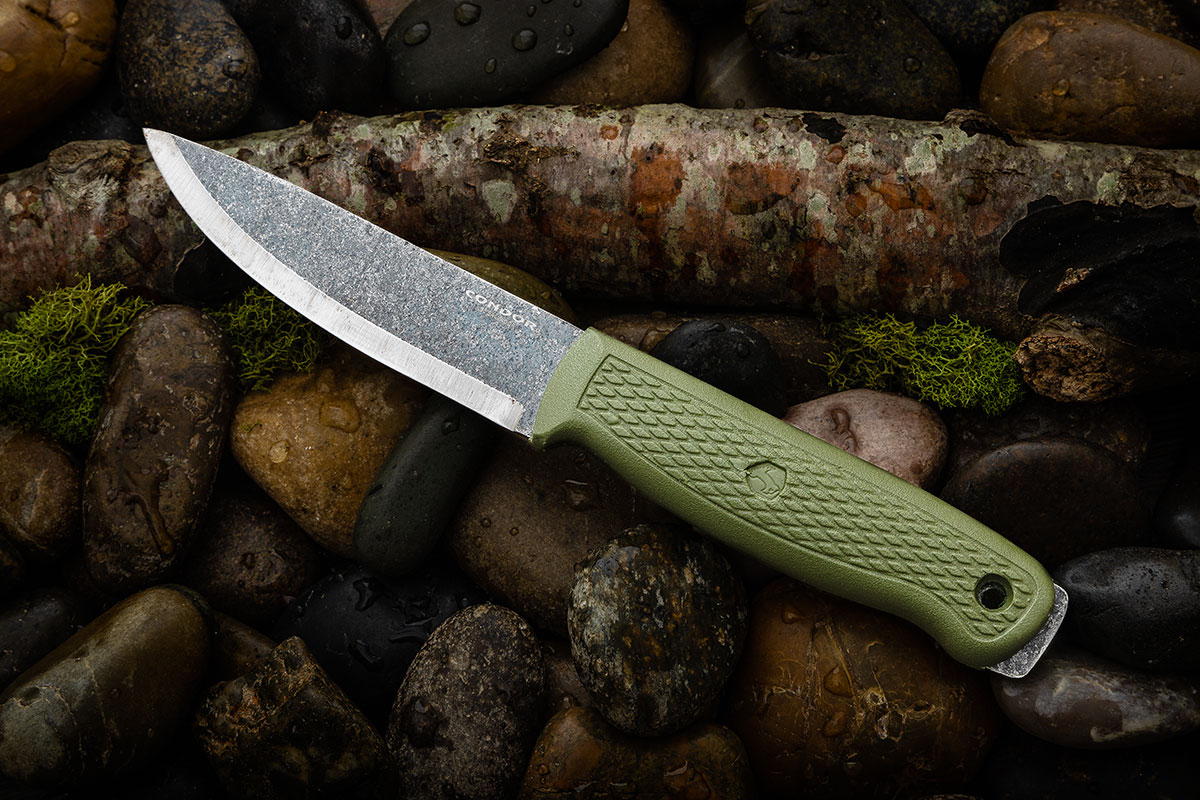 The Terrasaur wins for the sheer value, outperforming knives several times more expensive than this humble Condor. Full tang construction underpins this 1095 steel blade, with a razor sharp Scandi edge, a comfortable molded handle and ambidextrous sheath rounding things out. For the bushcrafter on a budget, this is now the knife to beat.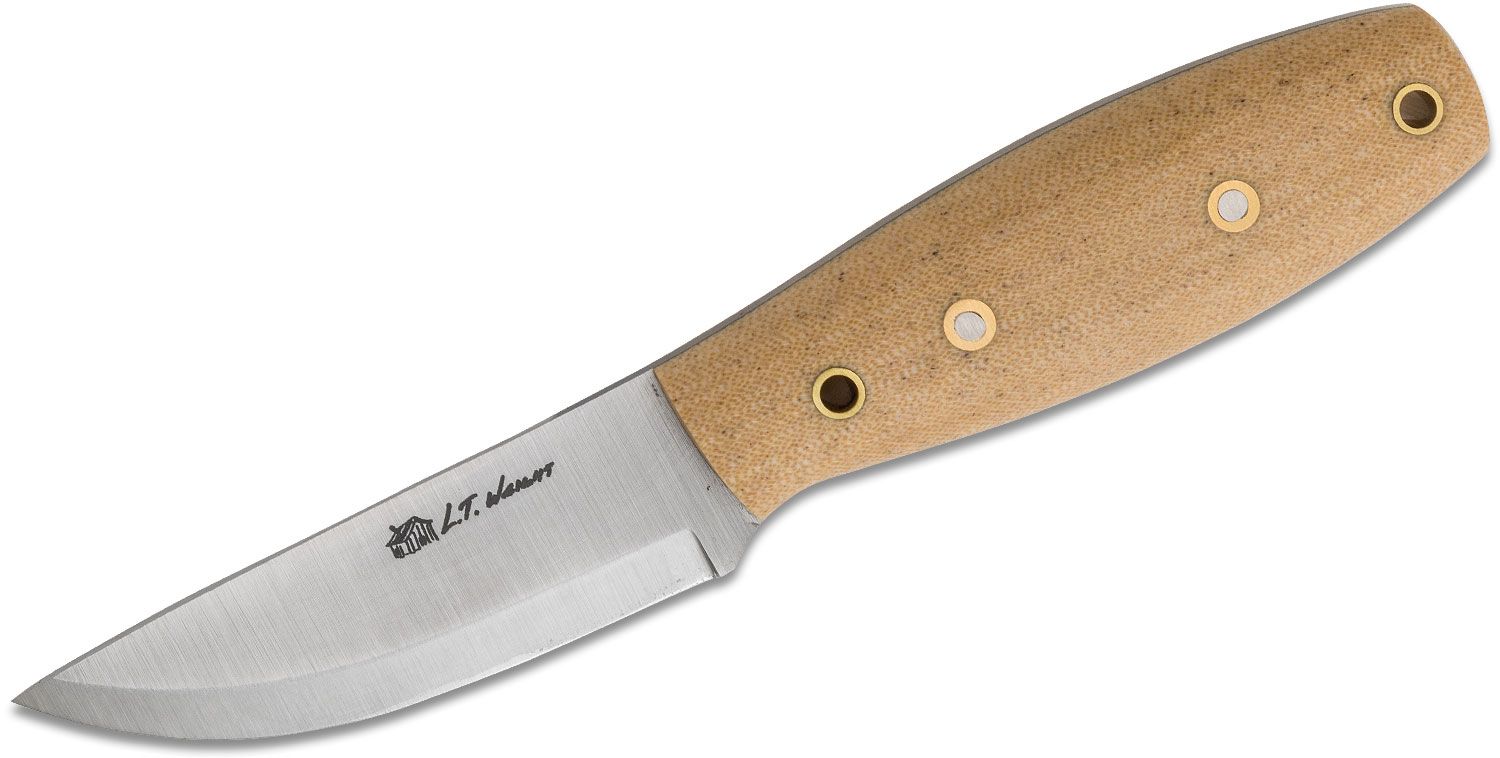 We had the pleasure of debuting the Holy Bushman at the KnifeCenter, and this modern interpretation of the classic Finnish puukko design is one of the most comfortable bushcraft knives that LTWK have ever built. That is truly saying something as they are known for their comfy handles! The size is also perfect for easy control and hours of work.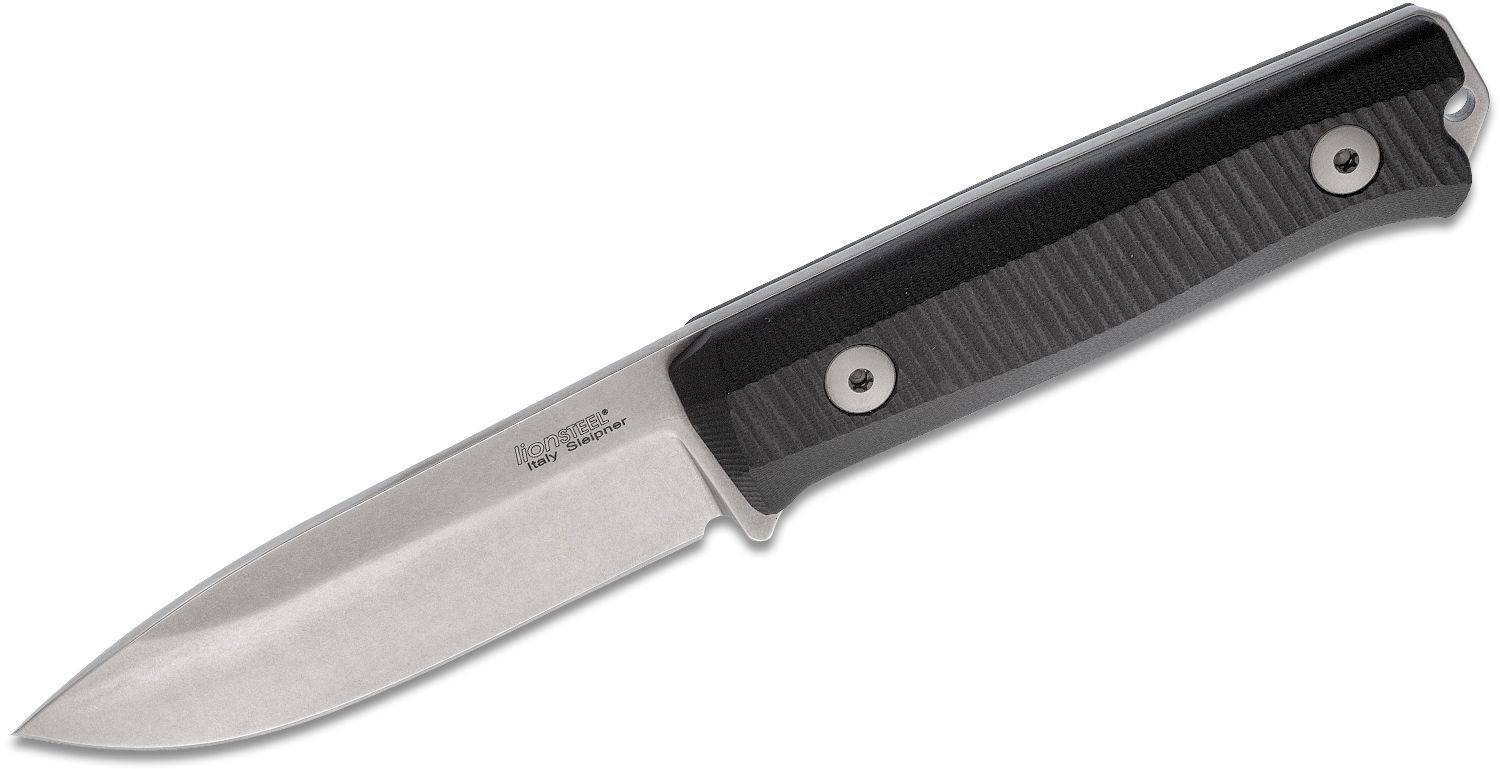 We also really appreciated the new Lionsteel B40 Bushcraft, sporting a drop point Sleipner steel blade just under 4 inches. The handles are neutral enough to fit a wide swath of hand sizes, and it will be a great all-around camping, hunting, and survival knife despite the name "bushcraft" in the title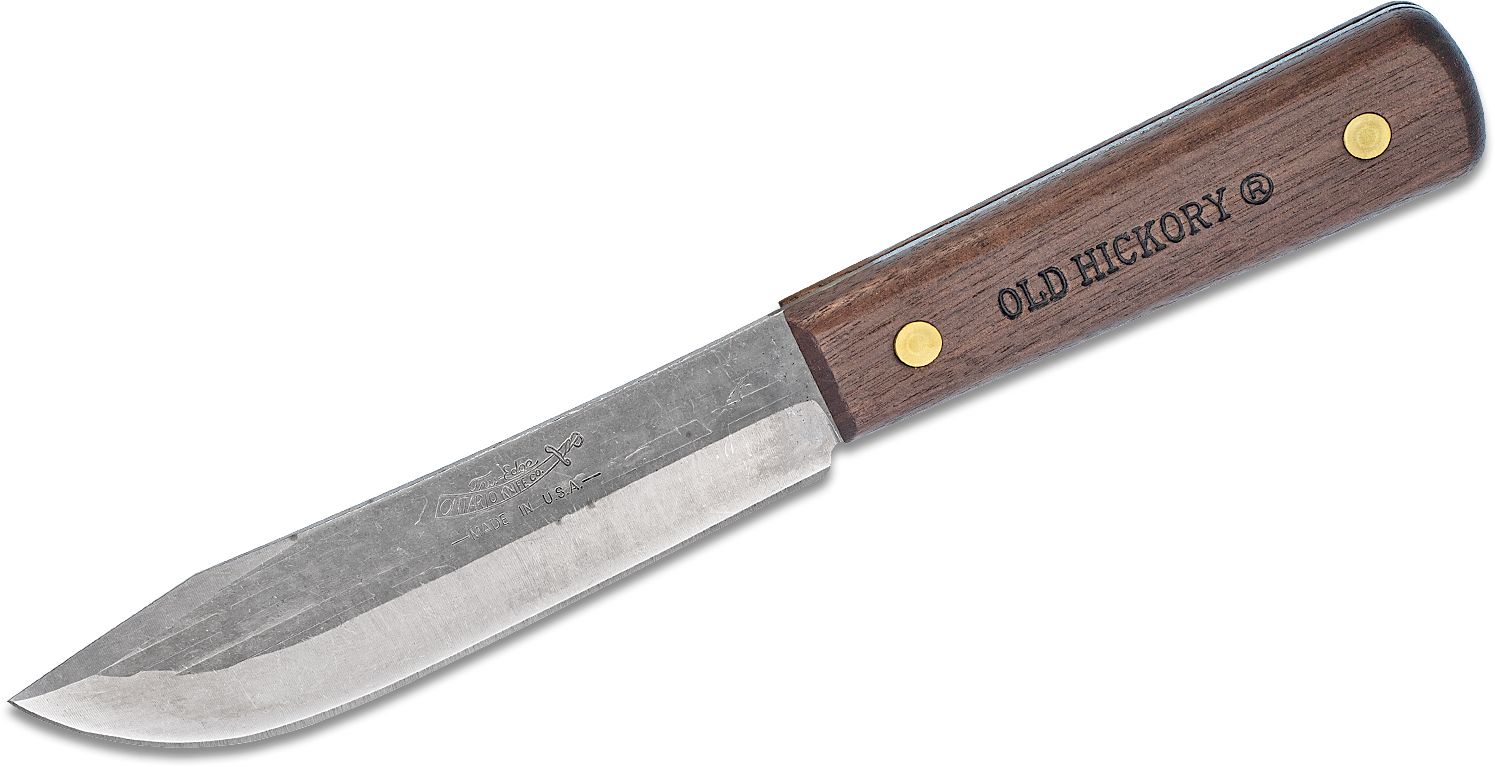 Final runner up is my top pick from SHOT Show 2019, the Ontario Old Hickory Hunting Knife. Featuring a shorter blade than their standard butcher knives, it is made from the same great 1095 steel and a leather sheath included all for just twenty bucks. It is still a great platform for modification if you want, but for an American made package at this price point that is ready to head out into the woods, it is hard to do much better than this.
---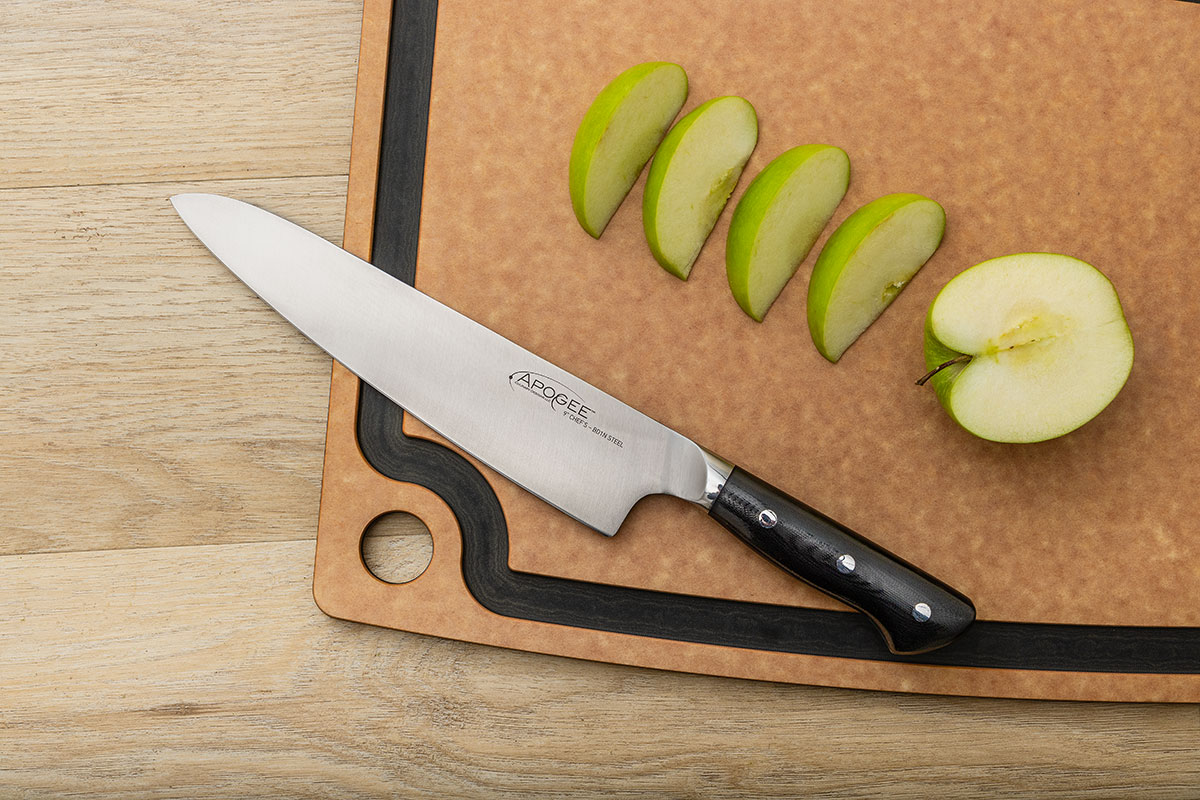 The first thing you'll notice about the Dragon Ice series is incredible value thanks to the inclusion of excellent materials for the price. G10 handles are contoured for comfort, and the BD1N steel, fast becoming a favorite among expert kitchen knife makers, provides a stable and acute edge profile. The angled bolsters encourage the proper pinch grip which reveals the near-perfect balance of this nine-inch blade. Right now in 2019 this is only an $80 knife which makes it an easy recommendation, or if you prefer a smaller blade, they have a 7" santoku that does all these things in a smaller package.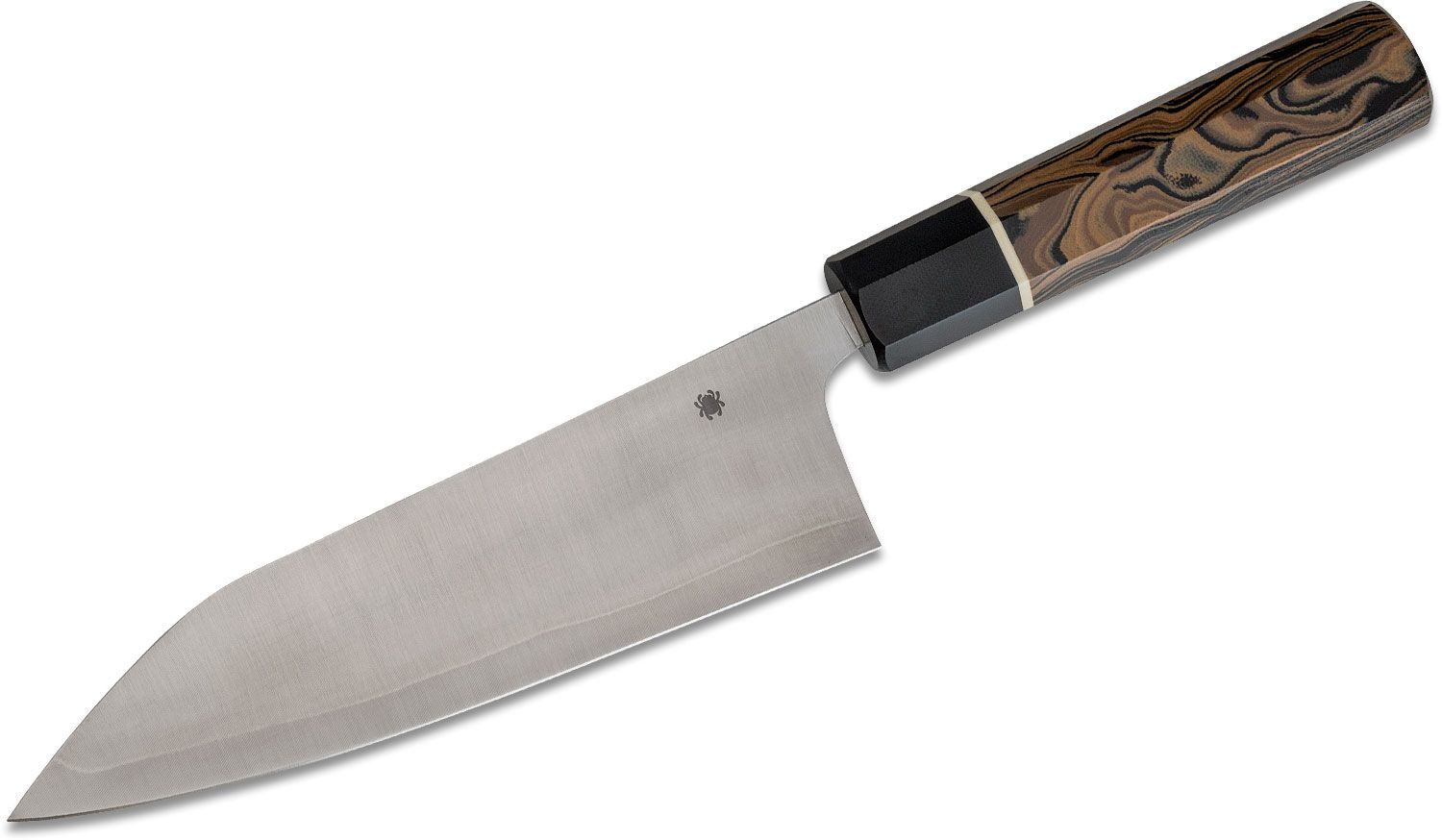 The Itamae series from Spyderco was designed by Murray Carter, one of the most famous makers of kitchen knives in the world. These are truly awesome production renditions of Murray's world-class designs with laminated steel and burl G10 for the handles. They look great and, while not cheap, they are certainly cheaper than his full custom kitchen knives, and this is probably the only way a lot of us would ever be able to afford them.
---
Overall "Best In Show" for 2019: CRKT Provoke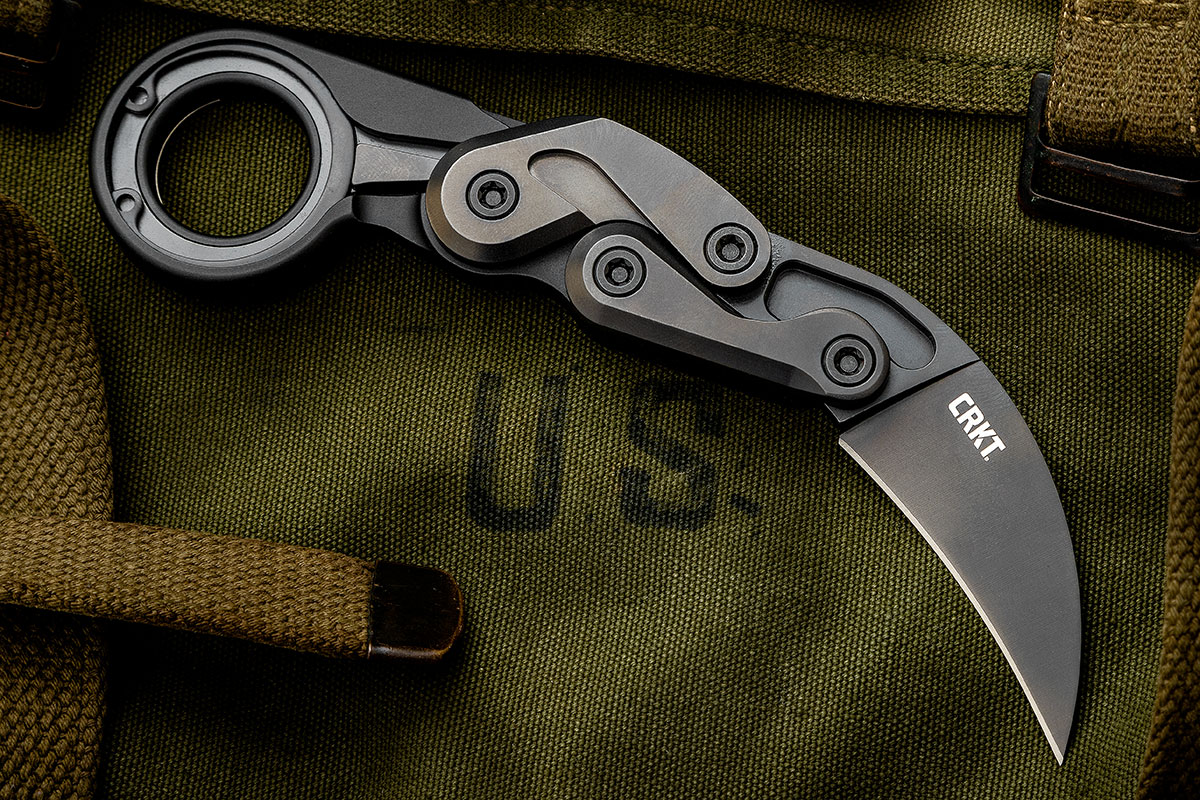 For offering an innovative new opening method that is a meaningful improvement over existing designs, the CRKT Provoke is our overall winner. With a press of the thumb, the D2 hawkbill blade snaps into place on two rotating arms, and because there is no traditional pivot, there is no chance of it folding closed on your fingers if the lock were to fail. For creating something new that truly adds to the diversity of the knife industry, the Provoke comes out on top.